2023 Cub Basketball Round-up
The Madison Consolidated High School boys' basketball team struggled this year compiling a 3-14 record, but they are a young team with a lot of potential for the future with the first and second-year players in the mix. Young talent can lead to more significant improvement in the coming years, with the varsity starting five being extremely young comparatively and having a ton of time to improve if they put in the time and effort. The IHSAA sectional tournament passed by a few days ago as the Cubs lost to Scottsburg in the first round 35-69.
While wins and losses are often the focus for teams and fans, wins on the floor might not be the only measure of success. In this situation, look at the numbers from some key players. Star sophomore point guard Quincy Renolds is dropping a solid 13.6 points per game with a field goal percentage of 43% and is averaging four rebounds per game, 2.3 assists a game, and 1.7 steals per game, and all that is nowhere near his whopping 33% three-point percentage.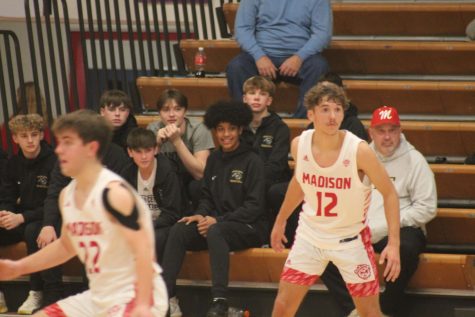 Junior Ryder Jones, a forward for the Cubs, has a field goal percentage of 55%. He also averages 6.5 points per game and 3.6 rebounds per game backed up by a 71% free throw percentage. Jones has incredible physical potential and can continue to grow as a player if he works as hard this off-season as he did this past off-season.
The young talent of two freshmen who saw some varsity minutes, Elliot Kozenski and Zachary Vineup, could lead to a brighter future for the Cubs, as well. Kozenski was the clear-cut leader of the Cubs' junior varsity squad while Vineup length is an exciting addition to future Cubs squads.
Both players have considerable talent, but the one thing holding back the 6'4″ freshman Vineup was two ankle injuries this season.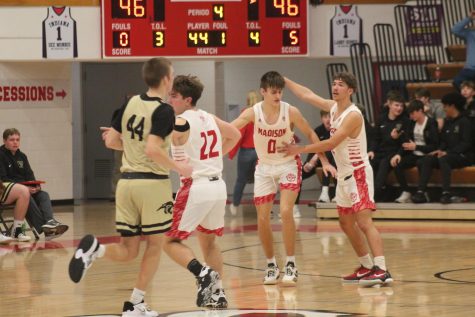 Vineup stated, "It's been a fun season even when I wasn't playing. I feel like the setbacks only made me stronger, and I learned how to do new things to prevent injuries from happening again."
Vineup has hope for the upcoming years and is looking forward to a more injury-free season next year.
While the Cubs develop over the off-season, we will hopefully see a big difference between the past season and the next season. Time will tell what varsity head coach Adam Stotts, assistant coach Jay Roney, and the rest of the staff have in place for considerable improvement.