Deputy Elementary Chosen as National Blue Ribbon School
On September 22, Deputy Elementary was recognized as a 2021 National Blue Ribbon School and was one of only 325 schools in the country to be recognized. Deputy Elementary was recognized for meeting "the academic performance of a school on closing achievement within the student subgroups." School leaders create a vibrant, welcoming, and affirming school culture. Schools are recognized for the Blue Ribbon honorees. 
A Blue Ribbon school is recognized for being a safe environment for its students' physical and mental well-being as well as meeting their academic, social, and emotional needs. 
Madison Consolidated Schools Superintendent Jeff Studebaker stated, "To be recognized with this award is an incredible honor," shared Superintendent Dr. Jeff Studebaker. "This is the highest achievement a school can receive."
Deputy Elementary was recognized as an Exemplary Achievement Gap-Closing School. 
Exemplary Achievement Gap-Closing Schools are among the state's highest performing schools in closing achievement gaps between a school's student groups and all students.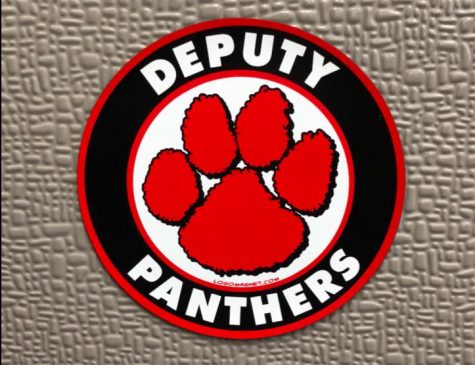 "They know the importance of looking at students as a whole, not just from one angle. Everything we accomplish at Deputy Elementary is done together," said Deputy Principal Janet McCreary.
"Teachers and staff work together to teach and support students, their families, and each other. It is truly a family atmosphere," said McCreary.
The academic gap-closing occurs when students are within a specific cohort. They are identified as a low or lower-performing school that is based on academic achievement data points. These points show growth year after year.
In its 39th year, the Blue Ribbon Schools program has awarded approximately 10,000 awards to more than 9,000 schools. 
To win or be considered for this award, a school must be nominated by the state department of education, and in the state of Indiana, only seven schools were nominated. All seven schools were elementary schools. 
This opportunity helps students and future students to improve in their practices and reflect on their academics. This benefits critical thinking and success. 
The staff in Deputy are focused on allowing practices that allow students to continue into their school year. As well as a smooth transition into learning.
"Our staff buys into the vertical alignment of all school practices, which allows students a continuous, smooth transition to learning," said Kathy Stoner, a first-grade teacher. 
Deputy Elementary received the nomination on February 5, 2021. It was a lengthy process to determine and verify the academics. 
As Deputy Elementary School and other schools go on into their school year, they are still working to show leadership and compassion for their students, staff, and families. Whether it be the students' determination to learn or the teachers' excitement to engage, Deputy Elementary is now recognized for its yearly and perpetual growth.