On May 4th, 2023, Indiana House Bill 1608 was passed into public law. The new law states that instruction on sexuality through grades pre-k to 3rd grade is prohibited, leaving high schoolers unaffected; however, some are concerned about the last part of the bill. As stated, the bill requires that a school notify at least one parent if a student requests a different name, set of pronouns, title, or word to identify themselves. This is true for all ages of unemancipated minors. 
Parental opinions for this story were mixed.
Alysha Reece, the mother of one MCHS student, said the bill was helpful from a parental perspective. It gives her an idea of what is happening with her child in school; she only wished that the form they provided would have a request to deny it.  
Reece said, "It's our right to know what's going on in school with our children. I do believe that the parent should have a right to deny the request of the child in school."
Meanwhile, O'retha Beavers, the local supervisor for the PFLAG group here in Madison, had different thoughts. While she doesn't have children in the school system, she still expressed concern.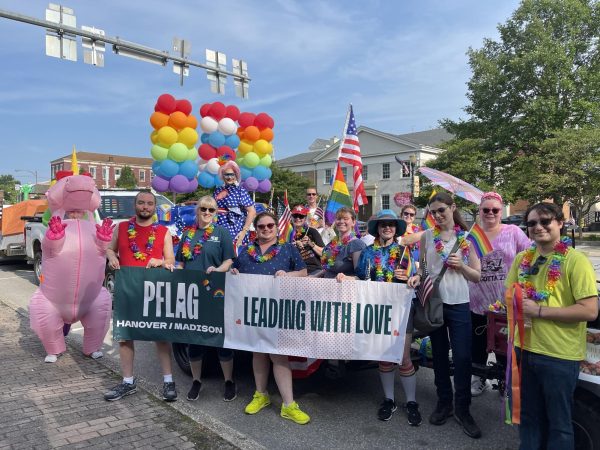 As Beavers puts it, "This is absolutely a danger for trans and gender-diverse youth. Outing them to individuals they do not feel safe confiding in only increases the already higher than normal risk for family rejection, homelessness due to being rejected, substance abuse, poor mental health, and suicide among those youth."
Teachers have become the de facto arbiters of the controversial bill. They shared how the teacher and student relationship is unique, but with this bill, that relationship is an opportunity to "out" students. Many teachers expressed concern about having a student who's afraid to tell you their name. 
(All teachers will remain anonymous for this story.) 
For this story, feeling positive or even neutral about having to report students to authorities was met with very negative feedback.
One MCHS teacher said they noticed the amount of kids willing to tell them what they preferred to be referred to has decreased.
In particular, this MCHS teacher said, "..I think there's been a reduction in the number of kids who prefer pronouns that don't match their biological sex…"
Another MCHS shared a similar sentiment, expressing that they felt students should feel safe expressing a new name or gender identity and how impractical this bill is for them as a teacher. 
"… school should be a safe place for our students. If they want to be called something within these walls, they should allowed to be, without being exposed to their parents.""
There is no question about the political divide among registered voters in the state as the bill was authored by Republican Michelle Davis of Indiana District 58 and three other Republicans with overwhelming party support.
"..I think that the conservatives in Indiana are concerned about the LGBTQ agenda, and they are doing what they can to make it more difficult for trans students to be themselves."
One LGBTQ+ student who wished to remain anonymous said, "I think it's very backward if that makes sense. I think it can be helpful to people who have parents who are already in the loop because then they have to call you by that name, but if your parents don't know and they aren't supportive, then you can't go by your chosen name in school, which can be very damaging…"
"It was seventh grade," they continued. "I hadn't changed my name yet, and I hated it. So I wouldn't want to put that on anyone else."
Parents should know what is happening to children in their school, but should that come at the expense of potentially outing a trans child? Should a teacher know more about a student's identity if that means keeping them safe from a potentially dangerous household? That's up to the people of Indiana.
The people may have already spoken because this bill was passed in May with little issue raised.
Sources: 
Legisca". "IN HB1″08" Legiscan, (No Date Given),  https://legiscan.com/IN/bill/HB1608/2023 
Indiana General Assembly". "House Bill 1 "08" IGA, (No Date Given), https://iga.in.gov/legislative/2023/bills/house/1608/details