The Perks of Choosing an Independent Major
As college comes closer for a new class of seniors, high school students once again question whether or not a traditional 4-year college degree is right for them. Many students go undecided or pick a major that is generally in their interests. Yet, many need to be made aware of the option to have an independent major, or more specifically, a major decided by the student. Independent majors support students with niche interests that are unavailable as a major. 
Due to the hidden nature of the independent major, I found great significance in bringing it to light. It is not a popular degree program; at Boston University, only 4 out of 7000 students are pursuing this degree. However, if a student attends a smaller college with fewer programs, the interest in an independent major may be heightened. For example, students may pursue a degree in lighting design at Boston University, yet that is not available at the less prestigious Indiana University. Thus a student may be included to pursue lighting design as an independent major at IU. Some real examples at Boston University include; "Urban Sustainability,"; "Geoarchaeology & Geochemistry,"; and "Technology & Public Policy."
The perks of attaining an independent major can be vital to many students due to its diversified nature. According to Kerry A. Bugilo, the Assistant Dean for Advising & Academic Services at Boston University, an independent major is "intended for students who know exactly what they want to study." Therefore, if your prospective college has a different major than you want, there is still an opportunity to attain the major. Additionally, independent majors are interdisciplinary within the college rather than traditional majors within certain schools and colleges at the university. Once students complete their independent major, they have "a high level of independence and are comfortable not being "attached" to any particular academic department." Says Bugilo. This major path gives students freedom in their education and future careers.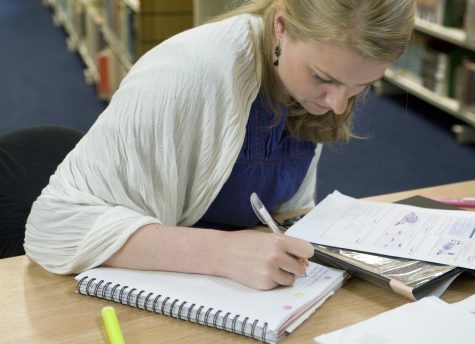 Although an independent major may seem like taking the easy route in college, it can be much more rigorous than a traditional major. The reason for this is that obvious, colleges want students to avoid trying and cheating the system, but it is also more intense because independent majors require a lot of specificities that can not be studied easily. Independent majors allow for more specific fields of study in things such as science or societal changes, which is why they are generally provided by the institution's College of Arts and Sciences. Most colleges require prospective independent studies majors to write proposals on why they should be allowed to pursue the major and how they plan to study their intended topic. This proposal must entail who will watch over the student as they study. 
Students must attend at least the first semester of their first year under a different major. However, it is recommended that students spend at least a year. The reason for this, Bugilo explains, is because "students need time to establish themselves as strong students and get to know faculty." Additionally, students must have an independent advisor for their course of study, who could be any faculty member with connections to the topic. At Boston University, "the major must be approved by two different faculty who agree that the major concept makes sense, the courses proposed are appropriate, and agree to be the student's major advisors." Their advisor is also responsible for keeping students on track to graduate properly and helping them get the best experience possible out of their major. Thus the students must properly use the first semester to build solid connections within the institution. 
Being an independent studies major is an excellent option for many students with niche interests and can be a way to get the most out of one's college experience. It differs from a traditional degree in how it transfers into the working world. Considering a major showcases a student's college experience, an independent major is another type of record for employers to review when picking candidates. 
 Works Cited
"Courses: Majors: Individualized Major Program: Indiana University Bloomington." Individualized Major Program, https://imp.indiana.edu/majors/courses.shtml. Accessed 18 April 2023.
"Independent Major | Arts & Sciences." Boston University, https://www.bu.edu/cas/academics/undergraduate-education/special-academic-opportunities/independent-major-or-minor/. Accessed 18 April 2023.
"Independent Major | The College of Arts & Sciences." The College of Arts & Sciences, https://as.cornell.edu/education/independent-major. Accessed 18 April 2023.
"What is a Directed Independent Study (and Why Should I do it)?" YouTube, 29 December 2020, https://youtu.be/SysZBfwO7k0. Accessed 18 April 2023.