MCHS Student Taking Her Cooking Skills to Louisiana
Madison Consolidated High School senior Kyann Smith was accepted into the Louisiana Culinary Institute in Baton Rouge, LA, on April 18th. Smith is a culinary student at MCHS and finds inspiration through her interest in cooking and Culinary Arts teacher LeAnne Blackerby. With the help of Blackerby and her passion for culinary, Smith decided to apply to the school. The culinary school offers associate degrees and training in Culinary Arts, Baking & Pastry, Hospitality, and Culinary Management. The program provides high-quality training and prepares students for positions in the food service industry.
Smith started taking culinary classes in high school, where she found her passion for cooking and her desire to improve her skills at LCI.
"I did not have any dreams until I started taking culinary and fell in love with cooking," Smith said.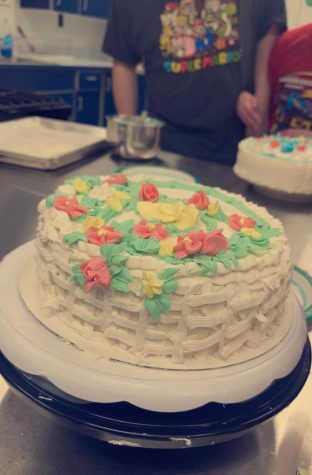 Blackerby was able to spot Smith's affinity for cooking as well.
"Kyann is very good at cooking She really got her spark when she was decorating cookies, and she makes the most beautiful cookies. She has a lot of skill and natural talent, and I can tell she enjoys it."
Blackerby was a driving influence for Smith's growing love of cooking and culinary arts.
"Mrs. Blackerby is the reason for my interest in culinary school. I would have never made it this far without this woman. I appreciate her more than she will ever know," Smith said.
When applying to LCI, it is required that you complete a developed culinary math test. Smith was worried about the math portion, but Blackerby was eager to help.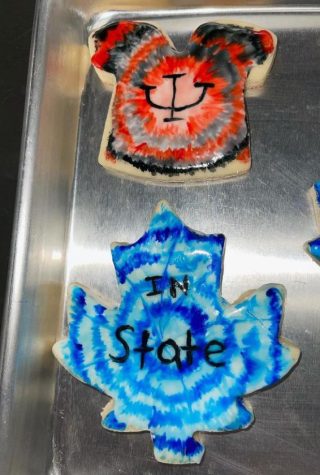 "Kyann told me she was applying but worried about the culinary math entrance exam. So one afternoon, we sat down, and she worked her butt off and was able to do really well on her entrance exam," stated Blackerby.
Culinary is more than cooking for Smith. It is also a way for her to feel good about herself and connect with others.
"Cooking is like a form of art to me, and it inspires me to be confident about myself. I really love what I do and what I cook, especially when I'm cooking for people and they love the food I produce. It is the best feeling," Smith said.
According to LCI, Smith will have a hands-on learning experience and learn the ways of a restaurant. She will also get to cook for staff and students producing food while learning.
Blackerby said," We are all extremely proud and happy for her."