The 2023 MCHS Theatre Spring Preview
With about two month break for Madison Theatre, the Spring 2023 season is highly anticipated and extremely busy. Let's take a look. 
Upon returning from winter break, MCHS students can audition for MCHS Theatre's Chicago: Teen Edition production. The musical takes place in 1920s Chicago. Velma Kelly, a sensational performer, murders her husband. Billy Flynn, Chicago's sharpest lawyer, is set to defend her in court. When Roxy Hart, a wannabe star, winds up in the same prison (the Cook County Jail), Billy also takes on her case. The show highlights the Fosse style of dance and the murderous, hot-jazz 1920s while also presenting to an audience far from the fictitious event. 
"I am most excited for Chicago. I have wanted to perform this production for many years. As a dancer, Bob Fosse has been an inspiration to me, and being able to participate in a  production that he originally worked on feels very special," said Mia Mires, a senior at MCHS who has participated in theatre productions throughout high school. 
The company will rehearse for about eight weeks, with performances on March 10th, 11th, and 12th.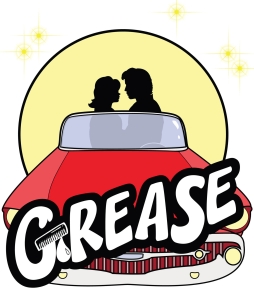 Like the Spring 2022 season, theatre-goers can attend three shows. But unlike last year, audiences can enjoy three musicals!
Encore Theatre of Madison, Indiana, is a community theatre group started by Madison Theatre alums. The group will be putting on one of theater's most well-known musicals in early April. With auditions open to adults and high school students, Grease will undoubtedly be a stellar performance. Bringing the audience into the 1950s, Grease is a story of teen love, with plenty of singing and dancing. You can join the cast in being "Hopelessly Devoted" to this show on March 31st, April 1st, and April 2nd.
Aaron Kelsey, the director of Madison Theatre's extracurricular program, teaches several art classes at MCHS. From visual arts to performing arts, he has created a tight-knit community of artists with incredible skills to offer. Kelsey's Advanced Theatre class rehearses and performs two shows per school year, one in the fall semester and one in the spring. This fall, the class performed Murder On The Orient Express. Usually, the class performs straight plays, but Kelsey intermittently chooses a musical. For this spring, he has chosen the musical Xanadu. Based on the 1980 movie Xanadu, this musical tells the tale of a Greek muse arriving in Venice Beach, California, from Mount Olympus. She comes to inspire an artist, Sonny, to create the first roller disco. The class with be performing on April 21st, 22nd, and 23rd. With top-chart tunes and endless energy, Xanadu: The Musical will have audiences taking to their feet.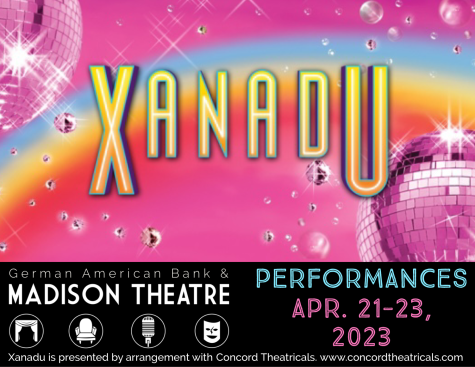 As a part of the Art Academy requirements at MCHS, seniors must complete a senior project. Many students involve themselves in outside productions and other activities within the community. 
Andie Royce and Zoe Bullock, two seniors in the MCHS Art Academy, will be directing a straight play: Over the River and Through the Woods. Be sure to catch this play on February 25th at 7 pm. 
There are many opportunities to catch performances this spring. MCHS Theatre hopes to see you at the Opal.