Repurposed Weight Room Makes Life Easier for MCHS Trainer and Athletes
Madison's high school athletic trainer, Dave Pappenheim, has toiled in physical therapy for 30-plus years and has been with the high school for over 20 seasons. You can always find him in his training room taping ankles, wrists, and much more every day after school and before games. He attends all home sporting events and even away varsity football games. 
Pappenheim's room was previously located in the lobby area outside of the gymnasium. It was a tiny room with two taping tables and an even smaller closet crammed with boxes, bags, and a messy little shelf. In November 2021, the high school's weight room was moved to a newly built area with much more equipment to benefit the athletes, leaving ample space. Pappenheim took this opportunity to suggest moving his room there.
Before, athletes would have to go in the hallway or small gym to exercise or do their therapy, which was very inconvenient. With the new turf area and even more space in the back, athletes can complete their treatment and exercises smoothly without worrying about bumping into each other or being in an unfamiliar environment.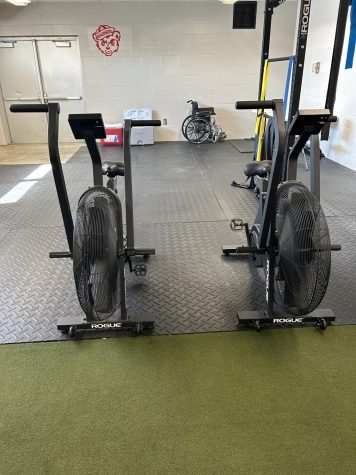 "Having more room and even a turf area for athletes to do their therapy is much more convenient," said Pappenheim. "Having all the athletes together in one spot is so much easier for me to observe them and offer help if they need it with their exercises."
Pappenheim loves the new room, and athletes are just as excited. They would have to stand outside the door in the busy hallway outside the room to wait to be seen, which got annoying very quickly. The football locker room was directly through a door at the back of his room, which was not very convenient either. 
 "There's plenty of room for me to come and get taped, fill up my water bottle, and talk to my friends. There's also not the horrific smell of football players' feet coming through the door," said MCHS senior soccer and basketball player Breck Ralston.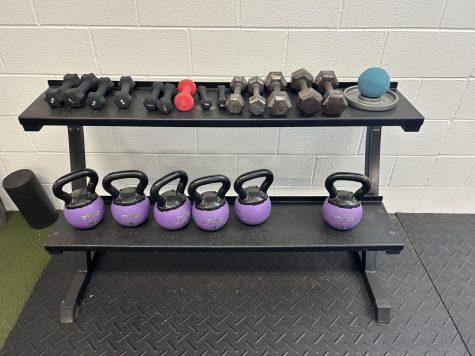 "Having to stand and wait while people were trying to do their therapy all over the place was very awkward and cluttered. The new room makes me feel a lot more comfortable and has a lot more equipment I can use," stated MCHS junior soccer player Kailee Lock. 
Dave was able to transfer into his new room late last year and has relished every minute of it. The room is equipped with a large turf area, two exercise bikes, dumbbells used for strength therapy, a bar with exercise bands, and much more. Also added are a new electric table, five taping tables with new coverings, and even a desk and rolling chair for him to work on injury reports. The addition of a spacious closet allowed two new shelves for more organization and space for extra equipment. 
Senior baseball player Ben Orrill agrees.
Stated Orrill, "The new training room is much better than the old one. It's more than twice the size which means it can hold double the injured athletes. It makes it so much easier for athletes like myself to do their exercises faster, which helps the healing process go so much faster."