After more than Two Decades, Mires School of Dance Continues to Provide an Outlet for the Community
(Mires School of Dance is a local dance studio located in Madison, Indiana. My mother, Jill Mires, has been teaching dance for over 35 years and instilled a love of dance in me. As a dancer, teacher, and choreographer, Mires School of Dance has become a safe space for me and many others who enjoy the art form. Throughout her years of teaching dance, she has made many connections, some bringing generations of students together. Being a part of the Mires School of Dance legacy has been so special for me and many others in Madison, Indiana.) 
Mires School of Dance has been a place for dancers in Madison for over 25 years. Owner and teacher Jill Mires grew up dancing and became a teaching assistant in high school for dance instructor Norma Thomas; she knew she wanted to run her dance studio and business someday. Mires School of Dance started in the Pope John Elementary School cafeteria; Mires provided dance classes to the students that spent their afternoons in the after-school extended care program. Class sizes then began to grow, but Mires suffered from an ankle injury, putting a pause on dance classes. Mires School of Dance opened up a few years later on Main Street. Mires says that she wanted to continue to teach dance despite her career in education because she how many children loved it and wanted her daughters to be able to love it. The business continued on Main Street for about two years, but West Street is now the home of Mires School of Dance.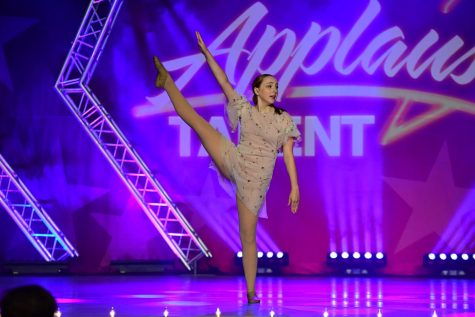 Mires School of Dance has always felt like home, not because I am there so often, but because within those four walls, I have made my most incredible friends, overcome obstacles, laughed, cried, and created. This studio has been "home" for me for the past 15 years. I started dancing in tutus and ballet slippers at age three; I now dance, choreograph, teach, and compete. I remember riding the elevator to the second floor of the Main Street studio, picking out purple and green paint for the West Street studio, starting the MSD Royalty Competition Team, and being the first soloist from Mires School of Dance to compete. I now have the privilege of spending three nights a week at the studio; I see students as young as three to 14 years old. My favorite part of teaching is watching the students grow from the preschool class and seeing their progression as they grow older. Mires School of Dance will forever hold a special place in my heart. 
Mires School of Dance averages 150 dancers annually, including veteran dancer Morgan Preston who has danced with the Mires School of Dance for ten years.
"I chose to call MSD (Mires School of Dance) my home because the studio prioritizes nurturing the passion young dancers have over prioritizing scores. I was surrounded by loving teammates and coaches and had a safe space to challenge myself and grow as a dancer," Preston stated. 
To Preston, dance is more than just a physical after-school activity. It is an art form that prioritizes nonverbal communication.
"Dance to me is a way to speak without talking. I often had trouble being vulnerable and breaking through my emotions, so I turned to dance to work through difficult situations and to connect with myself and my body," explained Preston. "It's a coping mechanism I always had access to, and I could communicate with people without even saying a word."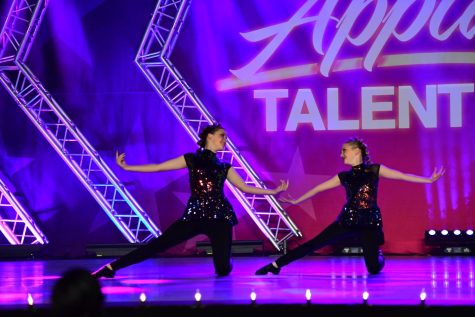 As she progressed her dance career into adulthood, Preston was not only a student and competitive team member but also a teacher, choreographer, and coach for Mires School of Dance.
"Working at MSD was the best opportunity I ever experienced. It transformed me to be a better leader, communicator, and friend. I loved seeing and connecting with the kids and fostering the passion of young dancers. Working as a power duo with my best friend created a bond we won't ever be able to break. I would do it all over again in a heartbeat." 
Mires School of Dance has seen many faces within its many years, and some have returned. Local resident Robin Copeland danced with Mires growing up and now has two daughters dancing at the studio.
"Mires School of Dance has provided my daughters with a strong foundation of dance and has allowed them to further develop through additional classes and competition opportunities. My daughters can express themselves through solo routines choreographed by Mires. One special moment for me was watching my daughters complete a duet together this past year."
No matter the age, dance can be a part of your life. At the same time, it provides people of all ages an outlet for many avenues such as exercise, to express emotion, creativity, teamwork, and competition if traditional athletics are not an interest. Mires School of Dance is located at 416 West Street in Madison, Indiana. It provides instruction for dancers aged three to high school, and you can register by contacting miresschoolofdance.com, or you can find them on Facebook.