New MCS Superintendent Teresa Brown to Take Collaborative Approach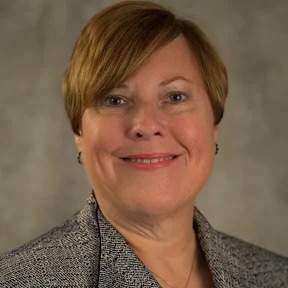 On July 13, 2022, Madison Consolidated Schools named Dr. Teresa Brown as the district's new superintendent after the resignation of former superintendent Jeff Studebaker. Before accepting the position at MCS, Dr. Brown had been in the Jennings County School Corporation for five years before coming to Madison.
Before being accepted to the MCS community, Dr. Brown had to go through an interview process with MCS board members. 
Dr. Brown stated, "I enjoyed the interview process and meeting all board members. I was able to tour some of the facilities and meet some building administrators before being offered and accepting the position. I felt like our vision for education aligned, and I was excited to join the team."
As for the 2022-2023 school year and what there is to plan, Dr. Brown has been busy preparing for this upcoming year and has prioritized developing relationships with students, parents, and staff. Although it was a sudden move for Dr. Brown, she has spent most of her time becoming familiar with the district, staff, and community members.
Dr. Brown said, "I have been very impressed with the MCS community. It is a great place to live and work. Our staff in the MCS community are dedicated and have worked hard to think innovatively to meet the needs of our students and community. I have met many great individuals, and I am enjoying exploring Madison and discovering all it has to offer."
Dr. Brown has over 35 years of experience in education. Before performing her role as the superintendent in the JCSC, she was the assistant superintendent of School Improvement for the Indiana Department of Education for four years. Brown was a building administrator for 18 years and was a teacher for eight years before that.
"Dr. Brown seems very knowledgeable. She takes an open approach to problem-solving, involving those around her. She listens to multiple perspectives and bases her decisions on those," stated Assistant Principal of MCHS, Ronnie Lawhead.
Browns' main priority is collaboration. She believes in involving others when making decisions and is committed to finding ways to work together.
"As a superintendent, my philosophy has always been one of involving others and ensuring that all voices are represented when we are making decisions. I believe the team is always stronger than any one individual. I value people and will work hard to make sure that we are taking care of our kids and staff," said Dr. Brown
Dr. Brown is unfamiliar with what other former district superintendents have accomplished over the years. Still, she has had time to focus on areas that have developed new skill sets that will take the Madison district into the future. 
Lawhead states, "Some superintendents I have known take the approach that they know all and have all the answers, and typically they did not. Dr. Brown doesn't seem to take that approach. It would seem her focus now is to adjust some things to assist in the district running smoothly. Usually, when one takes care of the little things, the bigger things tend to take care of themselves."
From her experience, Dr. Brown has gained skills in leadership and relationships with students and parents from different districts, including the MCS community. She is always involved in the community and has collaborative relationships with staff.