Mayor Courtney Updates 'The Madisonian' on Local Industrial Projects
For residents of Madison, the options for things to do can seem to be few and far between. However, a recent announcement from the city let citizens know there will, at the very least, be a few new places to spend money with the construction of a new shopping center. Named The Shoppes at Sunrise Crossing, the construction site is off Michigan Road and will soon house a Hobby Lobby, TJMaxx, Five Below, and another unannounced primary retail business. The new retail shops seem to be an opportunity for economic growth in the city, but some are worried big businesses moving in might affect the small businesses that have thrived here for years.
The location where Sunrise Crossing will be located has been vacant for a while now. "Long ago, it was an old shopping center, and as the retail market changed, other retail came into the community, and this property started to lose occupancy and eventually became unoccupied," said Madison Mayor Bob Courtney.
The retail location will include 125,000 square feet of new retail. Another announcement is expected in a few weeks regarding another major retail occupant for this space. The site work has already started to take off, and the estimated opening for the area is late next summer.
"Working on the site, the city has put a major investment in infrastructure for utilities and stormwater retention to help the downtown flood issues," stated Courtney. The goal is to slow down almost 3 million gallons of rainwater essentially.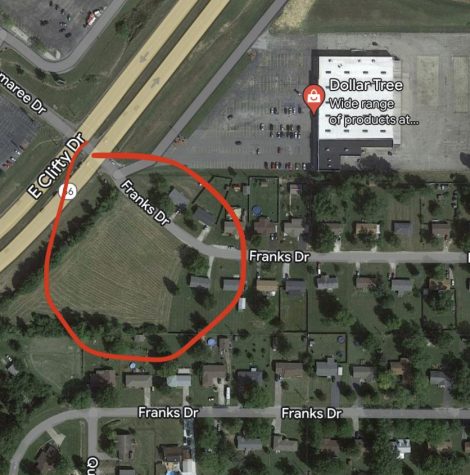 Some new restaurants that will be moving into Madison are Jimmy Johns, located in the parking lot next to Captain D's, and Culver's plans to be located east of the new shopping center development.
With Courtney's experience in investments and banking, he has high hopes that this series of new businesses will have a positive impact on the town. It will benefit people who reside here and those who commute through Madison for work. 
Some residents may be worried about the impacts these giant retailers will have on small businesses that thrive off tourists and the business of locals, and many are afraid it will hurt more than it will help. "Competition can work two ways: you can invest and invent to keep up with it, or you can run from it. Those who run from it will not fare well, but downtown has more specialty shops. It is tourist related and very different from national retailers on the hilltop, so I think they will be compatible. That doesn't mean there won't be competition, but it brings more people to the community, the economy will grow, and everyone's slice will be bigger," said Courtney. 
New retail developments and restaurants are not the only things that Courtney has planned for Madison. Housing development will start to take place, which is something that Madison has an issue with now. "It will allow those who commute to Madison for work to be able to live here and invest their incomes into our economy," said Courtney.
"We have 11,000 people who drive into Jefferson and Madison county every day to work and then drive home somewhere else because there is no place for them to live in Madison. We have a huge housing shortage," stated Courtney. 
Madison will also be undergoing community improvements, such as installing new sidewalks along Clifty Drive next year. There is also going to be a stoplight at the corner of Michigan that will slow down traffic flow. These approaches will benefit a lot of businesses and schools. 
Crystal Beach is a primary location for the people in the town of Madison to spend some time during the summer. Crystal Beach underwent renovations at the end of last year's pool season. Unfortunately, it was still being renovated this summer, leaving many locals who enjoy swimming in the summer wondering when it will open again. Recently, the city council approved a tentative model of the new Crystal Beach to continue forward.
 "It was a 2.6 million dollar project to restore some things that needed to be updated, but due to supply chain issues, it has delayed the process. Also, while working on the pool, it was discovered that it was in a condition that was unsafe for swimming and the goal is to have it open by the end of next summer," stated Courtney. 
Overall, Courtney's primary focus is on destination development and making improvements to the Madison community that will benefit everyone involved. Madison is a unique town to the people that reside here, and it must grow with the economy. With significant retail and business improvements and fixing growing issues with traffic, flooding, housing, and progress within the town, the Madison economy may have a bright future.