MCHS Track Preview 2022
From the classroom to the track, this year's Madison Consolidated High School track and field athletes are ready to start their season. Both the Cubs and Lady Cubs track and field teams put in work during the winter to get ready for this year's season. Conditioning for the team started on January 4th, when MCHS returned from winter break. They have many previous starters from 2021 and are excited about this season. 
The Lady Cubs' head coach, Patrick Maschino, expressed how well he thought conditioning went, and he is excited about the turnout. Additionally, Maschino is "looking forward to seeing the girls perform and do their best for themselves as well as the team." 
The returning stars from the previous year are Cadence Traylor, Ava Spencer, and Isabel Wilber in the distance area. Claire Bilz, Breck Ralston, Bridget Cline, and Grace Bronkella in sprints/jumps, Alaina Kelley and Cam Cahall in hurdles, and Stella Felts in throws.
Senior Isabel Wilber said, "I am looking forward to running with some of my best friends, making memories for my last high school track season…." Wilber stated that she expects to compete in the 4 x 8oo relay and the 3200-meter run this track season. 
While she showed excitement for the 3200, she expressed some hesitation for the 4 x 800. According to Wilber, the 4 x 800 is one of her"least favorite events," and she does not feel like an 800-meter runner.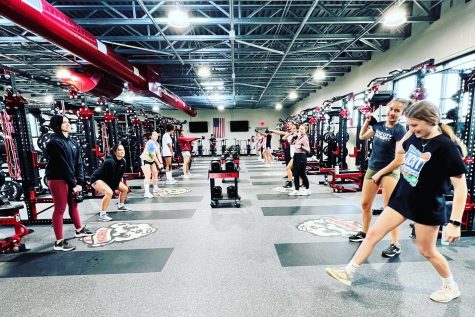 Although she does not excel in some other races, the 3200 is where she is the most comfortable. Last year her personal record (PR) was 12:59 at the Big Blue, a meet held by Jennings County High School. It was an excellent race for her because it was the first time she broke 13 minutes. Her ultimate goal is to get 12:45 in the 3200 race this season. 
Another senior, thrower Stella Felts outlined her hopes for the season. "I'm looking forward to improving my skills and spending my last year at MCHS with my team," Felts said.
Felts gave us the insight that her PR for shotput is approximately 30 feet, and for discus, it is approximately 100 feet. Her goals for this season are to improve her techniques and beat the school records for discus.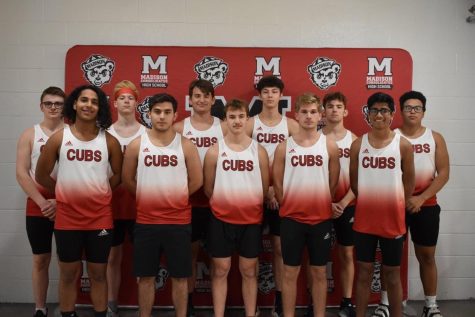 In addition to the Lady Cubs' track and field team, the boys' team is also ambitious for this season. 
Head coach Scott Holcroft expressed that this year's conditioning averaged about 25 guys each day.
Holcroft said, "It was so great to have the new weight room to accommodate all of the guys." 
Holcroft explained that 23 guys returning from the previous season have experience with varsity track.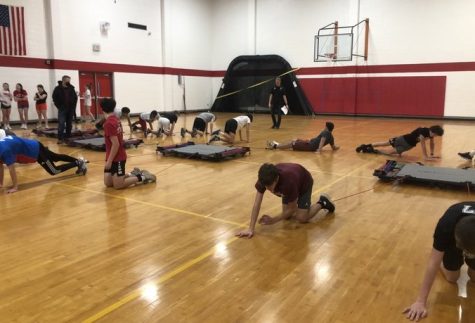 Additionally, Holcroft said, "It is hard to say who is going to be the standout until we start getting closer to the meets."
Senior Neel Mistry is looking forward to setting new personal records.
Mistry said, "I plan on making the most out of my last track season."
Like Wilber, Mistry is also a distance runner who also mainly competes in the 3200-meter run and 4×800 meter relay with a dash of the 1600-meter run.
Mistry also hopes to break his records from the previous season, as well as breaking records of the seniors from when he was an underclassman. His PR for the 3200 is 11:40, for the 1600, it is 5:09, and for the 800, it is 2:17. 
His goals for this track season are to break 11 minutes for the 3200 by getting close to or faster than 10:30 and breaking five minutes for 1600.
Since the time of writing this article, the MCHS boys' team has competed in five meets while the girls have competed in six.