Are You Upset Football Season Is Over? Relive the Season with The Madisonian's Fantasy Football Recap
Just like that! Another fantasy football season is in the books, and wow, was it interesting. With ups and downs, injuries, and the pandemic still in effect, every fantasy football player had themselves, probably for most, the craziest fantasy football season ever. And for some, it was their worst year in fantasy football, which isn't their fault. And for some, all the pieces fell into the right spot for them to have a successful season and secure the 2021 fantasy football championship.
Before we dive in, all stats and rankings are in standard full PPR rankings.
Injuries Ruined Many Seasons For People This Year: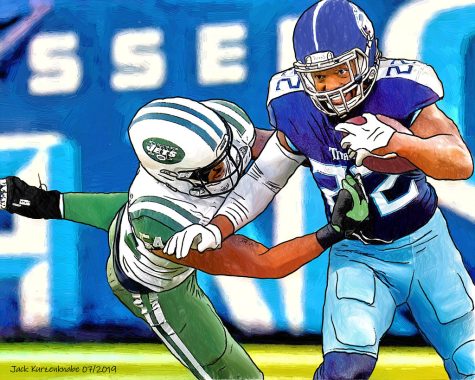 For many who started the season hot and were tearing their leagues up, it likely didn't end that way, even if they won their league. It was probably a struggle in the end. The number of injuries to running backs and many other positions likely wrecked many fantasy football players' dreams and goals for the 2021 season. The most significant hit in the injury category was RB Derrick Henry for the Tennessee Titans. Henry went down in week 8 with a foot fracture and was ruled out for the remainder of the 2021 regular season. The impact of this injury likely lost most if not all of Henry's managers' season. To that point, Henry was the best player in fantasy football, ranking at the top of his position and overall positions in the league. He was on pace for over 400 rushing attempts, another 2,000 rushing yard season, and over 20 rushing touchdowns. He led all categories. At the time of his injury, he led all players in fantasy points by over 100 points, and he led all running backs in rushing yards by 288 yards.
I mean, if this doesn't show the impact of his injury to every fantasy team, then nothing will. He was on a historic run that was cut short due to this injury.
There were many other huge losses to fantasy rosters throughout the season, like RB Saquon Barkley, who went out in week five against Dallas with an ankle sprain that had him sidelined for five weeks following his best performance of the season. Or like RB Kareem Hunt, who looked like he had finally found his role and was excelling in the league until a week seven injury that had him sidelined for basically the rest of the season after, to that point, being a top 10 running back in fantasy football. Or like WR DeAndre Hopkins, who has been sidelined after a terrible week eight performance where he played a total of 10 snaps to deal with a lingering hamstring problem. He later returned to play two more games before being placed on injured reserve, making him ineligible to return for the rest of the regular season. And many other injuries that cost players their playoffs, like RB Chris Carson, who barely played this season. RB Raheem Mostert missed the rest of the season due to a Week 1 injury. WR Robert Woods tore his ACL during a practice in the middle of the season. We even saw situations like WR Calvin Ridley missed the rest of the season because he wanted to focus on his mental health, which was a detrimental blow considering he was usually taken in rounds 2-4 in the draft this year with the trade of Julio Jones.
Covid Played a Huge Role in the Outcome of the Season
With COVID-19 restrictions still in place in the NFL and the mass spread of the virus over the last two months, the story was no different for the NFL. There were over 500 positive tests in the NFL in November and December. This highly affected the 2021 fantasy football season. It made things interesting, too. Fantasy managers had to constantly check their phones and stay in the loop for what was happening in the NFL with all the positive tests. And with the way Covid restrictions work in the NFL, it made players stay on their toes, always being prepared with back-ups on their bench to help them at least have a hopeful shot at winning their matchup that week. If a player tested positive during the middle or end of the week, they were pretty much guaranteed to be out for the current week and possibly the next week as they were placed on the COVID-19 reserve list by their organization. We saw this situation occur far too often this season, and it ruined their 2021 fantasy football experience for many.
Top Busts of the Season
After a whirlwind of a season, we have to look back and evaluate each player's season. First, we'll look at who had a bust of a season. One of the main guys on that list has to be A.J. Brown. He had an outstanding 2020 season, and with the departure of Corey Davis, it looked like Brown was set for an absolute breakout season, which never happened. At the end of the 2021 season, he ranks 33 at the wide receiver position in fantasy points after sitting at 13 to end the season at his position last year. He had such a disappointing season for someone being taken as many team's wide receivers one in the second or third round of the draft this year. We have to look at James Robinson, Christian McCaffrey, and Saqoun Barkley for two more huge busts. After a breakout rookie season from James Robinson, all eyes were on him to produce the same or even better numbers in his sophomore season. Then the Jaguars organization selected RB Travis Etienne with the 25th overall pick in the first round of the NFL Draft. And with that, all the hype for James Robinson was gone. But during training camps, a breaking news story was all over the sports world, "Travis Etienne will undergo season-ending foot surgery before he makes his NFL Debut, his season is over." That led to all eyes being back on James Robinson, who finished the 2020 fantasy football season at 4th overall in fantasy points at his position. Yet, with coaching issues and struggles to get and keep the ball in his hands in the 2021 season, he finished as the 23rd best running back in fantasy this season. 
With Saquon Barkley and Christian McCaffrey returning from injury in the 2021 season, they were supposed to be breakout players this year for whoever drafted them. Many took McCaffrey with the first overall pick. He started a total of 7 games and finished the season at the 38th overall best running back in fantasy football this year, with several back-up running backs finishing over him. And with Saquon coming back after missing most of the 2020 season, he was taken in the first and second round of the fantasy draft this year, projected to finish as a top 10 running back this season, but then came a week five ankle sprain that caused him to miss the next five weeks. And with that injury, he never really came back to complete form, finishing the season as the 30th best running back in the 2021 fantasy football season.
Top Booms of the Season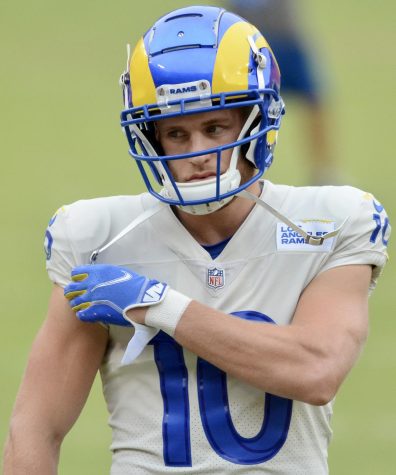 To end the season on a high note, let's look at the top booms of the 2021 season. When discussing who would have a great season in the NFL this year, not many talked about the LA Rams WR Cooper Kupp. When we heard reports coming out of the Rams' training camp talking about how good of a duo and how strong the chemistry was between the new Rams QB Matthew Stafford and WR Robert Woods, Kupp's draft stock went way down, and not many knew who to choose between him and Woods. Most fantasy managers drafted Woods in hopes that the reports from training camp were accurate, but it turned out to be just the opposite. And those who drafted Cooper Kupp over Woods were blessed with easily the best player in fantasy football this year. Kupp started the fantasy season red hot and never looked back. He was the number one player at the wide receiver position all season and never let go of that title. He averaged 25.9 points in full PPR leagues and was never disappointed in the 17 games he played this season. He is the first player in NFL history to claim the triple crown (lead the league in receptions, receiving yards, and touchdowns). And he finished the season just shy of the all-time NFL receiving yards record, finishing with 1,947 yards just short of the 1,964 yards record set by Calvin Johnson in the 2012 season. Despite the extended season, his story and what he did were nothing short of legendary. 
Another breakout player who boomed and built off of the end of the 2020 season is Colts RB Jonathan Taylor. He exploded during the middle and end of the season this year, finishing the fantasy football season as the number one player at his position and potentially looking like the 1st overall pick in next year's fantasy football draft. He led the NFL in rushing attempts and yards with 332 rushing attempts and 1811 rushing yards, over 500 more yards than the second-place rusher, Nick Chubb. Taylor also led the league in rushing touchdowns with 18. He was playing out of his mind to finish the season after a sluggish start, and he will be a top fantasy pick for years to come. 
Fantasy Football Playoff MVP's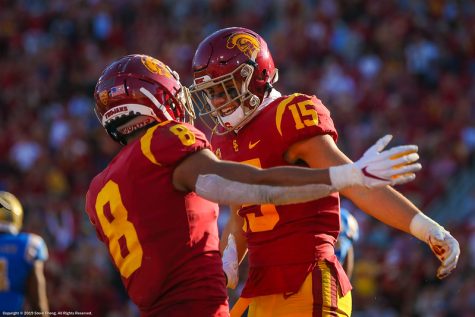 We saw many players break out this season, and more specifically in the last few weeks of the season, but there were few on the same level as RB Rashaad Penny and WR Amon-Ra St. Brown. If you were one of the few lucky ones to pick them up off of the waivers during the last few weeks of the season, heading into the playoffs, you likely won your league's season or came super close to winning it all. These guys played out of their minds to end the season, and you were likely getting outplayed by them with players you drafted in the first round. Seattle had struggled all season at the running back position with ongoing injuries for Chris Carson and Alex Collins, with Carson being ruled out for the year in week 11 for neck surgery, and Alex Collins wasn't getting it done. So Seattle decided to try something different and rolled out Penny, and with a huge week 14 performance, he was a top target that week on waivers. And for the people who picked him up, Penny did not disappoint. He had a total of 83.4 points in the fantasy playoffs (weeks 15-18). To put in perspective, WR Davante Adams scored less than ten more points than Penny, who dominated the playoffs, and Penny scored almost 20 more points than RB Johnathan Taylor. This shows that he was easily one of the top players to end the season. 
Only one other player came in and dominated the rest of the season the way Rashaad Penny did, and that's Detroit Lions WR Amon-Ra St. Brown. This guy was not even heard of or thought of during the fantasy draft. If you even had him on your squad to start the season up until week 12 or 13, people were questioning what you were doing. But after a stretch of games with 12 targets in each, he was a top target in the waivers to try and win you a fantasy championship. He was a menace to all defensive backs from week 14-18, and only a handful of other players played at the same level that he was. During weeks 14-18, he scored 126.3 fantasy points to cap off the season, and during weeks 1-13, he scored 101 fantasy points. And to compare, WR Davante Adams scored 126 fantasy points during that 14-18 week stretch, and WR Cooper Kupp scored less than ten fantasy points than St. Brown during that stretch as well. It shows how big of an impact he had during the playoffs and why he deserves an MVP spot for the fantasy playoffs.
Most Underrated Players of the Year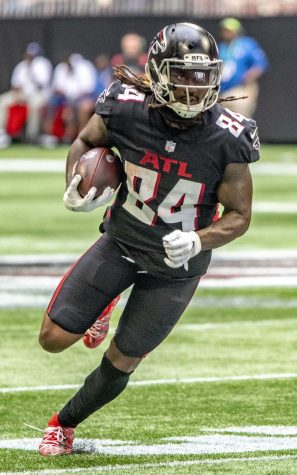 This award could be up for debate, but we have to look at who performed and held themselves up to this title all year long. And only two players should come to mind when we think of this award. And that is WR Hunter Renfrow and RB/WR Codarrelle Patterson. Both of these guys finished in the top 10 at their position this season in fantasy points and were absolute studs for anyone who picked them up off waivers, which is a huge factor in choosing the most underrated player of the year. Most likely, whoever had them on their squad, picked them up off of waivers for guys like Robby Anderson or someone they drafted and wasn't performing well during the beginning of the season. WR Hunter Renfrow was as consistent as they come during the fantasy season, and with WR Henry Ruggs ultimately getting cut from the team after a tragic event, Renfrow saw the ball get thrown his way a lot more, which caused him to end the season hot. Renfrow finished the season with 103 catches and 1,038 yards with nine touchdowns for a total of 259.1 fantasy points, averaging 15.2 points per game. If you gave me a player who would do that for me this season, I would have drafted him in the 4th or 5th round, and whoever had him on their team picked him up for free. 
If we look at RB/WR Cordarrelle Patterson, his season was nothing but spectacular. He didn't exactly end the season strong, but no doubt about it, this guy either won you your season or got you very close to winning it all. This season was Patterson's 9th season in the league, and it was by far his best since being drafted by the Vikings in the first round. He's been a journeyman ever since getting to the league, and he may have found a system that works best for him with the Atlanta Falcons, and boy did it show up in fantasy football. Patterson scored a career-best 234.6 points this season and proved that he was a top option this year in fantasy, and whoever had him on their squad picked him up off waivers and dominated for much of the season. He was a dual-threat running back, which made him so deadly for fantasy; he finished the season with 618 rushing yards and six rushing touchdowns, along with 52 catches for 548 receiving yards and five receiving touchdowns, and an average of 14.7 fantasy points this season. Both Renfrow and Patterson were highly underrated when the season began, and for those who didn't acquire them, well, it may have cost them their season.
Rookies of the Year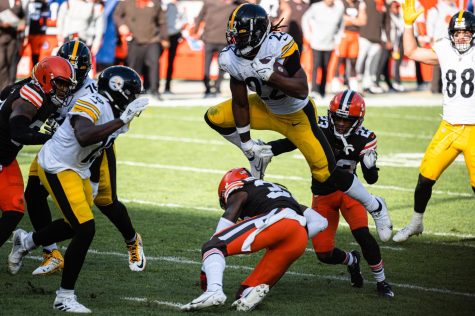 There should only be two rookies who come to mind when you think of rookies who were so highly talked about and drafted in the offseason, but also rookies who carried out and performed the way they were so highly talked about: WR JaMarr Chase and RB Najee Harris. Both rookies finished in the top 5 at their position as rookies, and they were setting all kinds of records in fantasy and the league, including a 55.6 point performance for WR JaMarr Chase. Chase was the WR 5 this year in fantasy, and many had doubts about him in the preseason for dropping passes after being selected by the Bengals with the 5th overall pick in the draft, which hurt his draft stock slightly. Still, it didn't affect his play this season. QB Joe Burrow highly recruited him in the offseason. Informing the Bengals organization that he wanted them to draft his old LSU teammate with the 5th pick after many people speculated the Bengals would go offensive lineman following a struggling year for them at that position. Some would argue that was the reason why Burrow's season was brutally ended last year due to a knee injury. But the Bengals organization ultimately decided to make Burrow happy and reunite him with Chase, who didn't play college football during the 2020 season. But those who took Chase in the fantasy draft were not disappointed. Burrow and Chase had a strong connection with a 20.9 point performance right out the gate. Chase's rookie campaign finished excellently and with some record-breaking stats. He ended the 2021 season with 81 receptions for 1,455 yards and 13 touchdowns with a total of 304.6 fantasy points, averaging 17.9 points per game. He had a monster rookie season and will be a top fantasy option for years to come and will likely be a top 3 pick in the fantasy football draft next season. 
RB Najee Harris had a great rookie season with multiple 20 point performances and was as consistent as they came this season. He finished the season as the RB 3 in fantasy points and did not fumble the ball during the regular season. Harris was also an excellent dual-threat option for the Steelers this season, finishing his rookie campaign with 307 rushing attempts for 1,200 rushing yards and seven rushing touchdowns along with 74 catches for 467 receiving yards and three receiving touchdowns. He put up a total of 300.7 fantasy points with an average of 17.7 points per game. He had a strong season for those who took a chance on him in the draft and will likely be a first or second-round pick in next year's draft.
We saw a multitude of surprises and crazy moments during the 2021 season, not only in fantasy football, but just watching games in the league this year was a roller coaster of moments. Nevertheless, it was a fun season, and we here at Madison cannot wait to see what unfolds in the 2022 season.