Opal E. Sherman is Getting New Lighting To Go With Renovations
Back in 2020, the renovations to the Opal E. Sherman auditorium, at Madison Consolidated Highschool, finally wrapped up after months of construction.  The renovations were made to the lobby, stage, crew room, and tech advances. However, the theatre lighting still could have used an upgrade. Now, the lighting is getting some brand new renovations.  These upgrades will improve the efficiency and aesthetics of the auditorium lighting. Not only are the stage lights getting upgrades but also the house lights as well. 
The technological advances will be implemented throughout three phases, which will bring the auditorium up to date.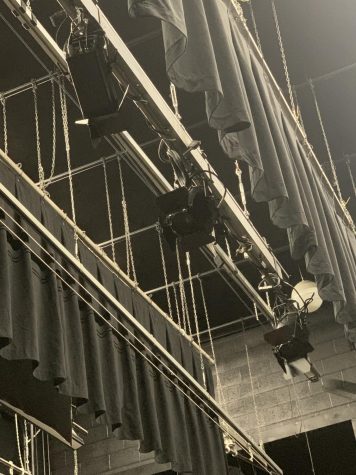 According to the Madison theater director, Paul Kelsey, there is an estimated $50,000 being put into new lighting aspects. To be installed, are more LED stage fixtures that will be directly above the stage. The purpose of these is predominantly to set a tone with colors; another use is to light the stage on a broader scale than what cannot be achieved with normal ellipsoidals. Additionally, lighting, and an AV(Audio/Video) control system will be installed on the side of the stage "so that groups coming in can select a preset for their needs, and it won't interfere with the auditorium booth," explained Kelsey. This control system allows expanded access to all that the theater has to offer. On top of that, it reduces the confusion of using the advanced software contained in the technical booth which can be fragile when one doesn't understand them.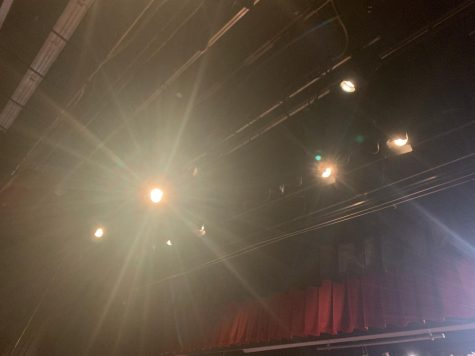 Owen Schmidt, a student theater technician, commented, "We [the technical crew] will have more tools and better tools to express our ideas creatively." This sentiment is additionally shared by Miriam Stancampiano, an exchange student involved in technical theater. She added that it allows lighting to more accurately exhibit the tone of the scene. These student experiences represent why it is so important for the theater to get these renovations, because not only is it improving the visitors' experience, but it is also improving the work experience of the student technicians here at Madison. 
Beyond the stage, there will be additional architectural lighting added in order to improve the auditorium house; the auditorium lights will be changed from Halogen to LED lights. The LEDs are a greener alternative to the current lighting because they last 13 times longer than the halogen bulbs.