Kelsey, Grote Looking to Return Madison Cubs Soccer to Glory
The Madison Consolidated High School boy's soccer season has officially started and is underway. The boy's team will have seven returning starters and hope to turn around last year's disappointing season-ending loss in the semifinal round of the sectional after winning the title the previous year. So far, the Cubs' boys soccer program looks like they just might do that.
So far, the boys have played eight games and have compiled a 5-3 record with some tough losses to talented teams, including a home loss to 3A school Franklin Community.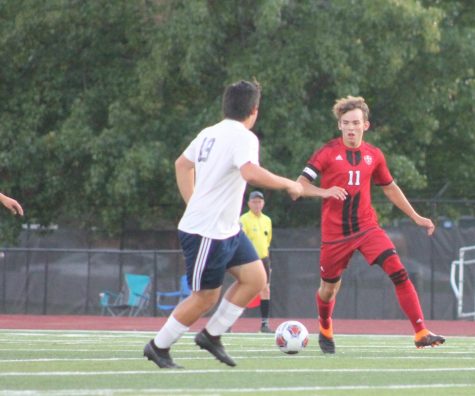 Cubs have returning starter Jack Kelsey who is taking up a leadership position in his senior year and has high hopes for the young guys on the team and for what the season holds. Kelsey also hopes the Cubs will be able to turn around their 5-9-3 record from last year.
"I expect our team of young players to step it up this year and so that they can win a sectional this year and next so we can go to regionals two years in a row," Kelsey said.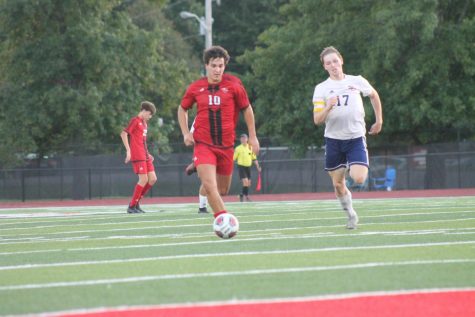 One problem the Cubs had last season was not being able to score, they had 19 goals for and 45 goals against, but with the addition of dynamic scorer Henry Grote, the Cubs look to turn that around this year. Currently, Grote is leading the Cubs in goals with 13 points with six goals scored at the time of this writing. Grote mentioned that he is eager to put the work in and succeed this year.
"My expectations are to win a sectional and put hard work and dedication in," Grote said.
After MCHS' departure from the Hoosier Hills Conference, the Cubs are excited to play new teams and compare their skills to theirs. Some of the new opponents on the schedule for 2021 include Greensburg, who they already played and got an impressive victory of 6-1, Shelbyville,  Lawrenceburg, Providence, and Rock Creek Academy.
With Covid still affecting sports on all levels, the Cubs hope their season does not get cut short. So far, two games have been rescheduled due to Covid complications.
The Cubs will next face Seymour at the Madison Soccer Facility while preparing for the IHSAA sectional tournament on October 4th.