A Glimpse into the New 2021-22 Faculty and Staff at MCHS
As we start the new school year, there are quite a few new faces at Madison Consolidated High School. The Madisonian wants to share a few things about our new teachers and staff at MCHS.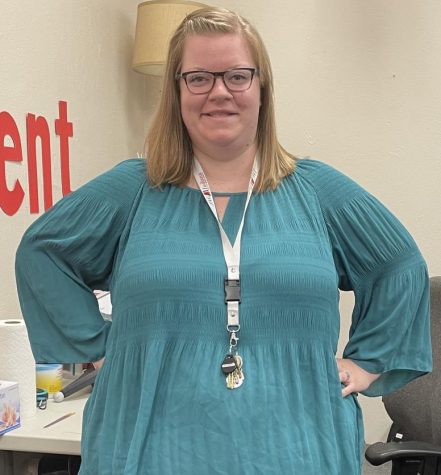 Mrs. Shouse was born and raised in Madison, Indiana. She came to MCHS because she loves the school, staff, and students that are here. She wants to be a part of a great school that makes a significant difference. She is currently attending Purdue University, and she has a Bachelor's Degree in youth/family services and administration. She is also currently working on obtaining her Master's degree in Psychology with a concentration in addiction. She's been married for ten years to her high school sweetheart, and they have one daughter who is five years old. She teaches the JAG program at MCHS. Also, she is thankful to work with students after graduation, and it's a huge passion of hers. She's always wanted to work with youth and is grateful for the opportunity. Shouse was an MCHS alumnus, having graduated in 2010.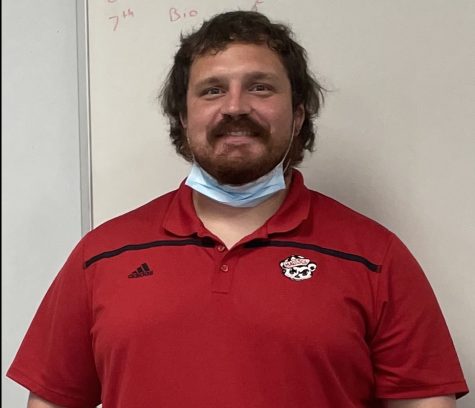 Mr. West was born in Kankakee, Illinois, and raised in Morocco, Indiana. He came to MCHS for a football job that he found an opening for on Twitter. Mr. West was interviewed by Coach Wilson, got the job, and just transferred to the high school from E.O. Muncie. He attended St. Joseph University, has a degree in Exercise Science, and is adding Life Science. On top of coaching, West teaches Biology and ICP at MCHS. West also enjoys lifting weights at the gym. He graduated from South Newton High School in 2013.
Mrs. Wilson is also a Madison native. She came to MCHS to be a teacher from a business background. She has a Bachelor's Degree in Business from Indiana University Southeast, and she worked at a banking company before transitioning to a teacher this year. She said she has always wanted to become a teacher, but she wanted to provide money for her family working in the business. Now the opportunity to become a teacher opened up, so she took it. She is an English teacher for MCHS alongside her husband, Mr. Wilson, who has two boys. Mrs. Wilson graduated from Southwestern in 2011 and graduated from IUS in 2015.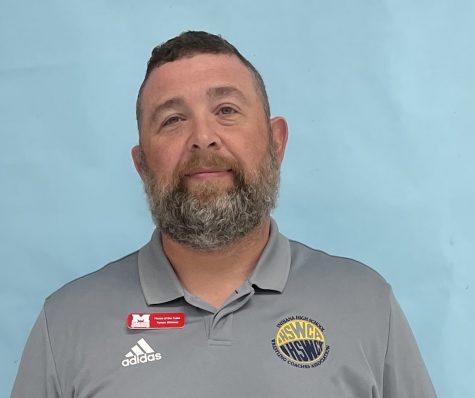 Another Madisonian, Mr. Skinner, has an educational background in technology and business. He has Bachelor's Degrees in Computer Science, Networking and Programming, and Business. He has attended various schools for these degrees, such as the University of Louisville, Ivy Tech, the University of Phoenix, and the Marine Corps. Mr. Skinner came to MCHS because he has always wanted to coach, and he always wondered what it would be like to teach. He's been in the technology field for 22 years and has been around kids for a long time with coaching, so he wanted to give back to the kids. Mr. Skinner enjoys backpacking, kayaking, mountain biking, and working out. He graduated from MCHS in 1994.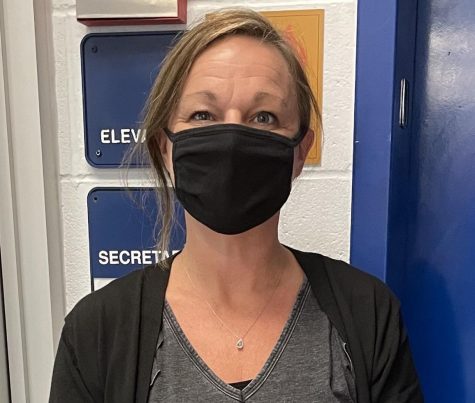 Ms. Petrakos is our new Door 4 greeter. She was born in Memphis, Tennessee, and she grew up in Virginia until she was in 7th grade when she moved to Madison. She had previously worked in the medical field for about 15 years and was ready for a change. Petrakos came to MCHS for the family-type atmosphere. She came to MCHS because she was prepared for something new and she enjoys greeting the kids. She also enjoys going to little towns and shopping. Ms. Petrakos graduated from Madison in 1997.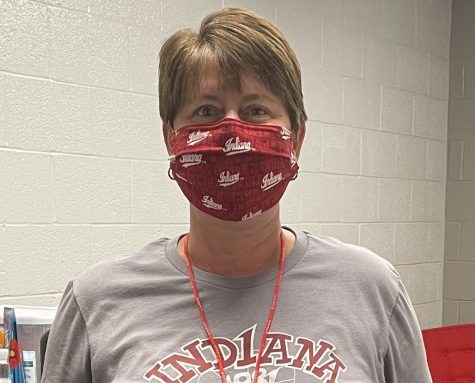 Mrs. Wehner is our new Physical Education teacher and is also homegrown. She came to MCHS because she was looking for jobs in the school and happened to have an opportunity to teach at the high school. She has been with the Madison School district for the past 23 years. Mrs. Wehner has a Bachelor's Degree from Franklin College in Health and Physical Education and an endorsement in Special Education. She wanted to become a teacher because she had some entertaining and exciting teachers in school, inspiring her to be like them. Wehner has interests in coaching and teaching. She also enjoys boating on her pontoon boat, hanging out with friends and family, and she loves to jam out to 70's and 80's music. Mrs. Wehner graduated from MCHS in 1983 and Franklin College in 1987.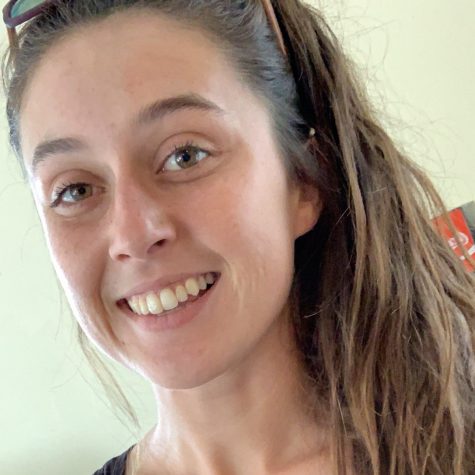 Mrs. Reynolds is our new Administrative Clerk. Mrs. Reynolds is from Hanover, Indiana. She was referred to MCHS by a friend of hers from Anderson Elementary School. She is currently attending Liberty University for her Bachelor's Degree in Elementary Education. Mrs. Reynolds has recently gotten married, and she and her husband share two children and two dogs that they love. She loves spending time with family, going off-roading, and racing dirtbikes. Mrs. Reynolds graduated from Southwestern High School in 2014.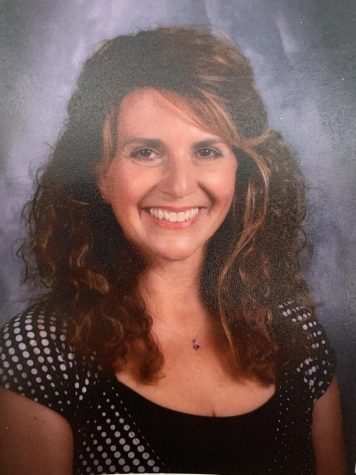 Ms. Kozenski is another new English teacher. Kozenski is from Milton, Kentucky and came to MCHS because she enjoys teaching secondary school students. She loves the community here at MCHS. She earned her Bachelor's Degree at Morehead State and her Master's Degree at the University of Saint Francis. She received her degrees in Special Education but obtained a certification in English. She chose to become a teacher because she loves kids and wants to impact their lives positively. Ms. Kozenski is a mom of three boys and loves watching her sons' activities such as baseball and basketball games. Kozenski also enjoys reading, exercising, and traveling. She graduated from Trimble County High School in 1994, from Morehead State University in 2008, and the University of Saint Francis in 2018. 
Mr. Mahoney (not pictured) is one of our new Biology teachers traveling from across the creek and the junior high. A Madison native, Mahoney came to MCHS because he worked at the  Junior High School for six years, mainly teaching Biology. Recently, that class was moved back to MCHS, so when he had an opportunity to move over to MCHS to teach Biology again, he took it, and this also gave him a chance to expand his knowledge in this subject. Mahoney attended Anderson University and studied elementary education with concentrations in mathematics and science. He is currently finishing his Master of Business Administration in School Administration from Indiana Wesleyan University. After that degree is completed, he will be pursuing his Master of Arts in Biology from Miami University of Ohio. Mahoney was recently married last year, and his family tree consists of many teachers. Mahoney chose to be a teacher because he enrolled in a Cadet Teaching Program in his senior year of high school, and he loved it. He decided to stay in teaching because of the impact he can have on kids in the community. Mahoney enjoys playing music, whether that be on his bass, tuba, or other instruments. He also loves to spend time in his garden and his mini-orchard, read, and travel. Mahoney graduated from MCHS in 2009 and from Anderson University in 2013. He plans on graduating from Indiana Wesleyan University in 2022 and Miami University of Ohio in 2024.
Dr. Fish (not pictured), a 2006 MCHS graduate, is our new Anatomy and Physiology and Medical Terminology teacher. Dr. Fish went to Butler University to receive her Bachelor's Degree in Exercise Science, and she went to Mount St. Joseph University to receive her Doctorate in Physical Therapy. Fish and her husband have been married for eight years and have two children together. She chose to teach to get students interested in the medical field and positively impact their lives. Before being a teacher, she was an Outpatient Physical Therapist at KDH. Fish also enjoys being active, playing sports, and traveling. Dr. Fish also graduated from Butler in 2010 and Mount St. Joseph in 2013.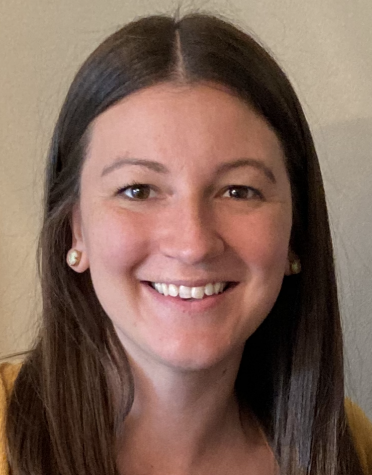 Mrs. Harrell is our new Social Worker for the CARES Team. Harrell is from Deputy, Indiana, and she came to MCHS to provide additional mental health services/support for our high school students by building connections, advocating, and increasing resilience. Mrs. Harrell chose to be a social worker because of her desire to help others and be compassionate and empathetic. She attended Indiana University Bloomington (School of Social Work) with a Baccalaureate in Social Work and IUPUI (School of Social Work)with a Master's Degree in Social Work. She enjoys boating with family and friends, playing golf, and spending time with her loved ones. Mrs. Harrell graduated from MCHS in 2008.