Teacher Spotlight: Mr. Ferry Brings Empathy and Compassion to the Classroom
Having only taught at MCHS for two years, Tom Ferry has quickly become a favorite teacher amongst many students. Whether it be his style of teaching, empathy and understanding towards his students, or his rad taste in music, there's a lot to love about Mr. Ferry. Mr. Ferry works in the science department, teaching subjects such as Earth and Space Science and Environmental Science. 
"I pictured my future as a geologist working for a petroleum or mining company and living out in the western states or as a news meteorologist forecasting weather in a major city," Ferry said. "I wasn't sure that those types of careers suited my personality. I loved working with kids…being a coach and counselor at various camps, and decided that combining that attribute and my love of natural science would be a perfect fit as a science teacher."
Science has always been in his mind, whether teaching it, studying it, or just being around it.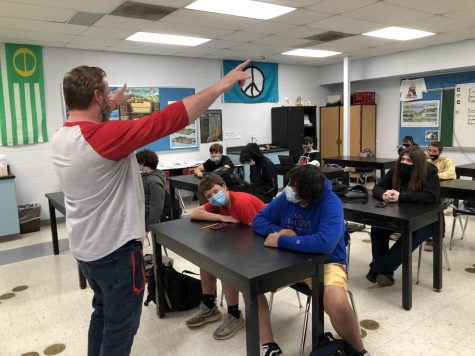 "Science is fun and really interesting if you are not intimidated by it. It gives us a peek into the past and lets us dream of the possibilities of the future. I was always a nature freak," Ferry explained. "As a kid, I would go to the woods and walk up the streams collecting fossils, picking up snakes and turtles, and generally enjoying the quiet that being in the woods provided. This interest never left me and continues even now as I approach my 60th year around the Sun."
With over 35 years of teaching experience, Ferry's favorite school at which he has been an educator by far is Madison.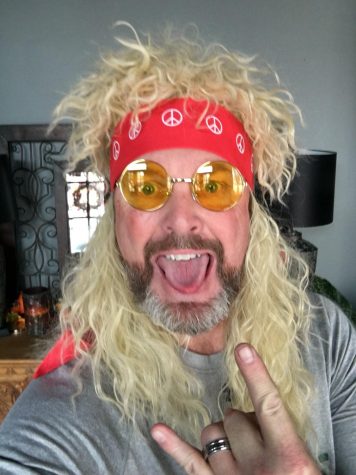 "I would say in all honesty that Madison Consolidated Schools is by far the best experience I have had…The administrators are prolific leaders that show empathy and a strong sense of educating the whole student. Students are given all the resources and guidance they need to be successful and are held accountable for their actions. Mrs. Ferry and I have taught at a large metropolitan school district where there were many chaotic times. Madison is a contrast to that environment. We truly feel that this is home and love everyone here." 
With so much love for his job and school, he also has a lot of love for his students. Every day, he strives to make each student feel invited and cared for in his classroom. 
"Both Mrs. Ferry and I discuss nightly what we can do to create good, productive future community members," Ferry said. "Everything is a learning moment. Students remember the voice you use. Kind intonations are essential in pedagogy. Now more than ever, connecting with my students and building a trusting and encouraging relationship is imperative."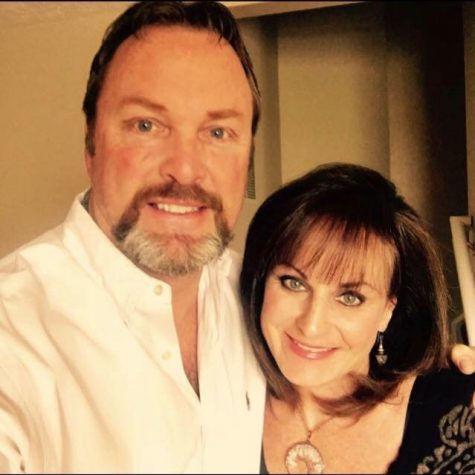 His teaching style involves kindness as well as flexibility and empathy towards his students. 
"My teaching style is pretty laid back. I enjoy a conversational, story-telling approach to incite interest in my subject matter. I feel I am flexible and understanding yet firm on the baseline of expectations from my classroom and the expectations of the district."
He takes inspiration from his wife, Chandra, his students, the administration at MCHS, and "all the kindness and thoughtfulness of our community." His positive attitude and outlook on life reflect on both his students and his colleagues. Take it from us here at The Madisonian: Mr. Ferry is truly a great person to be around as both a teacher and as a person.