New MCHS Softball Coach, Torrance, Brings Family Values with His Coaching Resumé
On February 10, 2021, Tim Torrance was hired as the new Madison Consolidated High School girls' softball team's head coach. Torrance, a Madison resident and MCHS attendee, was previously the head softball coach at Shawe Memorial and replaces previous softball coach Tony Ralston who stepped down last year.
He coached at Shawe for six years before getting the coaching job at MCHS and was the head volleyball coach at Shawe for four years but resigned in December 2019. Torrance became the freshman volleyball coach at Madison this past season. 
Torrance's oldest daughter, Kristin Mann, is an assistant coach for the Lady Cubs, and two of his granddaughters are members of the team at Madison.
Torrance said, "I chose to coach at Madison because one: this is where I went to school, this is where my family went to school, this is where my kids went to school, and this is where my grandkids go to school. So Madison is kind of my home. I have lived here all my life, and I have always watched the program when my oldest two played softball. I enjoy the school, the facilities are outstanding, and there are some great athletes that have come through Madison. I want to be a part of a great program."
Torrance got into coaching softball because his kids were really involved in it when they were in school.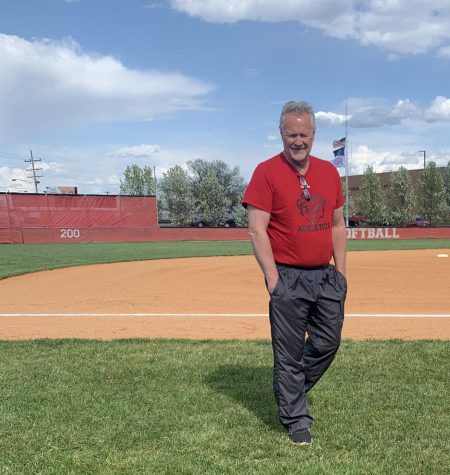 "I really enjoy the sport; it is a quick sport. It is a sport that I think has a lot of excitement. It can be low scoring; it can be high scoring, but I feel like it is just a sport I enjoy watching because of the pace of the ball game." says Torrance. 
A new coach will bring new philosophies, training, and practice schedules. Those are things that members of the previous regime are going to have to adjust to.
Sophomore right fielder Casey Dyer said, "The practices are different this year because we do more things during one practice, and we split up between infield and outfield and work on individual things…what I like about the new coaching style is, I feel like we actually get better every day. We go in there and actually do something and get stuff done."
Sophomore center fielder Molly Armbrecht stated, "We are doing more advanced stuff in different groups, different than what we have done in the past, so it is helping us to find a new way to do stuff because the old way sometimes doesn't work." Armbrecht said, "They talk us through our mistakes so we can improve for next time."
Senior pitcher Immi Mann and sophomore catcher Cam Mann, the granddaughters of Coach Torrance, will have to get used to having their grandfather as her head coach.
"I like having family as coach, but I wouldn't say that it is the same as any other coaching staff. I get to have a little more input. Being the main pitcher, I have a lot of input to say, and I am closer to my team than they are. I can see what we need to work on a little closer, and I can tell them what we need to work on during practice," the elder sister, Immi, said.
"It is a lot more fun having family coach this year," Cam Mann said. "I feel like we get a better chance of being ourselves but also get a lot of work done at the same time. I feel like we are more productive. We keep a good balance of getting work done and having fun. 
Torrance's coaching expectations are to go out and play hard every day in practice and games.
Torrance stated, "(I want to) Try to be competitive in every ball game. We want to make sure we compete. I don't care who we are playing, but we have to compete. In order to do that, we have to make sure everyone is on the same page. But have to make sure we try to get better and go through fundamentals every day." 
The Lady Cubs have a busy end to the season playing 10 games in the final 20 days of the regular season. The softball sectional begins on May 24th.
About the Writer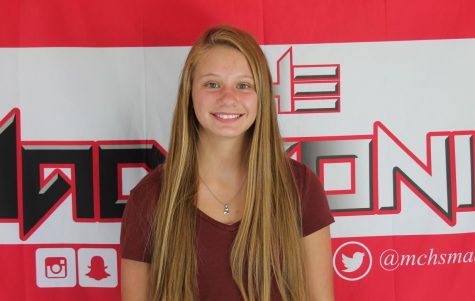 Cameran Cahall, Staff Reporter
Cameran Cahall is a part of the class of 2023 sophomore. She plays basketball in the winter and runs cross country and track in the fall and spring at...