'The Madisonian's' Country Music Expert Breaks Down Last Week's ACMs
This past Sunday, April 18, 2021, The Academy of Country Music helps celebrate the best in modern mainstream country music with their annual awards show. Here are the categories and winners of each, as well as notable performances of the night. The winners will be addressed, and I will give my personal opinion on whether they should have won the award.
Female Artist of the Year
Kelsea Ballerini

Miranda Lambert

Ashley McBryde

Maren Morris

 Carly Pearce
WINNER: Maren Morris took home this award in a back-to-back year, winning this award at the 2020 ACMs. Morris won Song of the Year as well, which is repetitive to see, for lack of better terms. I personally would have loved ANY other of the nominees to bring this home, as the rest of them have had a good year.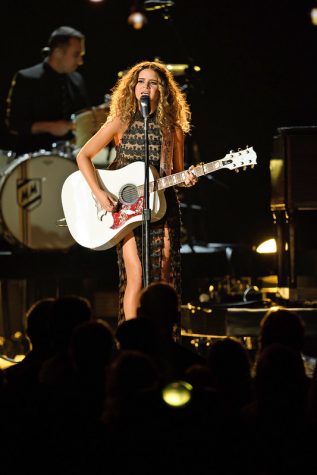 Male Artist of the Year
Eric Church

Dierks Bentley

Luke Combs

Thomas Rhett

Chris Stapleton
WINNER: Although all of these were great picks, Thomas Rhett brought this award home. I agree with the result, but I would've picked Eric Church, Dierks Bentley, or Chris Stapleton.
Duo of the Year
Brooks and Dunn

Dan and Shay

Brothers Osbourne

Maddie and Tae

Florida Georgia Line
WINNER: "Boyfriend-country" kings Dan and Shay won this one. "Boyfriend-country" is the current "era" of country music where mainly male artists try to be boyfriends to their girls. This current era contrasts to the prior "bro-country" where most male artists talked about trucks, girls, jeans, and beer. This one was predictable as they have won this award multiple times before. Also, I'm personally not a big fan. Their performance later in the night had some issues, which is explained later, but overall it was pretty solid. I would have loved to see 90s country duo Brooks and Dunn win this one, but label politics will be label politics. 
Group of the Year
Lady A

Little Big Town

Old Dominion

The Cadillac Three

The Highwomen
WINNER: Old Dominion won this award, to my surprise, and I'm happy for them. They are probably one of the best of those nominees, so the only complaint I would have is nominating the Cadillac Three, who categorize themselves as "country fuzz," which they have defined on their website www.thecadillacthree.com.
New Female Artist of the Year
Tenille Arts

Ingrid Andress

Gabby Barrett

Mickey Guyton

Caylee Hammack
WINNER: Gabby Barrett took this award home this year, although it was a minor surprise. Her songs "I Hope" and "The Good Ones" were very big. Country award shows are now popularity contests and about who sells the most, missing the point of country music. 
New Male Artist of the Year 
Jimmie Allen

HARDY

Travis Denning

Cody Johnson

Parker McCollum 
WINNER: Jimmie Allen won this award, and I can see why. Although I may not be a big fan of his music, the guy has a fantastic voice. His performance with the late Charley Pride may have bought him the spot, as that was pretty good.
Album of the Year
Born Here Live Here Die Here

– Luke Bryan
Mixtape Vol. 1

– Kane Brown
Never Will

– Ashley McBryde
Skeletons

– Brothers Osbourne
Starting Over

– Chris Stapleton
WINNER: Chris Stapleton is "starting over" with this award this year as his fourth full-length album wins Album of the Year. After his popularity in the songwriting world, it was no surprise that he could win this one. Most of the album's tracks were written with Mike Campbell from Mike Campbell and the Dirty Knobs, Mudcrutch, and Tom Petty and the Heartbreakers.
Single of the Year
"Bluebird" – Miranda Lambert

" I Hope" – Gabby Barrett

"I Hope You're Happy Now" – Carly Pearce and Lee Brice

"More Hearts Than Mine" – Ingrid Angress

" The Bones" – Maren Morris
WINNER: Carly Pearce and Lee Brice won this award against all odds.
Song of the Year
"One Night Standards" – Ashley McBryde

"Bluebird" – Miranda Lambert

"Some People Do" – Old Dominion

"Starting Over" – Chris Stapleton

" The Bones" – Maren Morris
WINNER: Maren Morris won this award again, and as mentioned before, it was repetitive to watch. A pretty easy prediction that made it, so if anyone else won, it would be shocking.
Video of the Year
"Better Than We Found It" – Maren Morris
"Bluebird" – Miranda Lambert
"Hallelujah" – Carrie Underwood and John Legend
"Worldwide Beautiful" – Kane Brown
WINNER: Kane Brown is thanking his worldwide beautiful wife for giving him the strength to accept this award. This award was awarded to him before the broadcast through CBS This Morning. 
Songwriter of the Year
Ashley Gorley

Michael Hardy

Hillary Lindsey

Shane McAnally

Josh Osborne
WINNER: This award will be announced later. This award is one of few awards that did not get presented during the live broadcast. 
Music Event of the Year
"Be a Light" – Thomas Rhett featuring Reba McEntire, Hillary Scott, Chris Tomlin, Keith Urban
"Does To Me" – Luke Combs featuring Eric Church
"I Hope You're Happy Now" – Carly Pearce & Lee Brice
"Nobody But You" – Blake Shelton featuring Gwen Stefani
"One Beer" – HARDY featuring Lauren Alaina & Devin Dawson
"One Too Many" – Keith Urban, Pink
WINNER: Carly Pearce and Lee Brice took home this award.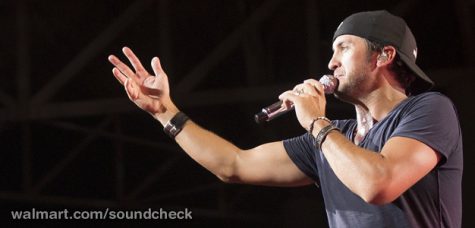 And finally, the big award of the night:
Entertainer of the Year
Luke Bryan

Luke Combs

Eric Church

Thomas Rhett

Chris Stapleton
WINNER: Luke Bryan won the biggest award of the night, accepting the award virtually as Bryan had tested positive for the COVID-19 virus last week, and I wish him well. While not a terrible choice for the monumental award, I would have liked to see Eric Church or Chris Stapleton get this award. I predicted Bryan or Thomas Rhett would win this category.
Some of the more notable performances of the night include:
During their performance, Dan and Shay's technical difficulty sparked a discussion about whether the duo was lip-syncing or performed live. Audio and visual mess-ups are to blame.
Blake Shelton's Austin performance was a major talk. Sure, we can talk about Shelton's latest single, "Minimum Wage," which he also performed, but this year marks the 20th anniversary of Shelton's debut single, "Austin." "Austin" was Shelton's first #1 hit and his first entry into the Hot 100 during his mullet phase. This song topped the country chart for five consecutive weeks, making it the most successful debut single since Billy Ray Cyrus, Miley Cyrus's father, did the same with "Achy Breaky Heart" in 1992. The difference being this song wasn't as annoying as "Achy Breaky Heart." Shelton owes a lot of his career to this song, so it deserved the attention.
Miranda Lambert and Chris Stapleton performed "Maggie's Song," a song Stapleton wrote for his 14-year-old dog who passed away. This tear-jerking rendition is enough to sell the performance, but the contrasts between Lambert and Stapleton's voices work in their favor here. 
One notable absence from the list of nominees is country superstar Morgan Wallen. Wallen, who The Madisonian did a story on, was disqualified after being videoed saying a racist slur while drunk. 
This was a recap of all winners and nominees of the 56th ACM Awards that aired on April 18th, 2021. Also included are some recaps of notable performances of the night.