Local Resident Is One of the Nation's Leading Bracketologists
Many Madison residents may know Dave Ommen as a husband, father, and King's Daughters' Hospital employee, but Ommen is also one of the leading NCAA "bracketology" gurus in the country. Bracketville is a website that focuses on one of the most exciting times of the year for many sports fans: men's college basketball. He created the NCAA Men's Division I Basketball Tournament website in 2008. He soon joined Twitter in November 2009 where the social media platform became a vital tool for expanding his predictions. Since then, he has gained 7,714 followers and rising. Ommen has been an immense NCAA tournament fan since the 1980s and created Bracketville for his enjoyment, along with providing NCAA fans predictions and insight on seedings. With Bracketville, a user can find insights, updates, seeding-curve rankings, predictions, and fan interactions.   
Ommen's interest in the NCAA tournament grew when he was in college, and he soon began studying the ways of bracketology by following innovators like Jerry Palm and Joe Lunardi. Ommen eventually decided he wanted to try it on his own and give it a shot.
Ommen stated, "After a few years sharing with friends, they suggested I consider doing something more, so I launched Bracketville." 
Ommen plans to continue operating his Bracketville website in the upcoming years, as well. As time goes on, he would like to expand some of his graphical presentations on the website. At this point, Bracketville is a fun pastime for the man known as "Bracket Guy Dave;" when Bracketville becomes more work rather than fun, Ommen will go back to being just a fan of NCAA basketball.
"College basketball and the process of selection and seeding for the NCAA tournament remain a passion of mine, and Bracketville is a labor of love, so to speak."
He became so well-respected that Ommen was blessed to have a 10-year association with NBC sports that sadly came to a conclusion in the summer of 2020 due to changes caused by Covid-19. There is still a chance of another partnership opportunity in the future, but Ommen is unsure.
Ommen's predictions often turn out, which is why he became a respected name in the bracketology business.
"There is a certain amount of good fortune with regard to the accuracy," said Ommen.
The challenge is trying to predict what the ten men and women on the actual selection committee will do. One method to Ommen's madness is understanding what committee members tend to value most and use available data to make decisions. Nowadays, the access to the information Ommen uses is much greater than before.
"It is both a science and art, in many ways, because committees change every year, and you have to pay attention to any clues the committee provides," he said.  
Usually, the college basketball season runs from November through mid-March. Ommen's time commitment grows once he gets through the holiday season and into January. From that point on, Ommen says he spends around six to eight hours a week with his website. From mid-February until Selection Sunday, those six to eight hours increase; during championship week, it is often 4-5 hours a day, mostly in the evenings and early mornings before Ommen heads out to his day job. 
Even Ommen is unsure how he became so popular.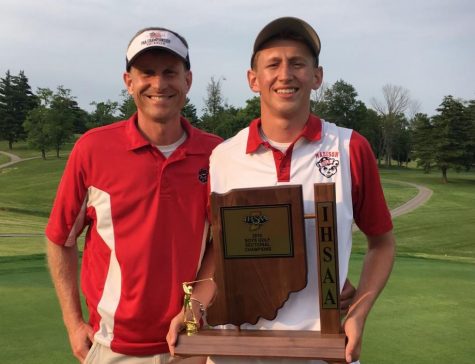 "Honestly, I have no idea," he said.
Mr. Ommen believes that some of his growth comes from social media, particularly Twitter, and his past association with NBC sports. His association with NBC sports opened the door for more people to learn about and be exposed to Bracketville. Ommen has been very fortunate to appear on a variety of radio shows around the country to talk about bracket projections and the NCAA tournament. Some of Ommen's popularity comes from how many people now know about Brackettville and from interactions with his fans. 
Ommen would like to grow his graphical representation of his bracket projections and add some other functionalities to his website but will need some help from an outsider who is versed in programming.  As of right now, Ommen uses a WordPress site that offers a very good program that helps him get by with some basic knowledge of HMTL coding, but if Ommen wants to do other things, he will have to either learn how to or hire an assistant for help. You can find his website here.
Ommen is married to his wife Melissa and has two children: Olivia and Luke. Olivia is and Madison Consolidated High School graduate and attends Evansville University, and Luke attends Madison Consolidated High School. The elder Ommen graduated from Butler University, and besides Bracketville, works in public relations and marketing for KDH.
When Ommen started his venture into basketball predictions he had no idea what to expect, but he commented that it has been a very rewarding experience.