Morgan Wallen's Future Still Cloudy Weeks after Leaked Video
Morgan Wallen's recent suspension of his recording contract with Big Loud Records over a clip of him shouting the racial pejoratives has stirred up what already was a sticky situation. Soon after, sales surged, even with country radio dropping him almost immediately. 
Why does this matter? Country music has generally been slow in catching up to modern music trends, as evidenced by Rock 'n Roll, Hip Hop, and Pop music becoming part of the genre, years after they were huge. The response to Wallen's racial slur escapade was very swift –  which is uncharacteristic for the genre. Over the past year, Morgan Wallen has had his name surrounding multiple controversies involving alcohol and partying, so the details of his racist comment may not be surprising for some. Reports state that he started shouting the racial slur after coming home from a rowdy night.    
Fellow musicians called him out on the act, such as Jason Isbell, Kelsea Ballerini, Maren Morris, Mickey Guyton,  and Jimmie Allen. Although initially silent when the news broke out, Allen responded and encouraged forgiveness for those that offend us while also advocating accountability for those who need to be held responsible.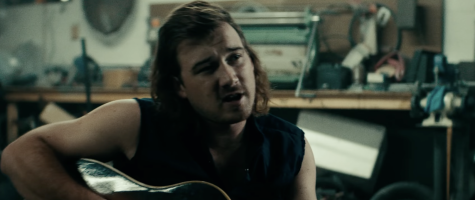 Kelleigh Bannen, singer-songwriter and Apple Radio host, also weighed in on the situation with a more personal experience in relation to Wallen's circumstance. After losing two brothers to addiction, Bannen insinuated that Wallen has a problem with alcohol. 
Despite all of this, Wallen's most recent album, Dangerous: The Double Album, has been doing well on the charts for the last couple of weeks since its January 8, 2021 release. Wallen released a video on his Instagram that contains himself and his second apology after the incident, urging fans that have been defending him to "…today, please don't." The video also reveals that Wallen's relationship with alcohol is toxic to who he wants to be as a person.
According to Variety in this article published on February 5th, industry insiders believe Wallen should take upwards of six months off, but there may be a way back for Wallen if he shows contrition and makes an attempt to deal with his alcoholism. However, if Big Loud Records severs ties completely and forever from Wallen, there are unique opportunities for Wallen. Maybe he signs with another label, or maybe he takes advantage of 21st-century digital publishing trends.
The digital age has allowed musicians to release music without the requirement of a label. These artists are known as "independent artists." A couple of examples are the Salsbury, United Kingdom native Mary Spender, The Other Favorites, (Ryan) Upchurch, and Adam Neely. This means that an artist owns 100% of the work they produce, but must pay producers out of pocket themselves. Wallen's suspension from his label could lead him in that direction if the label never reinitiates his contract. Independent artists don't rely on radio airplay to make a buck, unlike mainstream artists. Wallen's recent surge in sales could set him up perfectly to live a comfortable life going independent.
Even though the general public is a few weeks removed from Wallen's rhetoric, the future still remains murky for Wallen. It will be interesting to see if the country music audience welcomes him back or largely ignores him since his popularity is relatively new.