'The Madisonian's' Top 5 Songs of 2020
2020 was a year to remember! Racial protests, a pandemic, and a wildly contested United States presidential election in November are just a few of the things that happened in 2020. 
Although 2020 was a crazy year for most of the world, the music industry put out some great music this year. Here are The Madisionian's top five mainstream songs of 2020. 
Number 5: "Something Could Happen" released by Tom Petty's estate
Technically this was recorded between 1992 – 1994, but the estate released this as part of 2020's Wildflowers and All The Rest, so I'll count it. Tom Petty originally wanted 1994's Wildflowers to be a "two-disc set" of LP with 25 songs total. The label advised restraint, and then it was shrunk to the fifteen songs on the original album. Wildflowers and All The Rest includes remastered versions of the original fifteen songs, with 10 from the sessions where this track was recorded. The song has a soothing tone to it like its original album counterparts on Petty's "divorce album," although many fans consider 1996's Echo as Petty's "divorce album."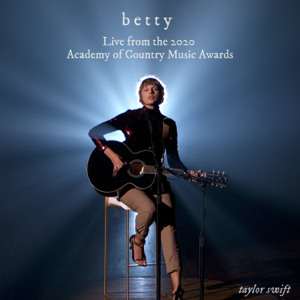 Number 4: 'betty" by Taylor Swift
This third single off of Taylor Swift's eight studio album, Folklore, has James, one of three characters caught in a love triangle described in the album, apologizing to Betty for his infidelity, or as it's used in the song, the action or state of being unfaithful to a spouse or other sexual partner. This song follows the aftermath of "august" and is third in the album's storyline after "cardigan" and "august." The track relies on a harpsichord, multiple guitars, and a harmonica played throughout the track. YouTuber Grady Smith, who used to work at the British news site The Guardian, Taste of Country, Rolling Stone, and Entertainment Weekly, has joked about how he thinks the last chorus is supposed to be screamed. This song also follows a trend of popular songs where the title is all lowercase, as are many of the songs on the album.
Number 3: "Save Your Tears" by The Weeknd
The eleventh track on The Weeknd's fourth studio album, After Hours, covers his past relationships and gives no emotional support for his ex. The song had a snippet leaked on July 12, 2019, and was released on March 17, 2020. The Weeknd is known for his 80's sound, which is prominent in this song. The reminiscent 80's sound adds a nice touch to the song. As someone who didn't listen to this song before this review, I can get behind it.
Number 2: "Birds Of A Feather" by Elvin Bishop and Charlie Musselwhite
This classic blues song caps at 3:22, but only having three verses and a "fourth" verse, that's not surprising. As the opener for the album 100 Years of Blues, it has a lot to live up to, and it indeed delivers!
Number 1: "Stick That in Your Country Song" by Eric Church
The Chief strikes back in this call to action to all present and future songwriters, myself included. Long story short, country music was known for its folksy songwriting and covering of any topic, as long as it is not risqué. In modern days, in what genre hawks would consider "bro-country" and "boyfriend country," all the music sounds the same and predictable, much like corporatized pop music. Mr. Church is saying, in short, "Stop having all your songs be about girls in cut-off jeans holding a beer in your truck or worshiping her," which a lot of "bro-country" and "boyfriend country" critics have said for years. The mainstream response was basically that this was political, which it was not meant to be, although many country songs historically were. The Chief has only recorded one other song he didn't write or co-write up to this song. Also, this song is a bop, and I have it on replay frequently. 
That's about it for The Madisionian's Top 5 mainstream songs of the crazy year known as 2020.