COVID Claims MCHS Homecoming As Its Next Victim
Homecoming is a tradition like no other. It is a time when recent graduates come back into town to watch their high school classmates represent the red and white of Madison Consolidated High School and some of its best and brightest represent their families and the best Madison has to offer. This celebration of school pride has been happening for about 100 years. Over this century, our court's dresses and suits have changed drastically, but one thing that never changed is that we would have a homecoming celebration. Except that is all about to change. 
On January 6th, Jefferson County moved to a "red" county due to the recent COVID-19 cases surge. Due to this change in our status, the pandemic has claimed another victim, our winter homecoming program. According to Jennifer Cornelius, Media Specialist at MCHS, "Homecoming is not going to happen… we were placed in the red today (01/07/2021), so because of that, no spectators are allowed to be at the games."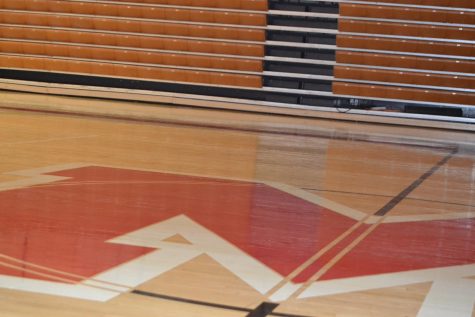 The cancelation of winter homecoming should come as no surprise since the pandemic just canceled the MCHS Boys Basketball team's senior night a week ago. However, this does not affect only the basketball team, it is also a significant blow to the senior class of MCHS. When asked about the recent cancelation of our beloved homecoming, Jacob Smith, Student Representative of MCHS, said, "I'm really sad about homecoming being canceled… it makes me really disappointed, it's a real let down."
It's safe to say that Smith's voice won't be the only one expressing how many students might feel disappointed that the pandemic has cut out another part of their high school experience. Is it selfish to think in this way, though? According to Lee Strassel, head of the math department at MCHS, it is.
He stated, "It's a pandemic; we all have to make sacrifices. The number one thing we need to do is face-to-face school. That takes priority over everything else, and we'd love to have a homecoming. I'm sorry that we're not."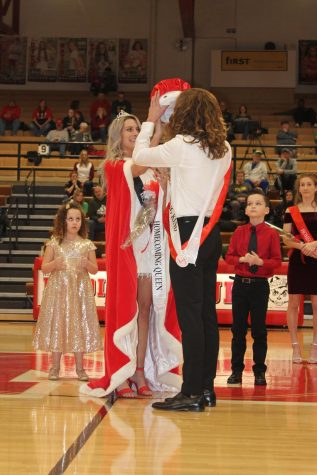 Strassel may be right that we all have to make sacrifices, but how many more sacrifices do the 2021 seniors have to make during their senior year? Although some people think like Strassel and that this is just the world we live in, many community members may be upset about this memorable event's cancellation. However, we may need to get used to it because it could be the new normal. After all, what will happen to our beloved Turkey Shoot-out, our prom, and semi-formal over the next several months?
However, all hope may not be lost as there is a rise in virtual based events. There have been talks of a virtual homecoming, either executed by Cornelius herself or individually by students in the MCHS Pep Club where we students may be able to vote online as we have in the past, but the royal procession would occur in our court's living room rather than the Connor K. Salm Gymnasium.
According to Cornelius, they are looking into options for virtual homecoming but at this point it is still just an idea in its beginning stage.
Only the future can tell if our 2021 events will happen as usual, or if they will be another missed opportunity brought to us by COVID-19.