Senior Spotlight: Hard Work and Family Key to Luke Miller's Success on and off the Court
Luke Miller is an outstanding student, athlete, brother, son, and leader in the Madison, Indiana community. Whether you ask a teacher of his, a peer, or an athletic coach, they will likely give you similar responses saying how great a young man he is. He is the definition of "Senior Spotlight" worthy that deserves recognition due to his hard work and dedication.
Miller emphasized that if one works hard in the classroom, they will succeed and be able to do anything you put your mind to in life. Miller also prioritizes academics over sports even though he enjoyed playing basketball more than studying and doing homework and has obtained a 3.9 GPA throughout high school while being a standout on the Madison Consolidated varsity basketball team.
Miller said, "This was something that was not easy to do, and I figured that out pretty quickly my freshman year of high school." 
When he's not doing schoolwork or studying for a test, he is in the gym or the weight room working on his basketball skills and focusing on making his game stronger. Even though Miller is a gifted athlete, he stands 6'1″, scored 354 points on 48% shooting last year, can dunk a basketball with ease, and is an excellent shooter from outside, everything he did to accomplish his goals was not easy. Miller would often wake up at 5:45 for study sessions or running sprints in 20-degree weather.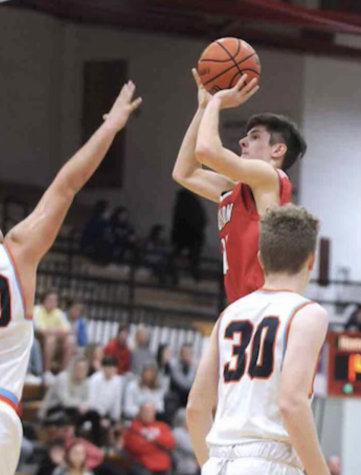 Miller's grit and determination were instilled by his parents, who taught him to work hard and stay committed to everything he does during high school. Yet, while his parents might have taught him toughness, Miller attributes his passion and empathy to his grandparents.
"My grandpa always told me not to leave anyone out and to treat everyone like my friend," Miller said.
Miller has been pushed every day by coaches, teammates, and his peers, and he credits the people he has surrounded himself with having turned him into a leader and someone who is always accountable.
After high school, Miller's main goal is to get his education at a four-year university while continuing to pursue his passion for basketball. By maintaining his 3.9 GPA, Miller has given himself a wide variety of college decisions on which to decide. Miller would like to focus on some type of business major in college.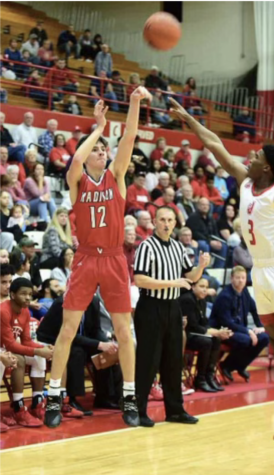 "To achieve these goals, I need to continue to work hard this last semester of high school with both academics and basketball," Miller said.
Being a member of the MCHS basketball team and a teammate of Miller's myself for the last five years, I have always been able to hold him accountable and look up to him for just about anything in life.  He is a great role model for younger kids trying to be the best person they can be in school and or athletics.  He may be one of the more quiet people that you meet, but once you get to know him, you will understand that he is a funny, outgoing, and all-around great person to be friends and teammates with.