Senior Spotlight: Emily Studebaker's Versatility Propels Her to the Top of the Class
Madison Consolidated High School student Emily Studebaker is the top-ranked student in the senior class of 2021. Not only is she an excellent student, but she also enjoys many of the extracurriculars offered at MCHS, including theater, band, and academic competitions.
Before transferring to Madison, Emily Studebaker did the coding for the robotics team at her old school in Lafayette, Indiana; she did this for two years in middle school and continued into freshman year. Then during her sophomore year,  she transferred to MCHS. There, Studebaker began the academic decathlon because math teacher and decathlon coach Lee Strassell convinced her, and Emily thought it would be fun. She also began participating in the theater department's stage crew.
"I absolutely loved watching the fall productions and knew it was something I wanted to be a part of," Studebaker said.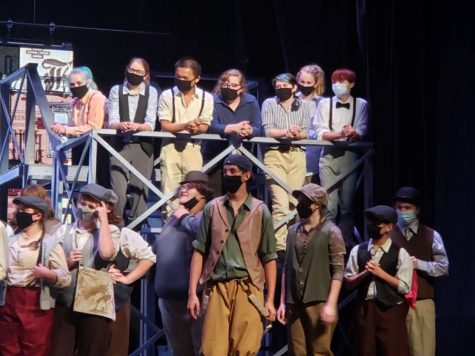 During her junior year, she was the featured violinist for the marching band during the Cosmic Encounters competition. Emily also continued with the theater crew and joined our Quiz Bowl team; additionally, she currently holds a spot on the student council as a member. 
As previously mentioned, Studebaker is number one in her graduating class, and she currently has a 4.619 weighted GPA. Her receiving a five on her AP research paper and presentation is an excellent indicator of her grades and academic excellence. Emily is currently one of the Lilly Endowment Scholarship finalists and was inducted recently into the National Honors Society.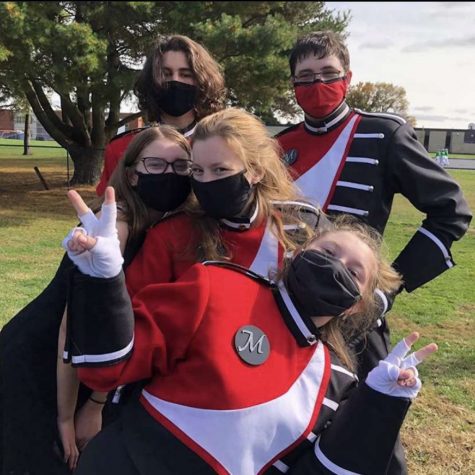 "I was very proud of myself and all of my hard work and preparation for each of those accomplishments, and I was very proud of everyone involved in the awards and nominations as well." She also has received many awards beyond academics. For example, as a freshman, she was second and third chair of the first violin section of the highest-ranking orchestra. She also is a high school representative  for Jefferson County's United Way board,
In the future, Emily wants to either go into a business or the medical field. She is looking into medicine because she has always found the idea of being a nurse or doctor interesting. She would love to help people with their needs and make them feel better to go back to enjoying their lives. Emily plans to take classes through Ivy Tech about the medical field to observe if it is the right place for her.
In terms of people trying to pursue similar aspirations in terms of high school academics, Studebaker has the following advice: "Get out of your comfort zone and make friends with new people. Join fun extracurriculars and don't spend all your time working on and worrying about school. I did that for several years, and it causes burnout…The future is always uncertain, but having a really great support system makes things easier and life less stressful."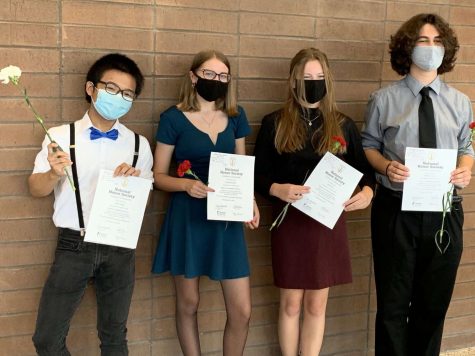 She said that her friends and family had been her inspiration to find what she wants to do because she sees how happy they are doing what they enjoy. 
Emily Studebaker called Lafayette, Indiana home for 16 years, then moved to Madison at the beginning of her sophomore year. She has currently lived in Madison for almost two and a half years with her parents and younger sister. Her sister Audrey is presently attending kindergarten at Anderson.
"She turns seven on January 2nd, and she has Downs Syndrome, but she is a wonderful little girl with plenty of happiness and excitement to go around," Studebaker said of her little sister.
Studebaker is what many would call an ideal student, with good grades and a hard-working attitude, but she is also a compassionate and thoughtful person who likes to help others.