Senior Spotlight: Jacob Smith Leads the Way for MCHS in 2020-21
Jacob Smith's name has been echoed through the halls of Madison Consolidated High School quite frequently. Smith is a remarkable senior at MCHS. After talking with students and teachers at MCHS, it is apparent that Smith has made quite the impact over the past four years. Many of the adjectives that his peers and teachers use to describe him are kind, passionate, and leader. 
With that being said, it makes sense that Smith has taken on several leadership roles in his senior year. Smith is the School Board Student Representative and the President of the Jobs for America's Graduates (JAG) organization at MCHS. He has put in several hours into his leadership roles. He is a dedicated student that wants to make a difference. 
"I wanted to be the School Board Student Representative because mostly I wanted to be a voice for the voiceless students. So people knew they had a voice, but they did not really know where to go. I wanted to be the voice for them," Smith stated.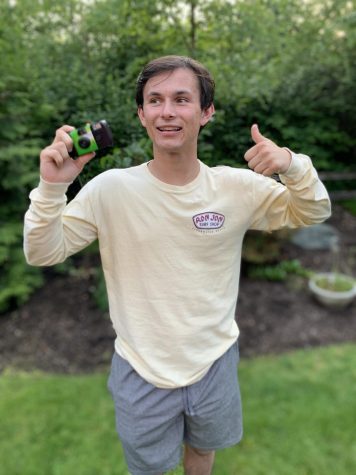 Not only is he making a huge difference in the lives of MCHS students but also schools all across the country. As a part of the JAG program, he has participated in several events.
"As the president (of JAG), I get a lot of community service projects rolling. We have recently started a program that allows MCHS students to write letters to students in Louisiana that have been impacted by the recent hurricanes."
Jacob has had to find ways to juggle all of his responsibilities. It just so happened that soccer sectionals were on the same night as the October school board meeting. He still wanted to participate in both, so he recorded himself for the school board meeting so that he could still represent the students. Even in these hard times of the Covid-19 pandemic, he has still been dedicated. In early November, Jacob tested positive for the coronavirus. Although he was not feeling the greatest, he still woke up early every day to participate in his virtual classes. On top of all of that, he has recently committed to Ball State University to study speech pathology.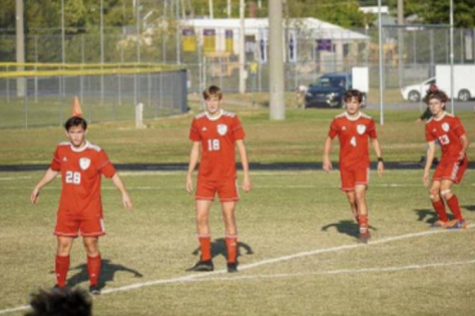 Jacob is the son of Shawn Smith and Krissy Sample. His parents are both from Illinois. His father now lives in Hanover, Indiana, and his mother now lives in Madison, Indiana. Jacob's father, Shawn Smith, works in the metal business at Madison Metals. Jacob's mother, Krissy Sample, works at River Terrace as the nursing director. He also has a sixteen-year-old brother, Nolan Smith. Nolan is a current MCHS student. 
"My family has been a huge part of my life and really helped push me to do the things I want," stated Smith
Smith's family has been very supportive of all of his accomplishments. However, his biggest supporter has been his mother. His mother, Krissy, never failed to show up for his events. Without her, he would have never been as successful in high school as he is. She never failed to boost his confidence. 
Clearly, Smith has been a big part of MCHS. He shares his talents and skills with the school and community. Smith's work ethic and dedication will undoubtedly spur him on to do big things in the future.
About the Writer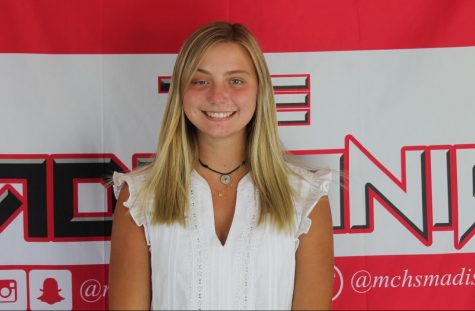 Alivia Brawner, Staff Reporter
Alivia Brawner is a current senior at MCHS, where she is involved in several different activities. Alivia is a proud member of FFA, Pep Club, and Student...