Senior Spotlight: Devin Zhang Bridges the Technical with Compassion and Service
Devin Zhang is a senior from the class of 2021 at Madison Consolidated High School. He participates in many academic activities and extracurriculars, including being the Vice President of the National Honor Society, Secretary for the Student Council, President of the Anchor Club, and the stage crew for the MCHS Theatre Department. He is also the team leader and team captain for the MCHS Quiz Bowl and Math Bowl teams. Some would describe Zhang as a quiet but attentive type of person. 
Zhang juggles between working in a family-owned business, having after school extracurriculars, and doing school work. He is very passionate about academics and the work he puts in. Zhang was the National Merit Scholarship Semifinalist and won AP Scholar with Distinction. He is a tremendous problem solver and loves to examine complex problems and develop solutions for them. 
Zhang is a part of the Anchor Club, the youth chapter of Madison's local Pilot International service organization. He also has had experience volunteering at the Madison History Center, where he interacts and engages with children to build crafts. While being bilingual, he is fortunate to help members of Madison's local Chinese community.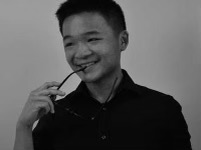 He has enjoyed helping people in the local community. He's very proud of how he's affected other people in positive ways, and he hopes that continues. His most significant achievement in life would be that they made a lot of people smile.
"I am most proud of the positive ways I have affected other people, encouraging them to participate in their community by promoting local events, arts, and school events, such as by persuading them to join school clubs and volunteer for leadership positions where they have shined. I am proud of my math and quiz bowl teams, learning and working hard to achieve first-place performances at competitions," Zhang said.
He is intrigued by the ability of digital systems to model physical systems. He hopes to create these specific systems for himself and learn real-world conditions that inspire the digital parameters, and he hopes that these systems can be applied to help our local communities and has big plans for a technical future. Zhang plans to attend college to study computer science. He is passionate about Computer Science due to the creativity one can accomplish through programming. It allows one to construct different software that can lead to helping others in everyday situations. 
Zhang stated, "My goal is to die after a full and fulfilling life. During that, I plan on attending college for computer science to become a software engineer because I love programming and creating games, simulations, and being able to make anything I want. I also want to develop a TTRPG world and indie RPG. To that, I want to learn physics, engineering, and machining."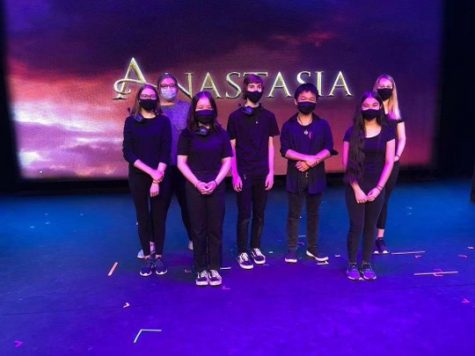 The one person that inspires Zhang the most would be former President Barack Obama. Obama inspires him because of the type of leadership he demonstrates. Zhang respects Obama's civility and how he models civility by being very formal with speeches, etiquette, moderacy, and charisma.
Zhang is a part of a family of five, including his two sisters, one of which is a current sophomore at MCHS, Annie Zhang, a mother, and a father. His family owns the local Chinese restaurant in downtown Madison, Hong Kong Kitchen. Devin is responsible for maintaining items, customer service, handling customer complaints, cashiering, deliveries, accounting card transactions, and translating documents from English to Mandarin Chinese.