Senior Spotlight: Ferris Enjoys the Spoils of Victory during Senior Seasons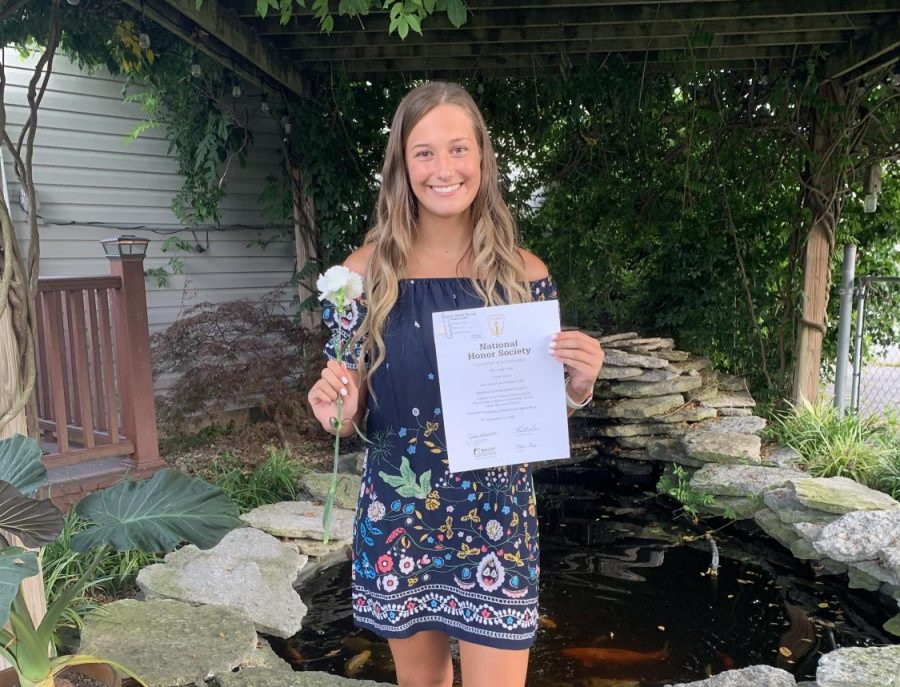 Class of 2021 Madison Consolidated High School senior Chloe Ferris has attended Madison Consolidated Schools all 13 years of her academic and athletic career. Ferris is a part of the varsity basketball, cross country, and track teams at Madison Consolidated High School. She has varsity letters in four years of cross county, two varsity letters in track, and two more varsity letters for basketball. Ferris is also an accomplished student, having been inducted into the National Honor Society. 
Ferris has spent many hours practicing on the Cub track and field, along with many hours practicing in Connor K. Salm Gymnasium. Ferris has played basketball for 11 years and has run for nine years. For many people, running may seem to be a chore, but Ferris fell in love with pounding her feet to the pavement at an early age.
Ferris said, "After running the Molly Dattilo (5k Run/Walk) in the third grade, I decided that I had a great passion for running." 
Ferris's greatest athletic accomplishment was winning cross country sectionals earlier this year.
"To win sectional my senior year, it was really an indescribable feeling and experience. It had been something we had been talking about all season but weren't for sure if we could pull it off. But we did, and it was definitely worth all the hard practices and all the time that I had put into cross country my last four years," Ferris mused.
Ferris has a 3.7 GPA throughout her high school career. Her goal going into high school was to finish with a 3.5 GPA or higher when she graduates. After high school, Ferris plans on continuing her education at either Manchester University or Midway University; Ferris plans to go to college to become a dental hygienist or a radiologist. Ferris also has an offer from Midway University to run cross country. 
Outside of school, Ferris likes to hang out with her friends and play sports. Outside of school, she also likes to eat at Taco Bell and Olive Garden. Ferris enjoys laying in her bed and watching Grey's Anatomy.
Ferris said, "(A) Fun fact about me I have magical powers and grew two extra bones in my ankles. I had to get surgery on both of my ankles to get them out so I could run again." Because of the extra bones in her ankles, she missed out on running track her freshman year. She ran through the pain from the extra bones her sophomore year of cross country, but she had surgery right after the season and missed the first couple of weeks of basketball season. 
Ferris's favorite memory from her basketball career is also extremely recent. The Lady Cubs defeated Jeffersonville at Jeffersonville by 19 points just this week. Ferris also has fond memories of running in the 4 x 800 relay for the MCHS girls track team. 
Ferris is the daughter of Scott and Nicole Ferris. She was born on November 1, 2002, at Kings Daughters Health and has two brothers. Hunter Ferris graduated from MCHS in 2019 and played baseball all four years of high school and played football his freshman through junior year. He stopped playing football because he tore his ACL. Logan Ferris is a freshman at MCHS and runs cross country and advanced to the regional cross country meet himself this past season. Her father, Scott Ferris, is from Madison, and her mother, Nicole Ferris, is from Valparaiso, Indiana.