Juice Wrld's Final Album Resonates with Teens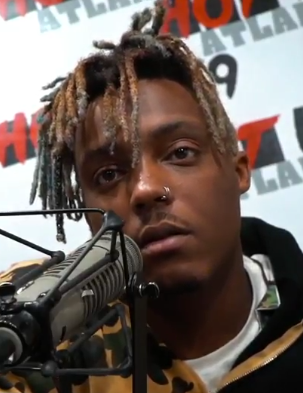 The world grieved over the passing of rapidly rising hip hop star Jarad Anthony Higgins, otherwise known as Juice Wrld, after the release of, quite possibly, his final album on July 10, 2020. Higgins passed away from an accidental overdose of codeine and oxycodone on December 8, 2019. With his passing, his final album with the ironic title Legends Never Die, feels more like an inside look into his life rather than a final goodbye. Fans of Juice Wrld felt immediate heartbreak as the news spread globally of the popular rapper's passing caused by the drug-induced seizure.
Higgins started off as just a small SoundCloud rapper from Chicago known as Juice the Kid, before his rise in popularity. He then blew up from a popular SoundCloud rapper into a Hip Hop superstar with one of his biggest hit songs titled "All Girls Are the Same", officially released in 2018 on his debut studio album, Goodbye & Good Riddance. 
The hype around Juice Wrld's final album was built up by the entire music industry after his death. Unsurprisingly the album Legends Never Die straightforwardly took the number one spot on the billboard 200, with monstrous numbers. But what Juice Wrld's fans were most excited about was the emotional resonance of the album. Higgins is known to have relatable songs for his fan base and his passing made each song hit home more than usual.
The first song recorded on Legends Never Die, labeled "Anxiety", talks about the issues of his life and how he relates to the real problems that his music speaks about to his fans.  The lyrics tell listeners that they are agents of change in the intro saying,
"I think you're an agent of change – I think you're touchin' in a way this generation that very few if no one else can." 
One thing Higgins was particularly known for was to reach out through his music as if each fan personally knew him, and that is exactly what he did with the song "Wishing Well". In "Wishing Well" Juice Wrld states,
"This is the part where I tell you I'm fine, but I'm lying – I just don't want you to worry".
Many young listeners think that heartbreak is the end of the world and Higgins connected with younger fans by using the strong connection of love and music to reach out to his fans.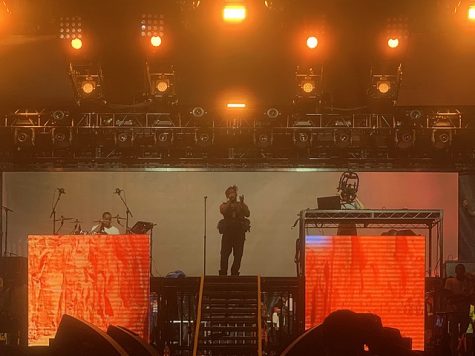 Other than the depressing or touchy lyrics on the album, Juice Wrld also brought his uptempo beats along with him. Luke Ommen, a senior at Madison Consolidated High School, said his favorite song was "Come and Go" feat. Marshmallow due to the catchiness and setting a great vibe for the whole album.
At the end of Legends Never Die, he titles his outro "Juice Wrld Speaks from Heaven", letting fans and listeners know that he is with God looking down on us. In the outro, Higgins states, "I made it yall, I'm up there, I'm boolin". 
With Higgins being a young rapper and modern influencer, his impact on his viewers touched many young lives. Every song had specific meanings and themes to fans listened and latched on to, whether it was live in concert or in their bedroom alone, it all meant something to them.
Trenton Barnes, a senior at MCHS said, "Juice Wrld had a large impact on his listeners when he was alive and that was a reason that he was so popular, with Juice (Wrld's) passing I hope to get the same feelings and connection from his future albums and music as I did with the previous."  We all hope that Juice Wrld's family and friends continue to spread his love and positivity while he watches from above. 
As Higgins always said, "The party never ends"