MCHS Seniors Reflect on Their Coronavirus Experience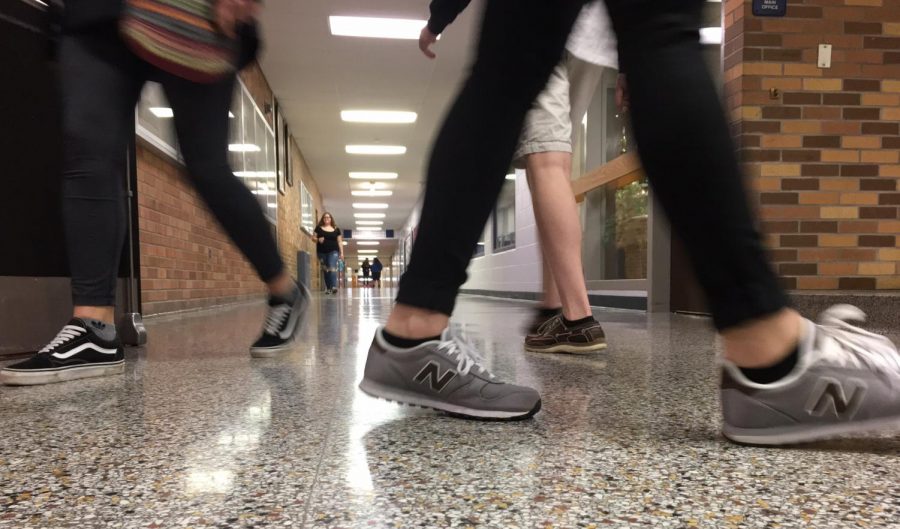 The current coronavirus pandemic has put life on hold for a large portion of society. Everyday life has been affected for many people in different ways, but special attention has been paid to the class of 2020 and the coming-of-age events and memories they may miss out on. Seniors from Madison Consolidated High School voiced their own specific opinions and views on their current situation.
For many seniors, the hardest part to get past is the reality of being unable to see their peers on a regular basis, as they were previously accustomed to. 
MCHS senior Elias Hanson stated, "I really miss the social part of school and life in general. You really can't replace being around your friends at school with something virtual. Also, I miss the events that are unique to senior year, like Custer Contest, Prom, Graduation, awards day, etc."
Senior Riley Pyles added, "I miss being able to hang out with my friends whenever I wanted to; I feel like it's something I took for granted and it's kind of surprising who you end up missing."
"I miss seeing my friends and hanging out with them every day," said senior Jessie Dyer.
Some seniors were surprised at some of the things they now miss the most. 
"I'd say I miss day-to-day interactions the most, like the interactions you have with people other than your friends. I still keep in touch with my close friends, so I miss the people that I don't get to see outside of school," stated Senior Hannah Uhl.
Senior Ally Reese said, "As much as I hate to say it, I miss school. I miss seeing everyone, and I am sad that we didn't get to finish out the semester. I never even got to mess around and play tennis."
Another popular realization among seniors at MCHS was how much value they put on upcoming events in their future that are now uncertain. 
"I would definitely say I miss hanging out with and seeing my friends. It also scares me as a senior because there's a lot of milestones that aren't necessarily certain yet for us, like prom, graduation, starting college, etc., so I think I definitely miss having those all be practically guaranteed instead of everything being so uncertain," commented Alida Flores.
Anne Hassfurder added, "I miss seeing my friends, having freedom and actually being excited for the future and what it holds, such as graduation, prom, college, etc."
Besides strictly school-related activities, students are also missing parts of their normal lives, such as the simple act of eating out at their favorite restaurants. 
Senior Ariel Hall said, "I miss being able to go to Joe's Crab Shack for crab legs." 
"Honestly I miss going to Chick-Fil-A," added senior Karsyn Bailey.
For some, it was a combination of friends and restaurants that they miss the most. 
"I miss being allowed to hang with friends as a group without restriction and sitting down and eating at restaurants," senior Noah Caswell said.
It was a hard decision for the students to choose just one thing they miss the most, but typical day-to-day activities in their regular schedules are high on MCHS' seniors' minds. 
"The thing I miss most about my life before the coronavirus is the daily activities I am no longer allowed to do that I didn't realize I loved about my day-to-day routine. Whether that be school, seeing my friends, having a softball game after school, going out to dinner with my family, or looking for a prom and graduation dress. I miss having the freedom to make plans and look forward to things with my family and friends and not feeling like my life is on a temporary hold and having things I have to miss out on because of it," said senior Kennedy Stidham.
Senior Matt Ward stated that he is missing, "…school and absolutely everything about it, the gym, and not being able to sit down and eat inside a restaurant."
Sam Hall shared similar views. "Life before the Coronavirus held a lot of promise for me. It was literally opening day of my last musical production, 'Newsies', my grades were steadily increasing, I had been accepted to Indiana University and I was having a lot of fun with my friends, as well as making some new ones. However, if I had to pick one thing specifically that I miss from life pre-coronavirus, it would definitely be interacting with other people. I am incredibly extroverted, so I very much depend on seeing my friends to get me through the week. Now that I have lost that opportunity, I'm a little lost, but thank goodness for social media."
"I miss the little things that I feel like I took for granted every day. I miss seeing my teachers and having a reason to get ready in the mornings. I miss being able to get out of the house and making plans with friends. But on a positive note, it's been quite a learning experience. I now have time to read books and spend time with my family before I go off to college. And I got a kitty so it could be worse," said Lucy Lynch.
The coronavirus has also taken away the spring sports season, and for many, their last year to play. "I miss seeing my friends and playing softball," stated Emma Cammack.
Evan Chism said, ". . . partying with my friends, playing baseball, and getting haircuts," are the things that he is missing the most.
"I miss being able to hang out with all my friends and going to school and sports," said senior Harper Watson.
Although our local seniors are unable to experience so much, the coronavirus has also altered the lives of the rest of the high school's students, as well. "I miss being able to see my friends and family without having a fear of giving or receiving the coronavirus and possibly endangering someone's life," said Jackson Kelsey.
MCHS's junior class is also adjusting to the new reality. Jacob Smith stated, "Before the coronavirus, I didn't have a job . . . I miss not having a job."
"I miss how we can't hang out with our friends or go anywhere," commented Mitchell Liter.
With the recent loosening of the rules, the five-point plan released by Governor Holcomb and, the announcement of dates by MCHS for graduation and senior recognition in July, hopefully, the seniors and the rest of MCS will begin to see the beginning of normalcy soon.
Madison Consolidated High School will be hosting a senior parade and social July 18th, and graduation is planned for July 26 at Connor K. Salm Gymnasium.