Meet the MCHS Winter Homecoming Winners
Homecoming, every school has one. It's a chance for students to be nominated by their peers and classmates to become royalty for a night, a weekend, or beyond. While many schools refer to the winners as the homecoming "king" or "queen", Madison Consolidated High School likes to call them, Mr. and Mrs. Cub. This year's 2020 basketball homecoming king and queen were Elias Hanson and Morgan Cahall. The whole court included Morgan Cahall, Anne Grady, Alida Flores, Harper Watson, Emma Cammack, Caroline Kirby, Mason Welsh, Jared Fergeson, Sam Hall, Luka Chabukashvili, Elias Hanson, and Steven Lin.
Morgan Cahall was honored to win Mrs. Cub.
"I honestly didn't think it was going to be me, so I was pretty excited when they said my name," Cahall said.
Cahall went to Madison through all four years of high school and was an active member and still participates in softball and basketball. She is involved with Pep Club, Student Athletic Council, FFA, and National Honors Society. She plans to attend The University of Southern Indiana in Evansville for elementary education. Her favorite part of high school was making new friends on the different sports teams.
Cahall stated, "It was just a fun four years filled with memories I will cherish forever."
Her advice for incoming freshmen is to "be involved as much as you can because that's a great way to make friends and have a great four years."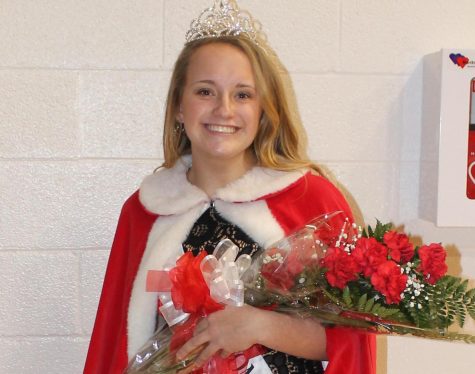 The Mr. Cub winner was Elias Hanson. Hanson attended MCHS for all four years of high school. He participated/participates in soccer and math bowl. Hanson has been apart of the National Honors Society and Student Athletic Council at Madison Consolidated High School. When he heard his name called for Mr. Cub, Hanson said he "was taken aback and was just extremely overtaken with gratefulness and was just surprised that it was him."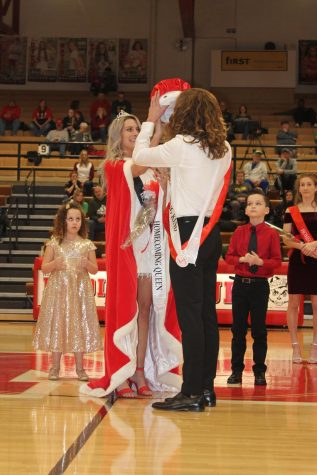 One of Hanson's favorite high school memories was "being roasted by Mr. Rusk; it's hard but it's a blessing. I think every student should have to get roasted by him at least once in their high school career."
"I would tell a freshman to stay involved as much as possible. Get your name out there and meet new people and join as many clubs as you can. Just get a feel of the high school experience; you won't regret it."
Cahall and Hanson were very honored to be nominated and to be a part of the Madison Consolidated High School 2020 Homecoming Court. Cahall and Hanson were both crowned by 2019 Miss Cub winner Taylor Rowlett. Hanson was not crowned by the previous Mr. Cub winner because his brother, Isacc Hanson, was away at college and could not make it home for the event.