MCHS Announces Winter 2020 Homecoming Candidates
Many high school students dream of being on the homecoming court as they advance through the ranks of their education. After voting took place at Madison Consolidated High School last week, 12 lucky MCHS students heard their name called to receive homecoming honors. 
The 12 Madison seniors that have been nominated in no particular order for the 2020 homecoming court are Morgan Cahall, Anne Grady, Alida Flores, Harper Watson, Emma Cammack, Caroline Kirby, Mason Welsh, Jared Fergeson, Sam Hall, Luka Chabukashvili, Elias Hanson, and Steven Lin.  
Being nominated for homecoming court is one of the biggest compliments that you can receive at MCHS. Being nominated shows that all of these seniors have been able to demonstrate kindness and lead by example for many of their fellow peers. Along with the other candidates, Mason Welsh felt "extremely honored to be on the homecoming court".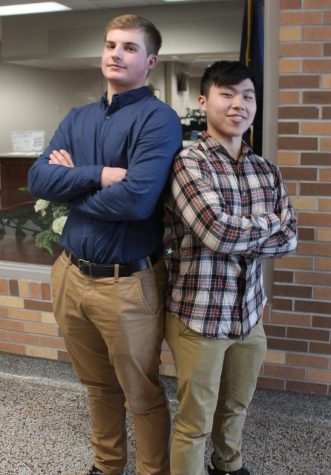 While winning homecoming court is the primary goal for all 12 nominees, many of them agree that being chosen for the homecoming court is a big enough honor itself. 
Sam Hall, a two-year theatre member claimed, "Being put on homecoming court means that I have positively impacted people around me enough to the extent that they thought to put me on the court. I am very happy that I have influenced enough people to be in the position I am today."
Many of the candidates we spoke to claimed they were not expecting to be nominated, but all are very grateful for the opportunity. 
Homecoming voting took place last week through email where MCHS students were able to submit their nominations and complete the voting process. The homecoming ballot process was spearheaded by the MCHS student council, and nominees were announced last Friday.