Freshman Grappler, Skinner, Breaks Freshman Pin Record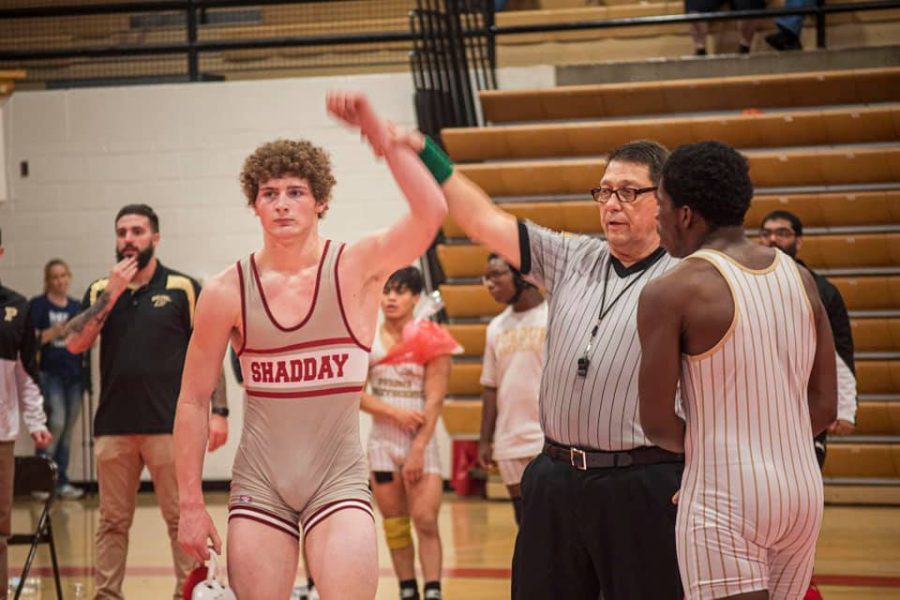 Van Skinner, a current freshman on the Madison Consolidated High School Wrestling Team, recently broke the all-time freshman pin record which previously stood for nearly 10 years. Skinner broke the record with his 22nd pin during the Cub Classic that occurred on January 4th, 2020. 
The record was held by Mitchell Sandlin, with a freshman pin record of his own at twenty-one pins. Sandlin has held the record since his freshman 2010-2011 wrestling season. Sandlin continued his wrestling career into the collegiate level, at Luther College.
Skinner currently sits at thirty-two wins, with only two losses for the 2019-2020 season at the time of this writing.
Skinner stated, "One of my goals was making it on the freshman record list; another one is to try to qualify for state."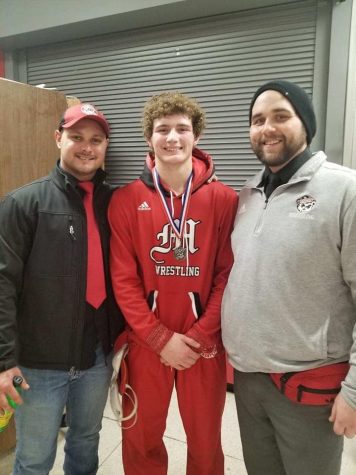 MCHS Athletic Director Joe Bronkella stated, "I think it is pretty exciting when a freshman can step in and accomplish what he has done. I know that he has broken our pin record already at the Cub Classic, and we still have quite a bit of wrestling left to go, so he is just going to continue to break that record and set that high standard."
"I've noticed that he is a very hard worker, he is very diligent about the weight room, and about working on technique. I think that gives him the drive to get to where he is," Bronkella continued.
Along with Skinner's personal drive, the wrestler accredits the support system he has surrounding him.
"The team energy is very high, so I get a lot of support, and my parents and coaches also help support me."
Not only does Skinner already have an impressive start to his wrestling career, but Bronkella had only positive things to say about Skinner as a person.
"In any encounter that I've seen with him, he has been all positive. Van is in the same grade that my daughter is in, so I get to see that group come in, and I've seen them the last couple of years, too. He's always been a polite kid, always seems to have a goal in mind, and a good drive."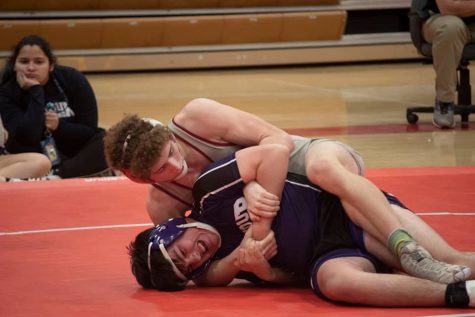 As a freshman, Skinner already has a packed schedule between sports and academics.
"I am taking higher-level classes and succeeding in those. (I) practice until 6:00 p.m., then eat, then hydrate," said Skinner.
Skinner will be an athlete to watch out for as he continues his career, according to the MCHS Athletic Director.
"I mean, the sky is the limit, as long as he stays healthy. I could easily foresee us following him to Banker's Life for at least (the) state finals, so I am really excited to see what the next four years bring for him," Bronkella stated.