Shop with a Firefighter Program Raises over $3,500
During the month of December, the annual City of Madison Shop With a Firefighter event took place. This is the 15th year this event has taken place, and the goal of this charity event is to give less fortunate children a chance at a jolly Christmas.
"Everybody you see in a uniform in here is for community service. Community service also means helping the fellow man, and that's what we're doing today: helping our fellow man have a little bit better holiday season, taking some stress off the parents, and allowing these children to be blessed with some good holiday cheer," explained City of Madison Fire Chief, Bill Devries.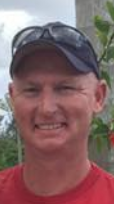 The City of Madison Fire Department completed many events in order to raise money for this event. One of these events was the Pass the Boot fundraiser that took place at the annual Turkey Shootout basketball game between Madison and Southwestern schools. The City of Madison Fire Department and the Hanover Fire Department challenged each other to see whose fans could raise the most money for the cause. The event raised over $1,704, with most of the money coming from both schools' student sections. The firefighters conducted this same fundraiser at roadblocks and raised over $2,000 more.
This year there were approximately 100 children that were taken to Walmart to participate in this event. Each child was given $150 to spend. 
"The first things we take care of are necessities: clothes, shoes, coats. Anything that is a high priority," said Devries.
After the children have purchased their necessities, they are allowed to spend $30 to $40 on toys or anything else that they want for themselves.
On top of the money spent on the children, the fire department also donated 40 food baskets to the families participating in the event.