MCHS Adds Door Decals around Gym to Improve Safety and Appearance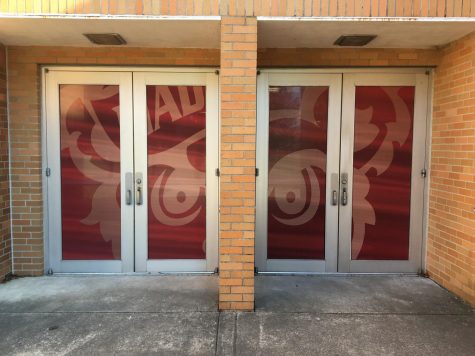 Recently, Madison Consolidated High School has been taking measures, big and small, to improve the aesthetics and safety of the school. One of the most recent measures has included placing full-length stickers on the doors around the Connor K. Salm Gymnasium. These stickers fully cover the windows on the doors and are tinted in order to prevent pesky outsiders from peering in.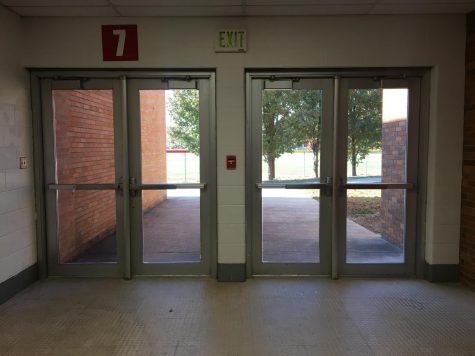 "These stickers put a little bit more personalization on our building, they incorporate more of our Cubs and school colors outside of the traditional brown that's on the brick," explained Madison Athletic Director Joe Bronkella.
The stickers also to work to create a more permanent identification system for the doors, rather than labeling them with temporary paper signs as MCHS has done in the past. For example, the stickers on door six label it as an "Event Entrance". Also, while the stickers block outsiders from looking in, the inside is mostly transparent which allows those on the inside to peer out. Only when an onlooker is up close does one notice the webbing from the decal.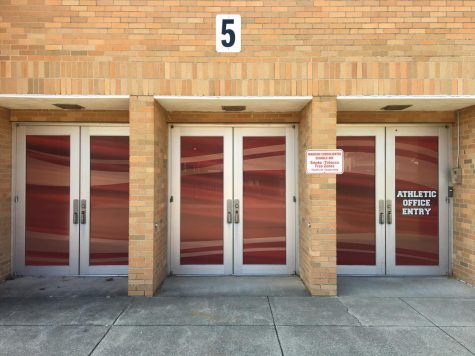 These stickers were purchased through a company that was offering a special called Big Signs. Bronkella initially purchased stickers for only one set of doors, but after finding them to be a success, purchased them for multiple other sets of doors at a discounted price. The money for these door stickers came from advertisement work with the school board and the athletic fund.