Madisonian Music Single Smackdown: Rating Three of Country Music's Newest Songs
Country music has released some major singles as of recently in August 2019. Blake Shelton, Miranda Lambert, and Ingrid Andress will be the focus of this variation of "Single Smackdown", originally by Grady Smith. Smith has previously written for Entertainment Weekly and The Guardian and has hosted a radio show on Sirius XM.
The songs covered in this smackdown will be "Hell Right (feat. Trace Adkins)", "We're Not Friends", and "Mess with My Head". They will be judged on the song's production for ten points, the lyrics of the song for ten points, and something called "The Madisonian Factor", where the song will be judged on relevance to pop culture or the student body at MCHS for five points. The highest song score is 25 points.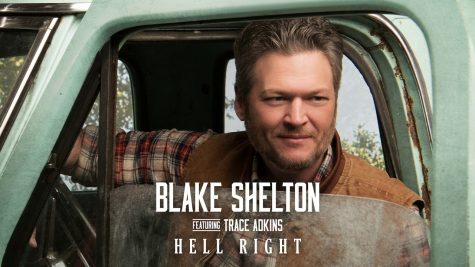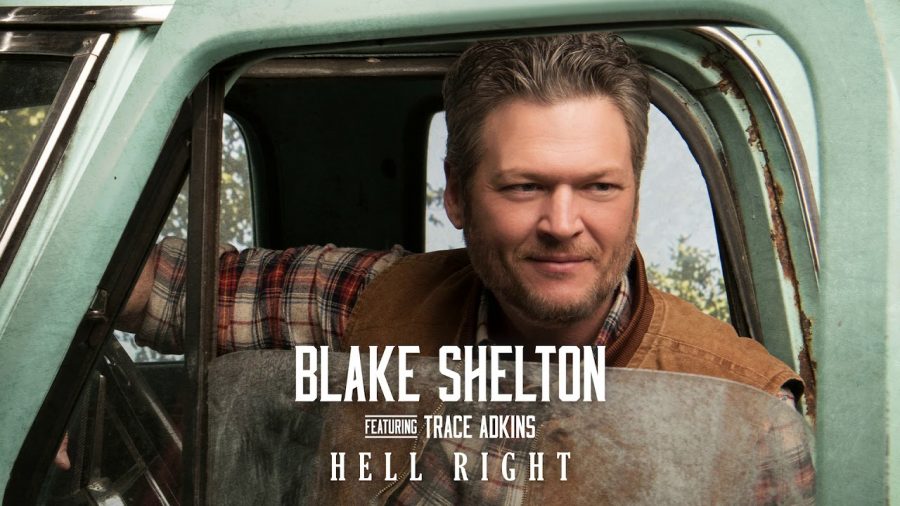 "Hell Right (feat. Trace Adkins)" by Blake Shelton
The Production
The first contestant is Blake Shelton's "Hell Right (feat. Trace Adkins)". This song's production is sounding a little bit overproduced, especially on the chorus and the last section of verse two particularly. The addition of Trace Adkins on this track, something Shelton's listeners haven't heard since "Hillbilly Bone" in 2011, was a nice throwback. This, however, doesn't add anything to the track. Production scores Shelton's single at 6/10.
The Lyrics
The lyrics themselves stirred controversy when many listeners thought a line in the song was a swipe at Lil Nas X's record-setting hit, "Old Town Road". 
"Then the girl from the small town took off the "Old Town", put on a little Hank Jr. (Thank God)"
Shelton's publicist then responded to the claim by stating,  "It's absolutely not throwing any kind of shade at Lil Nas X at all. Blake says this literally has nothing to do with anything at all except how much the song is played. It could have been 'Achy Breaky Heart' or any other (overplayed) song."
The lyrics themselves, despite the feud, don't make sense in some places. The line in the bridge about the people being passed out drunk and when they wake up, they are going to hurt like "hell right" doesn't make complete sense and sounds like an excuse to throw "hell right" in the bridge.
Overall, lyrics score a 7/10. 
"The Madisonian Factor"
The relevance to "Old Town Road", which was released on December 3, 2018, is high due to the feud and lyrical reference that many perceived while listening to the lyrics.  The Trace Adkins addition probably wouldn't be relevant due to many young MCHS students that may not recognize the collaboration before.
"The Madisonian Factor" scores Shelton a  3/5, finishing his run here with a final score of 16/25. Not so hot Blake.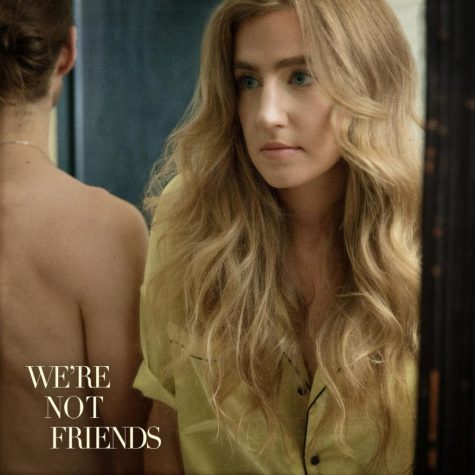 "We're Not Friends" by Ingrid Andress
Production
Production for this track is moderate compared to Shelton's single. Not too much, not too little. It sounds like something that would come out of the early "bro-country" movement or maybe something from the current  "pop country" movement. 
No snap track indicates a soft, soothing, and overall pleasing tone to it, as Andress' voice compliments this song very well.
Production scores Ingrid an 8/10, as the music sounds more like something you would hear off of Miranda Lambert's "The House That Built Me".
The Lyrics
Lyrically, this song sounds more like Maddie and Tae's "Friends Don't".  Both singles talk about how friends don't do these things that the singers mention in both songs. 
Lines like, "Friends are something that we were. Before me sleeping in your shirt. But, baby, we're past that now. Friends don't do the things we do."
"Friends don't use the words we use, yeah," and " Friends don't call you in the middle of the night."
"Couldn't even tell ya why. They just felt like saying "hi". Friends don't stand around, playing with their keys, finding reasons not to leave. Trying to hide the chemistry," definitely throw a wink at Ingrid's single being inspired by Maddie and Tae's.
Lyrics will score a 9/10 for the similarity of the song to Maddie and Tae's "Friends Don't", and the lyrics were so expertly written that they paint a picture of what Ingrid is referring to in the lyrics.
The Madisonian Factor
Ingrid still champions a straightforward approach to love in this track, and that is shown in this single in an interesting way through the lyrics.
This is a concept that is relatable to anyone that had a relationship like this. This approach to love songs is breaking a formula that love songs are composed of, which is very interesting to listen to.
Overall, "The Madisonian Factor" gets Ingrid a 5/5, which totals up to 22/25.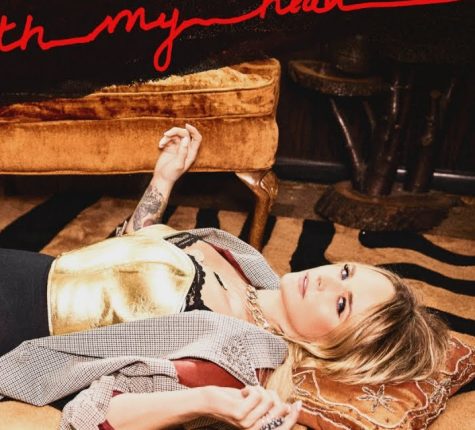 "Mess with My Head" by Miranda Lambert
Production
Miranda Lambert's single, "Mess with My Head" is a throwback to classic Miranda from the "Kerosene" era.
The production sounds more like a punkier version of "Kerosene" with a rock vibe. It sounds like the single will be a fan favorite off of Lambert's upcoming Wildcard album releasing November 1, 2019. This production is like Angress' production on "We're Not Friends": not too much, not too little.
The fun throwback to the "Kerosene" era sound is a nice touch and adds to an overall smooth and groovy sound.
Production scores Lambert a nice 10/10 for a nice throwback to classic Miranda and not too much production.
The Lyrics
The lyrics hint at a metaphorical room that someone messed up, therefore, messing with their head. This is an interesting concept as there aren't many songs on the mainstream that take a view like this and make an interesting song about it. Lyrically, the single scores Lambert a 9/10 as the lyrics are in fact interesting, but they don't add the added punch this song is asking for.
The Madisonian Factor
As stated before, Lambert's single is very appealing to the casual listener. It introduces a new way to look at a breakup that most country songs, especially songs like "She Wouldn't Be Gone" from Blake Shelton don't cover from.
Overall, Miranda gets a four out of five in "The Madisonian Factor", totaling her score 24/25.