Lady Cubs Golf Wins Fifth Sectional Title of the Decade
On Saturday, September 21st, the Madison Consolidated Lady Cubs golf team won their first sectional title since 2015. The girls defeated Southwestern, Scottsburg, Lawrenceburg, Henryville, South Dearborn, Switzerland County, and Madison Shawe. 
The team had some of their best scores of the season, golfing a 371 overall. However, Southwestern achieved the same score, and the score of the fifth golfer had to be taken into consideration in order to break the tie. Madison's fifth golfer, Ally Skirvin, obtained a score of 114, effectively breaking the tie and helping the team win sectionals.
"It was really awesome. I didn't know until later that it was going to matter that much, but it actually really did in the end and I'm really proud that I stuck with it and did my best," explained Skirvin.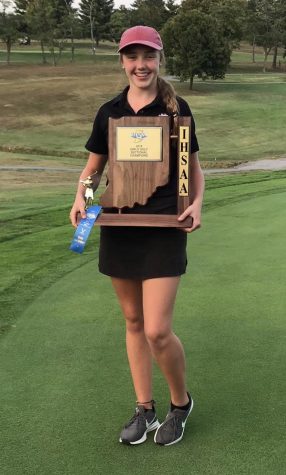 Though the girls improved 60 strokes from the beginning of the year to the end of the year, Lady Cubs golf coach Jake Shockley hopes that they can improve even more in upcoming seasons. 
"I'd like to see us continue to improve," said Shockley. "I don't want to put any limits on anything; the sky's the limit for all of them. They can really be as good as they want to be. It's all up to them."
The team currently has no seniors this year, and many girls will be returning to continue to build and improve the team. 
"I look forward to doing better and being one of the leaders on the team," said future senior Jenna Imel.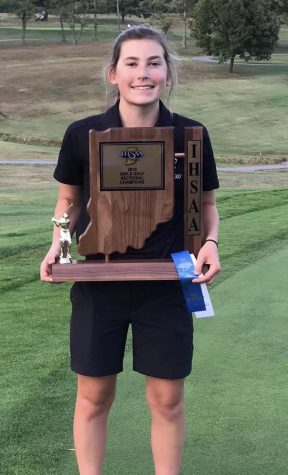 The girls finished their season at regionals this past weekend, where sophomore Keara Eder defeated Franklin Community golfer Ava Ray in a sudden-death playoff and shot a score of 78 to send her to the state finals.
This was the Lady Cubs' fifth sectional of the decade after winning four straight from 2012-2015. This is the program's eighth sectional championship overall.