MCHS Brings in New Teachers across the Curricula
The 2019-2020 school year has officially started, and new faces have joined the ranks of Madison Consolidated High School.  There are new teachers, like Mr. Woodling and Mrs. Sheperd, and MCHS is even sporting a new couple: Mr. and Mrs. Ferry.  All-in-all, MCHS has brought eight new hires into the fold.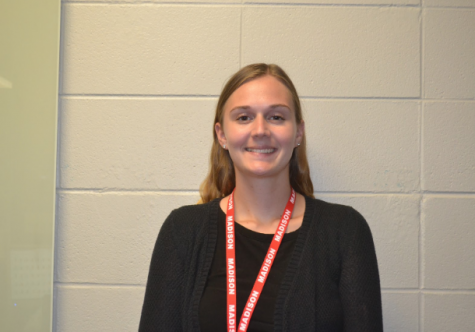 Ms. Righthouse
Hannah Righthouse is the new Select Place teacher, taking over for Mr. Lawhead who transitioned into administration. She helps teach basic subjects like Math, History, and English for Select. This is Ms. Righthouse's first year of teaching, and she thinks Madison is an excellent fit for her because she loves the small community aspect. She graduated from IUS with a teaching degree because she loves working with kids and believed it would be a natural fit for her.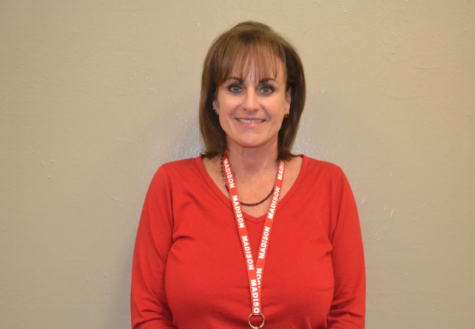 Mrs. Ferry
Chandra Ferry, who teaches the "Education Profession." She has been teaching for three years, but before Ferry decided to teach, she was in the professional, corporate world for many years in business. She tired of the corporate world, so her husband, MCHS Science teacher Tom Ferry, told her to give teaching a try, and she fell in love with it. Her favorite part of teaching is spending time with the kids. Ferry believes one should not only teach academics but should also educate students on life and growth.
"We are here to teach about academics, but it's huge for me to teach about life and life skills and just to be a good person. That's a big thing for me," Ferry said.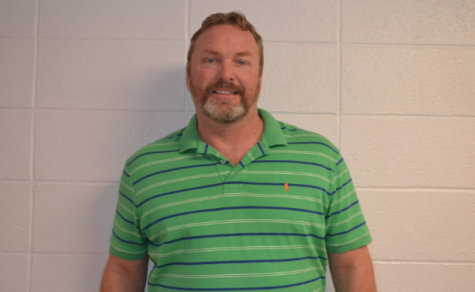 Mr. Ferry
Thomas Ferry, who teaches Earth and Space science, has been teaching 34 years and has been a high school teacher for 28. His favorite part of teaching is seeing success in all students and watching the "lightbulbs turn on" when they get an answer right. Ferry believes Madison is an excellent fit for him. He wants to implement more on-based project learning, and he hopes to be teaching AP Environmental Science next year, so more students have those opportunities.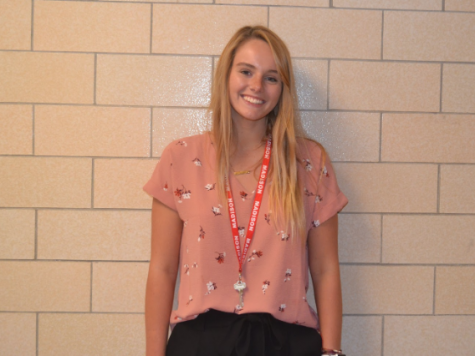 Ms. Shepherd
This is Shayla Sheperd's first year teaching, and she is also a new addition to the science department. Her favorite part is making the connection with the students and just getting to know them on a personal level. Shepherd thinks Madison is a good fit for her because she has grown up in this town, and she loves the community.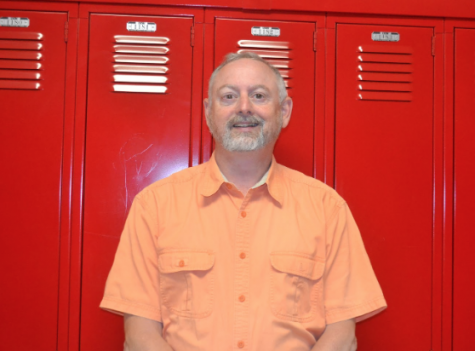 Mr. Woodling
Paul Woodling has been teaching for 34 years and thinks Madison is also wonderful fit for him. He chose to teach as a career because he believes that if you love what you are doing, it is not working.
"I never really wanted to work anywhere, so if you do something you love, I do not consider that working," Woodling stated.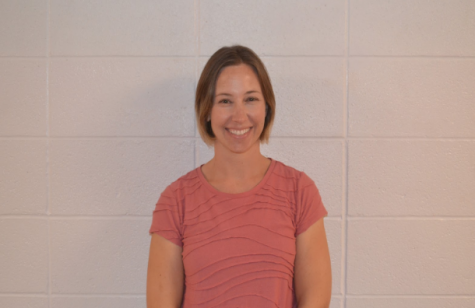 Mrs. Black
Lindsay Black teaches Anatomy & Physiology and Medical Terminology and is the district physical therapist. This is her first year teaching formally in a school. Black's favorite part of teaching is getting to know the students and watching them learn. She believes Madison is a good fit for her because she graduated from Madison and loves the school and community. She wants to implement a new way of learning by bridging the gap between kids with "normal" behavior and "abnormal" behavior.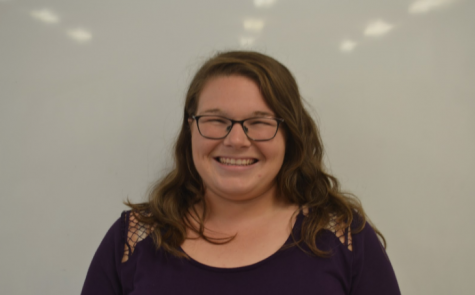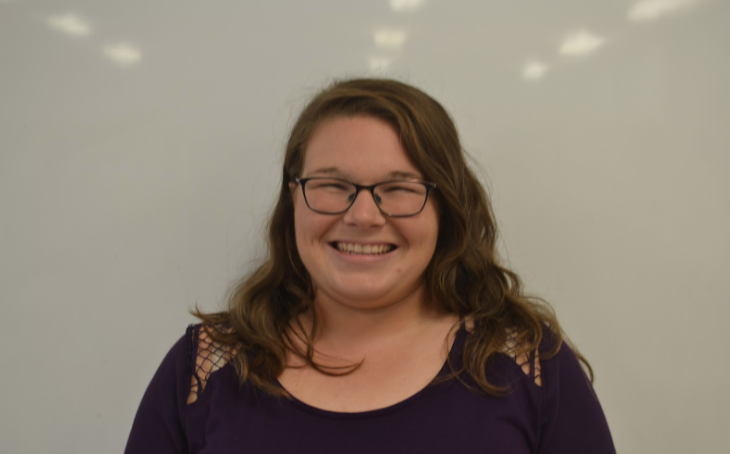 Ms. McGannon
Sara McGannon teaches English 9 and Indiana Studies. This is her first year officially teaching. She believes Madison is a good fit for her because she loves working with kids and loves the community.
"They are all so nice and extremely advanced; more so than I had expected," stated McGannon.
She wants to implement more on-base project learning to her classroom, and she is very excited for the year.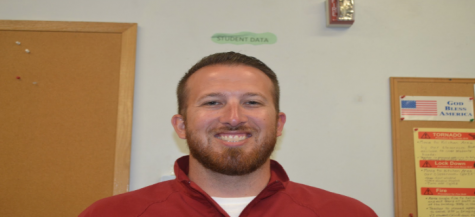 Mr. Wilson
 Leroy Wilson teaches Algebra and Geometry, but he also is the Madison Consolidated High School head football coach. He has been teaching for four years, and he chose to teach as his career because he loved coaching and just wanted to interact with the kids more. He believes Madison is an excellent fit for him because of the academic success of the school and the way they push students and give them the option to advance students to the college level. He wants to help bring more technology and academics together and wants to teach them how to use it for their own success.
Wilson said, "I want the kids to not only use it (technology) more, but I want my students to understand why they use it."
Madison Consolidated High School welcomes our new teachers to our building.