State Government Shuts Down Free Food Program at MCHS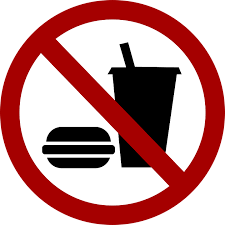 Every day after the tone rang at 3:15, a flock of Madison Consolidated High School students would make their way down to the cafeteria in pursuit of an after-school snack where MCHS would provide free food to students after the seventh-period bell. The free food program provided food such as peanut butter and jelly sandwiches, french fries, and leftovers from the daily lunch menu. However, following an Indiana Department of Education state review, MCHS is no longer able to serve food to students at the end of the day for free, which has struck discord with some of the MCHS community.
The free food program had been beneficial to many students, including athletes who sometimes need a quick snack before practice.
"It was very helpful when I was involved in after-school extracurriculars. A lot of kids will eat lunch at like 12 at school, have practice right after school, and then not be able to eat dinner until around seven (o'clock) or later. Kids are always hungry and need the energy to get through their after-school practices. When you just have 15 minutes to change clothes, get to practice, and get set up, being able to grab a quick snack from the cafeteria on your way is a lifesaver," MCHS senior Sophie Hall stated.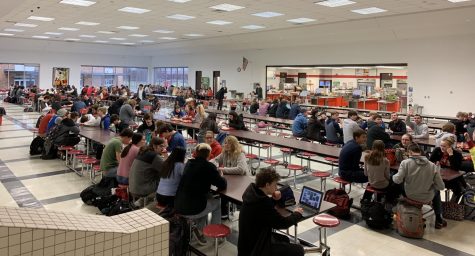 It is not only athletes who depend on the program, however,  but also children who may not have food at home.
Hall continued, "This will affect other students very poorly. As I said, all the kids who have after-school practice – almost ALL athletes, theatre and band kids, academic teams, anything –  depend on having that food available, I know they do because I did for most of (my) high school (career), and (I) always saw a lot of kids in the cafeteria after school. Plus there are people who may not have a lot of food or good food at home that depend on this. They are losing a crucial opportunity with the cancellation of the free food program."
This lead to questions as to why the program was terminated. According to MCS Health and Wellness Coordinator Tonya Maschino, the safety of the food came into question.
Maschino said, "The cafeteria staff prepares food and holds the food properly for lunch and breakfast service. MCS has a "Food Safety Plan" that abides by the requirements of child nutrition programs set by the USDA.  The "Free After School Food" being served was being put at risk due to limited control of holding time for time and temperature."
Regardless of the health and safety concern raised by the extra holding time, Hall takes issue with the wasting of food.
"I think the reasons the Indiana government gave for canceling this program don't justify its cancelation. My understanding of this program is that all the leftover food from lunches, food that will be thrown in the trash otherwise, is what they're giving away after school. It's not really a great cost to the government, and it benefits a lot of kids. Maybe the food isn't the best quality, since some of it is junk food or are leftovers, but food is food when you're a hungry teenager honestly. It's a waste and a shame to cancel this program."
It may not be possible to completely reverse the decision made by the state to cancel the program, but it may be possible to come up with a solution to cope with some of the losses from the repeal of the program. According to concerned MCHS language arts teacher Natalie Simmons, taking food away from students who may have come to depend on it could become detrimental.
"Students will go hungry if MCHS cannot offer food at the end of the day.  Over 50% of our students qualify for free or reduced lunch, an indicator that money is tight for their families. The calories consumed after dismissal were needed by the students who ate there," Simmons said.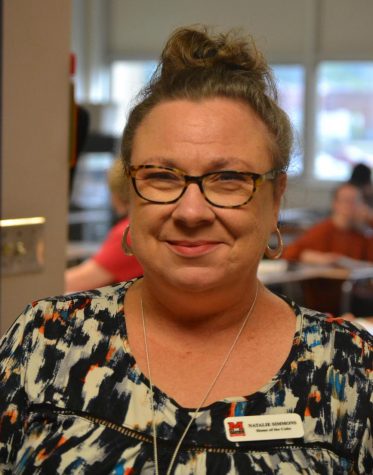 After looking deeper into the problem, Simmons may have found a way. The National School Lunch Program (NSLP) offers after-school nutrition, but there are guidelines that must be met.  Here's the link to their web page: https://www.fns.usda.gov/nslp/national-school-lunch-program-nslp.
"In order for the afterschool care program to be eligible, it must provide organized, regularly scheduled activities in a structured and supervised environment, including an educational or enrichment activity. Examples of eligible activities include homework assistance, tutoring, supervised "drop-in" athletic programs, extended day programs, drama activities, and arts and crafts programs." Simmons stated. "It would take some work to apply for and implement the program, but I am sure that our entire school corporation could offer this program. I hope that we are able to!"
MCHS could offer homework assistance or some other activity for students in the cafeteria after school so that we could qualify for the money to provide the snacks. The snacks would "contain at least two of the following four components:  a serving of fluid milk; a serving of protein, a serving of fruits or vegetables or 100% juice, or a serving of whole grain or enriched bread or cereal," according to the NSLP.