Bowyer Excited about the Future; Boys Basketball Team Returns a Wealth of Experience as Cubs Prepare for Turkey Shootout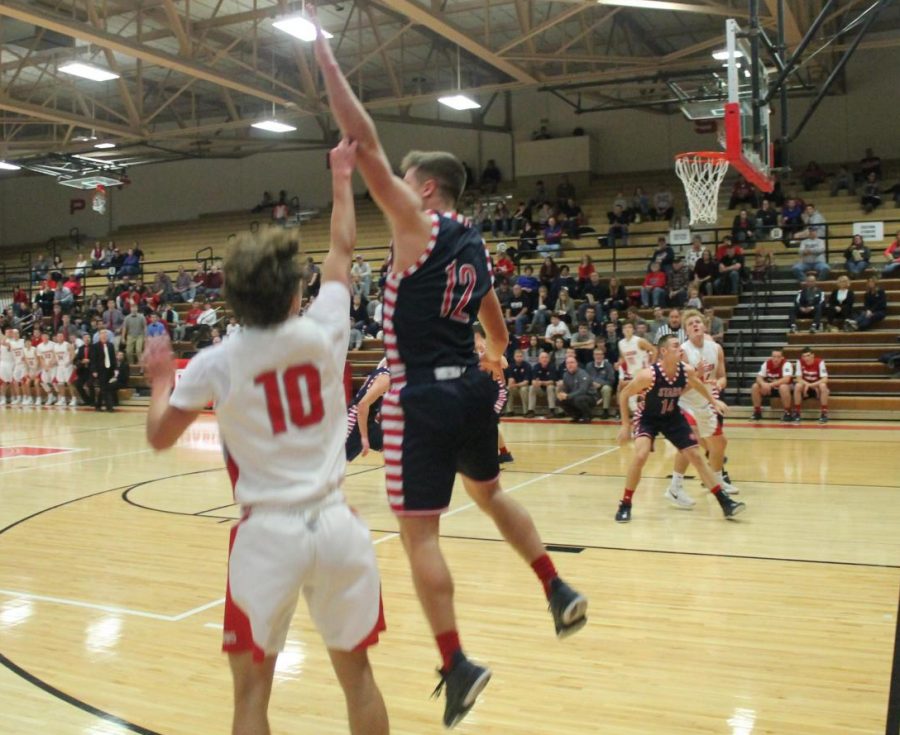 With the Madison Consolidated High School girls basketball team's season already in effect, and the boys' season getting ready to tip off, there is some renewed hope and loftier expectations for this year's squads. This year the boys team will play 26 varsity games, and the girls will play 22. Of course the most exciting game of the year, filled with tons of school spirit, the biggest crowd of the season, and costumes galore is the annual Turkey Shootout. This year the Turkey Shootout will be hosted by MCHS and will be on November 21st. The start for the girls game will be at 6:00, and the boys game will begin around 8:00.
Girls Basketball
First year head coach Coach Sonja Bowyer tells us that she hopes to carry over the momentum from last year's season, and wants to continue moving forward with the progress they made last year.
"This is my fifth year being a part of the Lady Cubs' basketball program, and I have seen some of these players grow and develop since they were in the sixth grade. I'm excited to see them take their game to the next level as a team."  
This year, the girls will have one senior with guard Bailey Dyer.
"(Bailey Dyer) is a great leader on and off the floor" said Bowyer. "I look forward to seeing her become more of an offensive threat this year. I could go on and on about every single payer and how much dedication and hard work they put in."
Dyer said, "I'm excited to play with the girls, the new coaching staff, and I'm excited for sectionals. One of my personal goals is to be a leader for the team."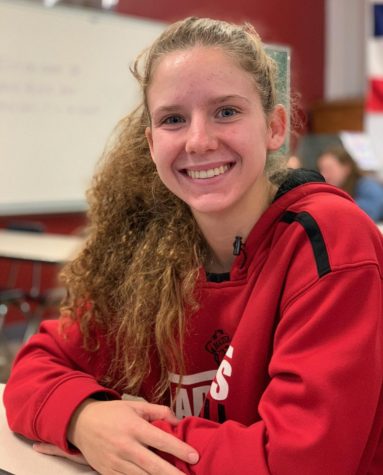 Four freshman will be joining the basketball team this year. Taylor Lynch, Stella Felts, Mary Johnson, and Patty Johnson. Over the summer they were able to get to know the program as well as their teammates.
This season the Madison Lady Cubs play many tough competitors as well as a tight schedule.
"We play a very tough conference schedule but it will help us in the long run to prepare for sectionals."
Boys Basketball
"This year we have different expectations than last year. I think this year our expectations are higher than they have previously been in the previous years. I also don't want to put increased pressure on our players because I feel we are still pretty young," stated second year varsity coach Mark McFarland.
This year there will be four returning seniors. Cooper Yancey, Blair Holt, Jace Humes, and Carson Livingston.
Cooper Yancey, a 5''11 senior, scored 15 points per game last season.
"Yancey is a player (that) I think has really grown. He is now a three year varsity player, but has really learned and grown this past year. He should have a big senior year in the program." McFarland said.
Yancey, who wears number 23, said, "I'm excited to get out on the floor and play with my teammates and by the end of the year bring home a sectional championship."
Yancey's personal goal with this years season is to surpass the 1,000 point milestone.
Blair Holt is a 5'11 senior guards and is often considered the team's lockdown perimeter defender.
"Holt was a starter last year and gave us a tough kid who really stepped up in a leadership role and captain role. I am excited for his second year of varsity basketball," said McFarland.
Holt, who sports number five, said " I'm excited to get closer with my teammates and work to a sectional championship."
Number 20 and 5'10 senior Jace Humes was out last season due to injuries. He will be returning this year and will be a forward.
"I'm excited for turkey shootout," Humes said.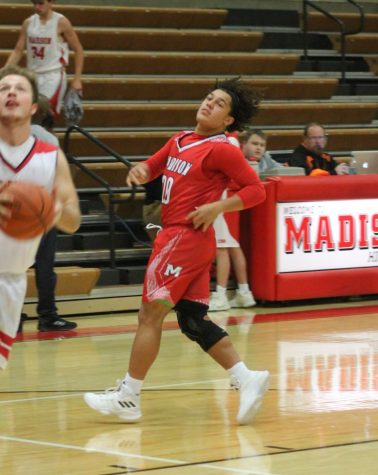 His goal this year is to win sectionals.
Number 24, Carson Livingston, claims he is excited to win more games than last year, growing a stronger bond with the team and winning the sectional championship, and his goal is to lead the team in steals.
"Livingston is in his second year as a varsity player. He was a starter last year, and provided a toughness in our post play," McFarland said.
Three returning sophomores are number 12, Luke Miller, number 14, Luke Ommen, and number one, Nick Center who is number. Coach McFarland said he is very excited for those three this year. And while the Cubs have some returning experienced players, they also have up to 11 freshmen joining the program.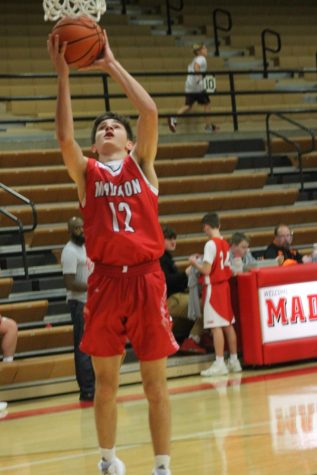 "Right now, two of those freshman will be dressing JV and one (Jackson Falconberry) may have a chance to see some varsity down the road this year." McFarland said.
"We have to think of the season as a one game season each game. We have very tough schedule every year this one is no different. Our toughest opponents this year will be Jeffersonville, Floyd Central, Bedford N Lawrence, New Albany followed by Silver Creek, Greensburg and North Harrison." McFarland said.
Between the boys and girls teams, there will be 23 chances to see your Madison cubs at home. They would appreciate your support during their season.
Visit www.madisonathletics.org to see your MCHS Cubs schedule.