Changes Highlight Beginning of the School Year
The beginning of a new school year is here, and there is an air of change around Madison High School. Most of this is due to MCHS Principal Mr. Gasaway, who has made some major changes this year. He introduced them during class meetings on the first day and said that his goal was to "…make a community inside our school, and make people proud to say 'I go to Madison High School.'" He added, "I want them to be proud and realize that they're at a good school that has a lot of opportunities."
The first day was busy as students moved through four stations designed to get them involved at Madison, whether it was signing up for clubs, meeting with their class, or committing to volunteer hours. Although the process was new and unfamiliar, it quickly became a success.
"Servant leadership is the best type of leadership The volunteering, signing up for that was awesome because we had almost 1200 hours pledged by our students which says a lot about our kids." Principal Gasaway said. "I know we didn't have that last year, where everybody went to the gym to see all the clubs and all the opportunities. Really that was our main focus, so that kids can say, 'Well, at least I had the opportunity."'
A new daily schedule was put in place for the school year, and the last day was pushed from May 30 to May 22 for seniors. The class of 2019 was very excited about that change.
The new schedule has Monday, Wednesday, and Friday as Red Bell Schedule or "Red Days,"  where there will be no Cub Pride Time and classes adjourn at 3:11. There will still be a 3:15 bell to board the buses.
On "White Days," which are Tuesday and Thursday, Cub Time will be held from 10:40 to 11:00, and school will end promptly at 3:15. Tuesday's Cub Time will be for student/teacher meetings and study time, and Thursday's Cub Time will be for club meetings.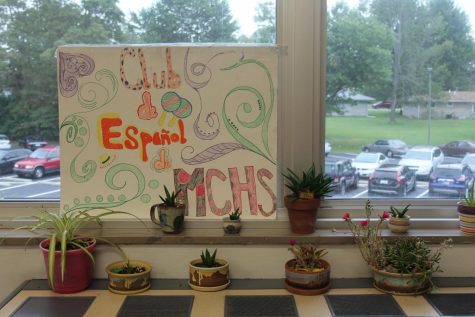 Discipline rules were also emphasized. If a student gets five OSS or 15 referrals they will be given an expulsion hearing. This seemingly had set the tone for this school year. In the first week a year ago, 40 referrals were reported, but this past week only 15 had been reported.
MCHS is also bringing back the homecoming dance. The dance has not been held for several years. September 21st is the homecoming football game against Mitchell and September 22nd is the dance from 7-11:30 p.m. at the high school.
Another addition to MCHS this year is the student council. Each grade has representatives and a formal avenue for making changes within the MCHS. The positions on the council filled quickly with students running around getting signatures for their election campaign. Contact Mr. Whitaker in room A206 for information on voicing your opinions to your class representatives.
Mr. Gasaway had a lot to say on the topic of student voice. "I wish I had more people actually come to me and say what they wish we could make better because I don't feel like I get that enough. We want kids to say if there's something they want to change, they have a voice, and it's not going to go unheard," he said. "I hope kids realize we're serious when we say you have a voice."
Assistant Principal Jill Deputy is also positive about the changes to the school year. One change Deputy highlighted was the restructuring of the counseling department. "I'm really excited about the counseling department going by each grade this year. I think it will allow for more individual attention for students, so we can follow them through each grade and make sure they're all meeting their graduation requirements."
New traditions are also being introduced at MCHS. Mrs. Deputy considered the graduation tour last year to be a big success, so it was scheduled again for the 2019 grads.
"It made the seniors feel like superstars, so we want to have that again," she said. "We're trying to make it more personable for students."
She was also enthusiastic about student council, saying that this year there will be "…more opportunity for student voice and school spirit."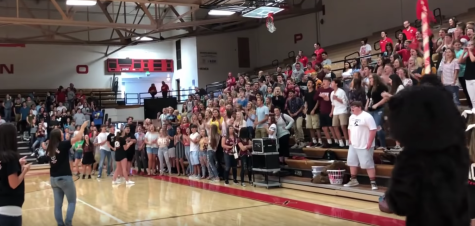 Gasaway added, "We're trying to get more pride back, having students be excited about their class. We want more voice…. We're trying to make this place the best it can be."