MCHS Welcomes Five New Coaches
Hang on for a minute...we're trying to find some more stories you might like.
With everything going on in the past two years at Madison Consolidated High School, it can be hard to keep up with all the new changes. From getting a new principal, renovations, new schedules and new teachers sometimes we overlook things such as new coaches. This year alone, MCHS has hired five new coaches.  We now have new coaches in girls basketball, volleyball, boys tennis, boys soccer, cross country, and wrestling.
Girls Basketball
Sonja Bowyer played basketball for four years at Southwestern where they won four sectional titles. She then moved to Hanover college and played for another four years as a Panther where they won a conference championship. After her time as a Panther, she coached for two years at Shawe Memorial High School before moving to Madison where she has been coaching for the last four years.
"I expect my team to come out and work hard just like they have been the last few years," said Bowyer. "We play a tough schedule but I know my players have the heart and the determination to be competitive." 
Volleyball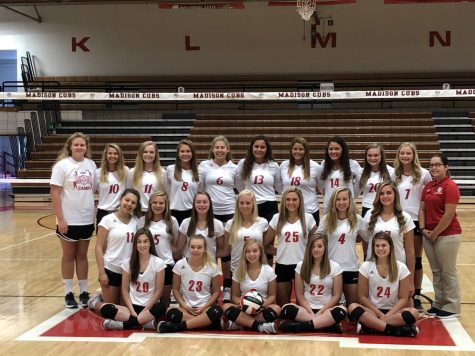 Camille Crim played volleyball as a Southwestern Rebel for three years where she won most improved in 2007, and in 2008-2010 she set new blocking, and hitting school records. She was a part of the Indiana all star team in 2010.  After high school, she went to Florida College from 2011-2014 where they won the USCAA National Championship for three years of her college career. Crim was elected team captain and MVP in 2014 where she also was top 20 in the nation for blocking, hitting, and serving.
"I want each girl to improve their skills and knowledge in volleyball. I want our team to have a support group that they can lean on both on and off the court," said Crim.  "I want them to build confidence in themselves and in each other. I hold very high expectations for each player, in play and in mentality, both on and off the court." 
Boys Soccer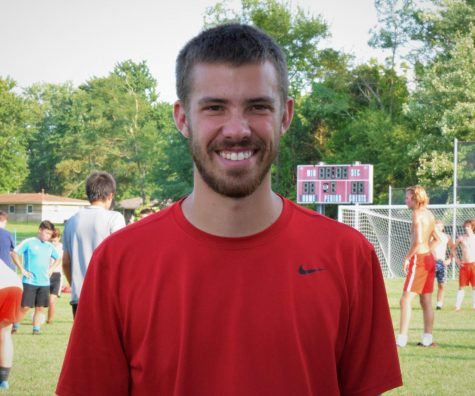 Kyle Bipes has been playing soccer since he was five years old. He played all through high school before graduating in 2012, while in high school the team won three championships. When not playing during the school season, he played for Jeffersonville's club team with Southern Indiana University. He also coached in the JCSA program for a few years before transferring to MCHS.
"I expect this team to compete in every game and work hard all season. If we work hard all year, we will be competing for a sectional championship," claimed Bipes.
Boys Tennis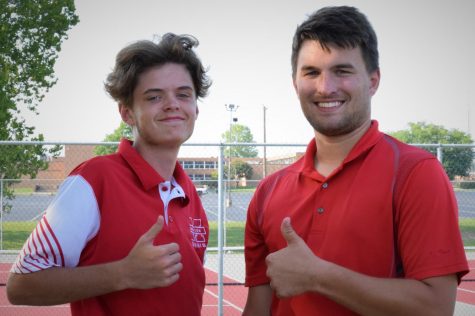 Matt Flessner played tennis for four years in high school. There he played in both singles and doubles matches. His junior and senior year in high school, he moved up to varsity and developed a love for playing doubles.
"There was nothing more fun than being the monster on the net," Flessner said. "I expect for the team this year to see each player elevate their game to the next level, at the end of the season, I would like each player to have a myriad of tools at their disposal.".
Flessner is also a science teacher at MCHS.
Cross Country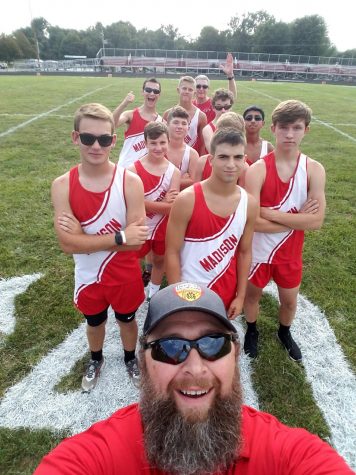 Tyson Skinner ran cross country for Coach Lou Knoble his junior and senior years at MCHS before graduating in 1994. He was the head coach for track, cross country, and wrestling at Scottsburg. His last year coaching at Scottsburg, his team won the sectional competition and advanced to semi-state as a team.
"We started with three returning runners and we now should have 14 (runners). We found out we didn't have any 8th graders that ran last year, so we really worked on drumming up some freshmen on the team. We now have six freshman," Skinner said. "We have a lot of newcomers to the sport so it will be a long process, but I see a lot of potential in this group."
Check out madisonathletics.org to find your favorite sporting events.