Indiana Senate Race: Every Challenger Had Warts; Incumbent Still not Safe
On Tuesday May 8th, 2018 Indiana found out who will run against current Hoosier Senator Joe Donnelly in November. Tuesday marked the day of primaries that had been occurring in the United States since 1920 and only happens on even years.
Mike Braun, Luke Messer, and Todd Rokita were all of the Republican candidates vying for the 2019 Senate seat. All three of these men have held a position in Indiana politics leading up to this race, and whoever advanced after the primary race will face off against Donnelly.. Prior to 2013, when Donnelly won his first political race, he lost twice in tight races. He won in 2013 after his opponent, Richard Mourdock, infamously made the comment just days before the end of the race: "Even when life begins in that horrible situation of rape, that … is something that God intended to happen."
Not too soon before the comment, high profile republican Mitt Romney endorsed Mourdock but failed to withdraw his endorsement after his questionable comment. Donnelly won the Senate race after this comment was uttered during a live debate.
Mike Braun was an Indiana House Representative from 2014-2017 until he resigned to pursue his campaign for U.S. Senate. Mike was a registered Democrat until 2012 when he began his career as a republican representative. Messer and Rokita slammed Braun for his political inconsistency during his campaign trail.
Todd Rokita produced signs early in the senate race that falsely concerned an endorsement deal with the Trump administration. Rokita put "Endorsed by: Trump / Pence" on campaign advertisements where the Trump and Pence administration released a statement telling Rokita to remove all yards signs that stated they endorsed his run for Senate. Two people associated with the Trump administration did, in fact, endorse them, but not the official administration. It took exactly a week and a half for Trump and his team to put a stop to the yard sign misunderstandings.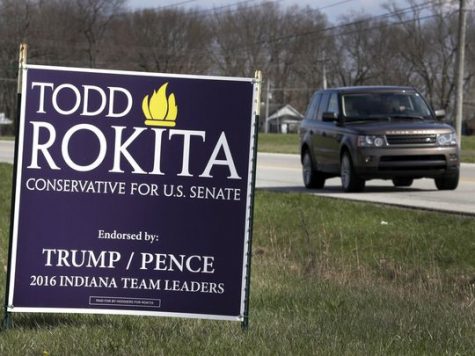 Messer was also involved in a slight scandal when he affiliated himself with Roland Stine as he ran for state legislator in 2003. Stine was in Congress as a representative and a school teacher when he was hit and killed by a drunk driver. Messer successfully took over that position after Stine's death, but Luke Messer himself had prior alcohol related run-ins with the law. While in his 20's, Messer was convicted twice of Driving Under the Influence (DUI). Messer failed to report this information to Republican leaders when selecting the next state legislator nominee and the public which subsequently voted him into office. Eventually, The Indy Star reported the incident and asked the party for a comment of the situation.
All three Republican nominees have had their scandals or run-ins with the law, but Donnelly is not immune to criticism. The current Indiana Senator has also been criticized for his profits from a business he partially owns that moved outside of the country. After Donnelly helped the Trump Administration with trying to keep the Carrier Air Conditioner company from moving to Mexico, Donnelly's brother decided to pick up and move his arts and crafts supply store, Stewart Superior,  to Mexico where they also would enjoy paying employees less.
Joe Donnelly was profiting off this business since he owned stock in his brother's company. The present senator of Indiana has criticized many for moving out of the country and causing Americans to lose their jobs, while he profited off a company based off Mexican labor. Donnelly has since sold off the stock that he owned in the arts and crafts family business operating in Mexico. His campaign then released a statement saying that he would donate the money from selling the stock to ten charities across Indiana. Joe Donnelly's seat in Congress is up for grabs right now especially since Indiana is a red state and Trump won Indiana by 19 points in 2016.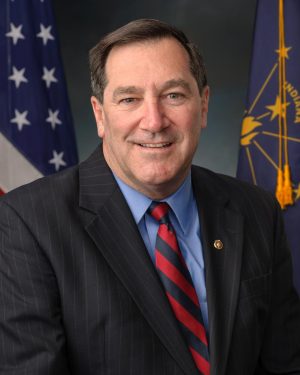 After the polls closed, Hoosier republicans decided Mike Braun is the best challenger with 41% of the total votes. Messer and Rokita received a little over 29% of the votes each in the May 8, 2018 Primary Race.