Nepal Government Changes Law, Makes It more Difficult for Solo Climbers to Scale Mt. Everest
The beginning of a new year is a time of goal setting and trying new things. For some that may be exercising more or maybe deciding to take more risks and try new things. For one man, it was to be the first double amputee to climb Mount Everest. Hari Budha Magar had been training for five years, reteaching himself how to climb after losing both of his legs in combat in Afghanistan. At the end of December 2017, however, Nepal decided to ban all disabled and solo climbers, dashing Magar's life long dream of scaling the mountain. Magar commented on the ban, saying, "This new rule is absolute nonsense…. If I need to go to court, I will."
Although officials are saying the ban was put in place to reduce deaths, many are speaking out and saying the ban is an act of discrimination. Andy Holzer, the second blind man to ever climb Mount Everest was upset by the idea that he may be the last blind or disabled person to ever climb Everest.
"I think the Nepalese government is not really interested in saving Western climbers or thinking about their safety. I think, in the case of solo climbers, they think they bring less money, and they have small rucksacks and need no support from Sherpas," Holzer said.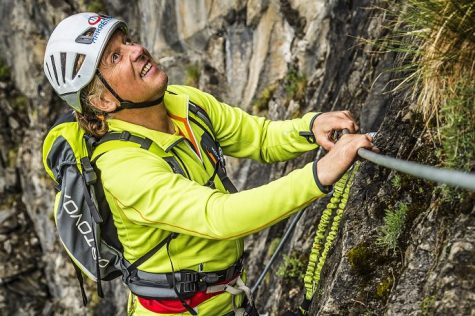 Whether the Nepalese government is genuinely concerned of the climber's safety or more focused on money, the ban brings one question to mind. How will this ban affect the ambitions and confidence of disabled people around the world?
Brian Dickinson, an author, speaker, and adventurer summited Everest in 2011 said that the government is struggling to find a way to decide who should and shouldn't be able to climb the mountain.
"Nepal is struggling to find an answer on how to control who should and shouldn't climb, but they are focusing on the wrong demographic. They probably feel that others seeing blind and disabled climbers attempting the mountain makes the climb appear doable for anyone."
Perhaps the best solution is to not look at the condition of the climber, but the experience and training of the climber. "They should be treated like anyone else; if they qualify and don't create a risk to themselves and others, then they should have the opportunity to fulfill their dream." Dickinson argues.