MCHS Quarterback Frazier Possibly out for the Season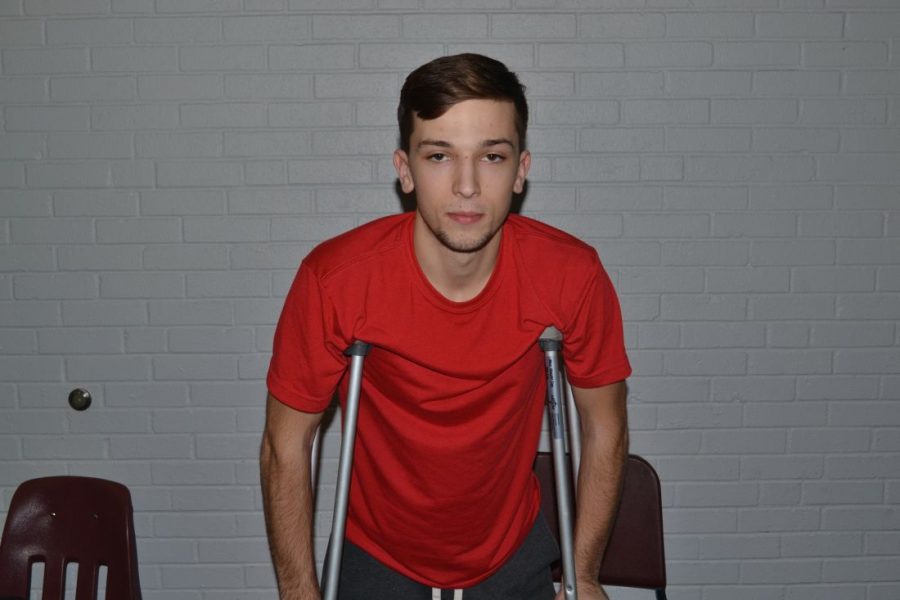 Will Davis, Sports Writer
February 16, 2017
Varsity quarterback Andrew Frazier suffered an injury that could possibly end his football season before the season even starts. With the junior already having one major surgery on the same knee in the 8th grade, another surgery may put him out for the upcoming season.
"Well I wasn't very surprised, cause I knew right away that when it happened and that something was wrong," said Frazier. "It felt just like the first time when I hurt my knee, so I knew that I was going to be out for sometime."
While in a basketball game against New Albany, Frazier contested a shot from guard Romeo Langford, planting his foot and causing his knee to give out. The injury requires a complete Medial patella-femoral ligament (MPFL) reconstruction and a tibial . With one surgery completed, Frazier is now on crutches for six weeks before having to have another surgery in May. Then there is another six week period on crutches after the second surgery before rehabilitation can start. This will set his return at the earliest mid-to-late June which is not nearly enough time to rehabilitate by the beginning of the season.
Madison Football Coach Patric Morrison said, "I was sad to hear about Andrew's injury, especially as it may mean he is unable to play his entire senior football season. I hope he makes a quick recovery and we're looking forward to having him back on the field as soon as possible."
The timetable for Frazier's return is uncertain, but he might miss the entire season.