MCHS Junior, Pearson, Hones His Skills at Red on Main
Our town of Madison is renowned for its many locally-owned restaurants around town, especially in our historic downtown area. One of Madison Consolidated High School's very own, junior Jacob Pearson works at Red on Main as a chef, making gourmet appetizers and meals every week and testing out different recipes. Pearson, who also goes by the moniker Jacob Valentine, started working at Red on Main in May of 2020 when they first opened. Pearson knows how to run every station in the kitchen to the intermediate level. He works there almost every day cooking the various menu items and specials that Red on Main has to offer. 
Pearson's journey towards cooking professionally began in 2016. Like so many, learning to cook began as a necessity for Pearson.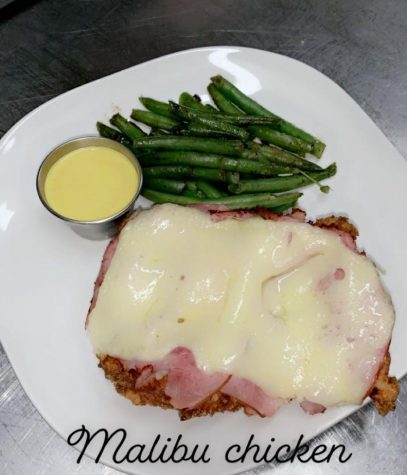 "Growing up, my Mom is a nurse and wasn't always around, so it made me want to start cooking up my own food. The more I figured out that there are unlimited things to make and try, (I thought) it was astronomical. That really made me fall in love with cooking with all of the different styles and cultural foods out there."
Pearson even has his own signature dish: chicken fettuccine alfredo with white wine sauce.
"The dish is full of flavor. When sautéing the dish, I deglaze with the white wine so the veg will then soak up all of the flavors. This boils out the alcohol so even a child could eat my signature dish." 
There have been many influences over Pearson's cooking career so far. Among them are mentors he's found at Red on Main, of course.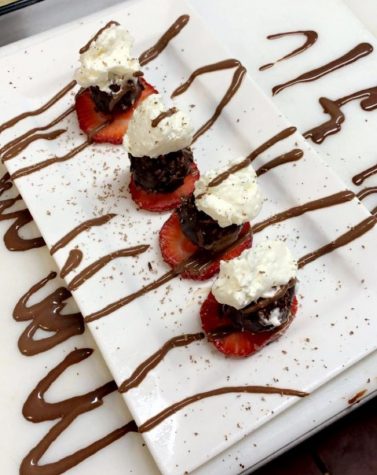 "(Red on Main chef) Ronnie D. is by far my biggest influence. He personally showed me how to reach proficiency in Garde Manger, Grillardin, and Saucier cooking. My second (influence) is (Red on Main chef) Sam W. He is a big influence by helping me on the baking and dessert side of cooking. They both show good leadership along with critical thinking and problem-solving in the kitchen."
Pearson is also a part of the culinary program at MCHS, Cub Culinary led by LeAnne Blackerby. Blackerby had effusive praise for Pearson:
"Jacob is a gifted cook who really worked his skills by working professionally. He has some natural gifts and skills that are wonderful to watch. He loves cooking so I love that about it. He enjoys the process. He wants it to be his profession and so he is very enthusiastic, and I love that."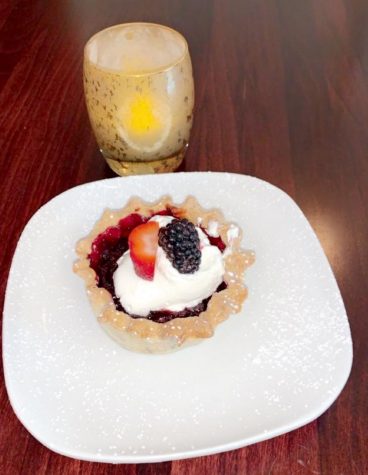 Although Pearson is on the culinary graduating pathway at MCHS, Pearson said that is just a small part of his future plans.
"I'm on track for is doing lots of paid internships at different restaurants and going to culinary school at Le Cordon in Paris, France or Sullivan in Paris, France. After college I will seek to travel the US, learning how to cook different types of bistro and eventually opening up my own white cloth fine dining bistro restaurant," Pearson said.
Pearson already landed an internship for this summer with Barn8, a fine dining establishment in Goshen, Kentucky.
"Barn8 is a very historic farm that breeds the horses for the Kentucky Derby. It's a very upscale restaurant where I can get lots of learning experience," stated Pearson.
You can currently try Pearson's food downtown. Red on Main is a chef-inspired bistro, locally owned by John and Lori Heitz who also own Red Pepperoni, Red Pepper Deli, Red Roaster, and Red Peppermint. Red on Main is more of an upscale dining scene where you can expect to find great cuisine.