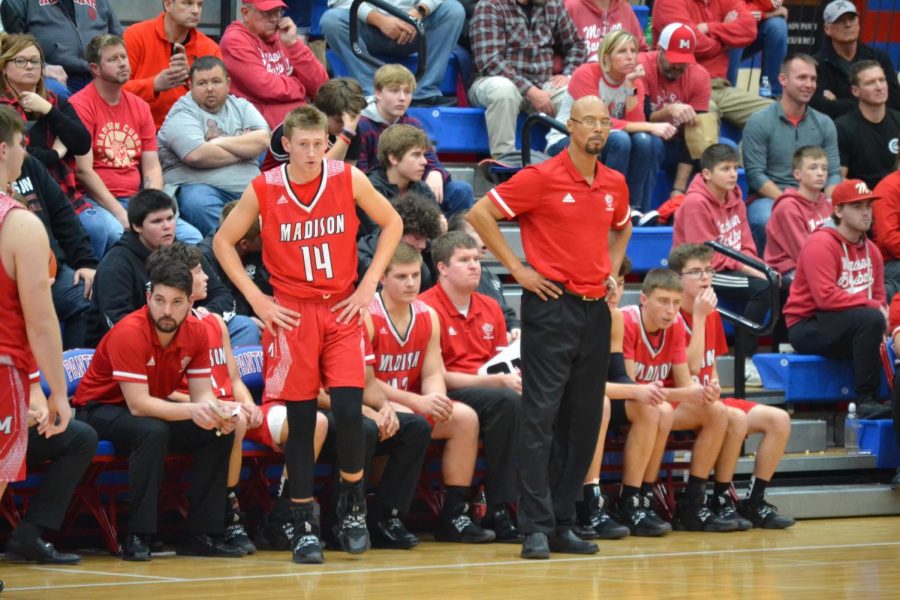 Even though the Cubs' Friday night game against cross-county rival Southwestern and is annually one of the biggest and most talked-about basketball games for the Madison Cubs season, Saturday's game against Floyd Central should be the actual talk of the town. This Saturday, the Cubs have a chance to keep hold of the number one spot in the Hoosier Hills Conference as they face the Highlanders. The Cubs have not held a conference title in basketball since 1998 and only have two conference titles in boys basketball since the HHC was established in 1973 where they won the conference in its inaugural year.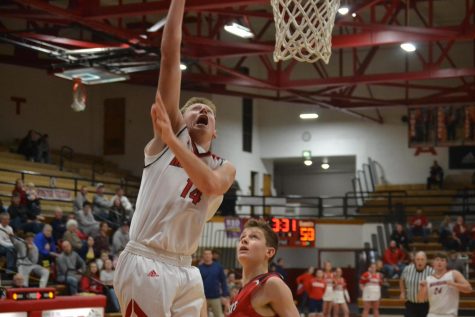 The Cubs are coming off of a huge conference win against New Albany last Friday night. This is the first time the Cubs have beaten the Dogs since 1999. The Cubs won 48-43 in a closely played game and could give the Cubs a lot of momentum going into arguably the biggest regular-season weekend for the Cubs in over a decade. Madison is currently 2-0 in the conference with wins against Bedford North Lawrence and New Albany. Senior Forward Luke Ommen led the Cubs in a victory over the Stars with a last-second jump shot to finalize the conference win. 
Currently, in the conference, the rankings from first to last are Madison 2-0, New Albany 3-1, Bedford North Lawrence 2-1, Floyd Central 1-1, Jennings County 1-1, Jeffersonville 1-2, Seymour 1-3, and Columbus East 0-2. If the Cubs could come out on top Saturday against the Highlanders, this would be a huge win for them as they would continue to be the only team without a loss in the conference and putting them in the driver's seat for the conference championship the rest of the way. The Cubs are 9-2 going into this weekend. 
Last year against the Highlanders, the Cubs lost 60-53 during a hard-fought game at home. , Senior Forward Nick Center reflected on this year's team success.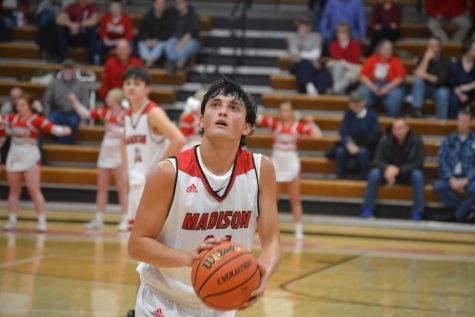 "We can actually compete with those higher-level teams, unlike we have been able to in the past," Center said.
One of the most dangerous weapons to watch for with the Highlanders is returning senior Jake Heidbreder. He is an Air Force commit for basketball. To prepare for Heidbreder, Center stated, "We are going to try to keep him from scoring as much as possible and just play our game." 
The Cubs have their own dangerous weaponry, however, that the Highlanders will need to not take lightly. They have at least three players averaging in the double digits for points. Currently, senior forward Luke Miller is averaging 22.8 points, Ommen is averaging 12.6 points, and sophomore guard Kaden Oliver is averaging 10.5 points. 
Ommen addressed the Cubs' potential HHC success. "We have to come ready to play especially it (the Floyd Central game) being on the road. We have been playing really well recently and if we continue this there is no reason we should not win the conference."