MCHS Quarantine Questions Answered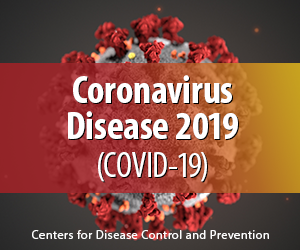 During the COVID-19 pandemic, it has been especially important to make sure that the information regarding the virus is factually correct to avoid wrongful panic and behaviors that are counter to the public health. The Madisonian talked to Madison Consolidated High School Assistant Principal Ronnie Lawhead and the local health department for answers.
When will the school shutdown?
Ronnie Lawhead, Vice Principal of Madison Consolidated High School, said, "Ultimately, it comes down to the superintendent's (decision, though) the Health Department can come in and… shut us down."
While that is the case, Tammy Monroe from the Madison Health Department says that there are no specific guidelines or circumstances that they would close a school. Instead, they work with schools' plans for COVID-19 and quarantine the potentially exposed. 
While the rumor about shutting down after 20% quarantined is not unfounded, Lawhead says that the school receives guidelines and recommendations from the CDC and Health Department and emphasizes that it is mostly the superintendent's decision.
However, other important figures, such as the governor and the health department, may also close the school.
What happens if a student tests positive?
Lawhead said, "We would consult the Health Department … and the CDC guidelines. Each teacher has submitted a seating chart to me. If Student A tests positive, then I go to each of the student's classes, see who's sitting around them. If they're within 6 feet, we make a note of who those students are, then we quarantine the students around them." 
Michael Gasaway, principal at MCHS, said that an entire bus was not quarantined, despite much rumor. Instead, only a few students were quarantined, as per the close contact guidelines. 
However, according to Lawhead, cumulative time on buses is not measured. Bus drivers submit a seating chart to Madison Consolidated Schools, and should a student test positive, those that were around that positive case will be quarantined, regardless if accumulative time adds up to 15 minutes or not.
Monroe said that if someone is within six feet for more than 15 minutes, accumulative time, it is close contact. Should someone test positive, students would be quarantined. If a student was to be quarantined, that student would likely be expected to follow the guidelines the teacher has. However, if a student has COVID-19, and is too ill to do the work, the student would have the number of days(s) missed to complete work, as per MCHS's policy on absences. 
What if faculty or staff have to be quarantined?
If a teacher were to be quarantined, the class would have a substitute, and the teacher would post assignments on Google Classroom and have Google Meets as students were in class on Google Meet with the teacher providing instruction virtually.
Lawhead stressed many times that this would be on a case-by-case basis as "this is new for everybody." Because CDC guidelines change so often, he could not give The Madisonian exact answers about MCHS' plans. Lawhead stated the MCHS has every intention not to quarantine out of fear, "to keep schools running", and that fearful quarantining "slows everything down for no reason."
"We're encouraging teachers to be as virtual as possible for the same reason if you have to miss (school days), you could stay up to speed. If the teacher were to miss, they could stay up to speed as well," Lawhead said.
If we run out of substitutes, then the school could be subject to close for a period of time.
Gasaway said, "We have several substitutes on the list for all buildings. I don't know if all have agreed to work at this time."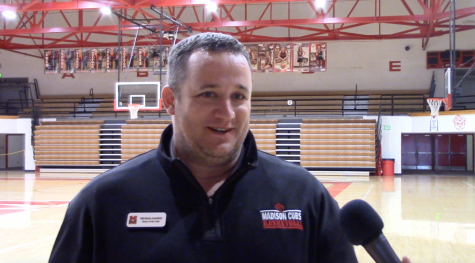 If MCHS finds itself short of bus drivers, the school could also be subject to shutdown. This is unlikely, however, as this would require a large number of bus drivers to be quarantined due to close contact with a case outside of school. Nobody is permitted in the first two seats on the bus, behind the bus driver to prevent close contact.
If the school were to close for two or more days, then the school would operate on a Red and White Day alternating schedule. On White days, periods two, four, and six will operate virtually. Red days mean periods one, three, five, and seven will operate virtually. Teachers are instructed to also use Google Classroom and Google Meets on these virtual days.
"Let's say if  it's a white day, you would only be required to log on periods 2, 4, and 6, at the correct times," Lawhead said.
"Curriculum-wise," he continued, "they would give you two days worth of material because we can't slow down the curriculum. We can't cut it in half. You would cover those two days."
"(The) superintendent has already told us that if we were to do just one day, then we would go to all seven periods at your normal time. If it's an extended close, it's a minimum of two days." 
Lawhead said that MCHS was trying to operate as business-as-usual wherever possible, and they hoped to keep everything as normal as possible.